Student placement opportunities at the BNA (2021/22)
Student placement opportunities at the BNA (2021/22)
Closing Date

15 Jan 2021

Salary

Unpaid

Address

University of Bristol, UK

Duration

9-12 months
Please note that the deadline for applications has changed to 15th January 2021.
---
The BNA is delighted to offer placement opportunities for undergraduate students completing a neuroscience or related degree.
There are two places available for the academic year 2021-22. If you are interested then please read all the below and then apply to the BNA office by 15th January 2021.
If we don't fill the two places, we may then extend the deadline; typically we receive applications through autumn and early in the new year (i.e. autumn 2020 and early 2021 for placements starting in autumn 2021). Once two suitable candidates have been identified we will be closed for further applications.
Please note that our current placement students are working entirely online / from home due to the ongoing COVID-19 restrictions. Although we hope to return to the office and in-person meetings, we're unable to say what the situation will be through 2021-22.
Start date: Between 1st September and 31 October 2021
---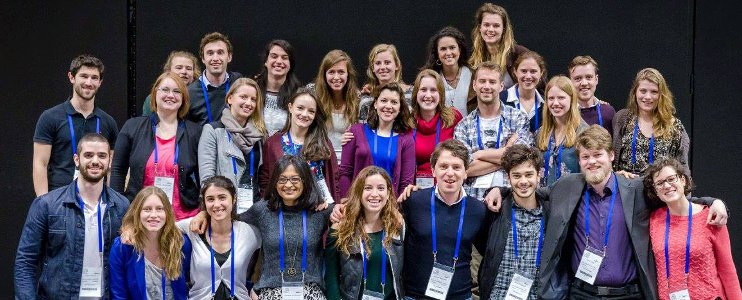 About the BNA
The British Neuroscience Association (BNA) is a professional membership society representing the neuroscience community in the UK. It is the only UK organisation representing all aspects of the science of the brain and nervous system, from ion channels to human behaviour, psychology, cognition, and applications in the clinic and beyond.
The BNA's membership of 2,500 people includes everyone from undergraduate students to retired professors, as well as those who don't necessarily work in neuroscience but who are still fascinated by the brain.
The BNA's activities include membership management, holding events, running a scientific journal, advocating for neuroscientists, educational work, and representing the UK at European and global levels.
Please note that the BNA does not carry out any research itself, and is not able to provide research experience. See here for tips on how undergraduate students can undertake a summer research project.
About the placement
This placement represents an excellent chance to learn about a career in academic administration, professional societies, the charity sector, and non-lab based science careers. Previous students hosted by the BNA have found it to be a very valuable experience, providing skills and knowledge that they have gone on to find relevant for the final year of their degree.
See below for accounts by previous students about what they did, enjoyed, and learnt from their BNA placement experience.
The placement would entail a mixture of daily tasks to help with running the BNA (such as assisting with communications, event management, website maintenance etc) plus one or two projects which are 'owned' by the student (e.g. surveying the membership, doing public engagement, writing education materials).The placement student can expect to gain the following skills and experience during the project:
Project management
Time management
Database management and mining
Marketing and design
Writing skills, especially interpreting scientific papers for a general audience
Communication skills, including social media
Carrying out projects e.g. a membership survey, and producing reports
Public engagement of psychology and neuroscience
An understanding of career pathways in neuroscience and psychology
Insight into a career in 'Science Administration' and leadership
Insight into a career in the charity sector
The project will be primarily supervised by the BNA Chief Executive. In addition, the student will interact with other members of the BNA Executive team, the BNA Council and Committee, and BNA members.
This is an excellent opportunity for learning about a career in Academic Administration and Leadership, Professional organisations, and the charity sector.
Other notes
The BNA is hosted by the University of Bristol, where the Chief Executive (Dr Anne Cooke) is based. At present there are five other staff members at the BNA, most of whom work from home. Successful applicants will therefore need to be comfortable with working independently for much of the time.
Although we cannot offer payment the BNA will cover additional expenses incurred when carrying out the placement, for instance attending a meeting on behalf of the BNA.
Please note that the BNA solely provides the placement opportunity. It is the responsibility of students to organise all other arrangements with their home institution.
Application criteria:
Applicants should be undertaking an undergraduate sandwich course in neuroscience or a related discipline, i.e. one which incorporates a year in a placement position (usually the third year of a four year degree course).
We are looking for enthusiastic and self-motivated students who are interested in neuroscience, and in building and supporting a membership-based organisation. The BNA is all about interacting and engaging with people, and hence being able to communicate at all different levels - whether by email, written word, phone or in person - will be important. Familiarity with social media (Twitter, Facebook, LinkedIn, Instagram etc) and editing websites is an advantage but not essential.
How to apply
Please send a CV and cover letter to Dr Anne Cooke (anne.cooke@bna.org.uk) explaining why you would like to undertake a placement with the BNA, what you would bring to the organisation and what you would like to gain from working with us. Please ensure that your letter is specific for the BNA; a generic cover letter and application is unlikely to be considered.
Testimonials from previous placement students at the BNA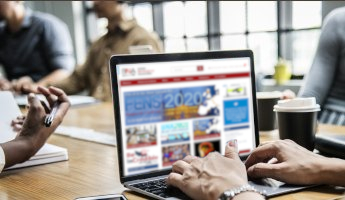 "My placement at the BNA has been hugely enjoyable, interesting and valuable. Due to how varied the work is, I've been able to get experience in and learn about so many different areas – creating and maintaining a new e-bulletin for our associate members; creating gift vouchers for people who wish to give membership as a gift; editing neuroscience videos; adding and managing members; website management and development; writing articles about papers published in our journal and about press releases; helping with the behind-the-scenes running of a symposium."
"I have particularly valued the insight the placement has given me into how a scientific organisation is run. The away days we have as a team are the times when you get a 'big-picture view' of everything going on in the organisation and how all the different projects and tasks that we're each working on come together."
"Being involved in the BNA's education project, I've developed resources to enable members of the BNA to go into schools and run workshops on neuroscience. It's been stimulating to think of ways to present and teach topics I've learned about in my degree in engaging ways for different age groups, and then to go into schools and run these workshops, which has really developed my presentation skills, particularly in the way I communicate ideas verbally in an age-appropriate way."
"It's been such a great experience to come into a team of lovely and really talented people, to be able to work alongside them and to be given real responsibility and the opportunity to get completely stuck-in with the different projects the BNA is running. If you're thinking of applying, go for it!"
"I am an undergraduate Neuroscience student currently undertaking an internship with the British Neuroscience Association (BNA). As an Outreach Ambassador, I have the incredible opportunity to work on the BNA's education programme this year through helping to develop neuroscience materials to be taught in schools using knowledge I have gained in my degree, and delivering these sessions myself. Encouraging interest and enthusiasm of neuroscience in young people through outreach is of great importance and I am very excited to take this project forward and contribute to raising awareness of neuroscience."
"My experience so far at the BNA has enabled me to greatly enhance vital skills such as communication, effective team collaboration, resilience and leadership which will undoubtedly equip me with advantageous confidence and proficiency going forward in my degree and career. The executive team have been very welcoming and supportive and I am very enthusiastic about working alongside them for the rest of my placement."
---