10th International Brain Research Organization World Congress of Neuroscience
External Event - 21st to 25th Sep 2019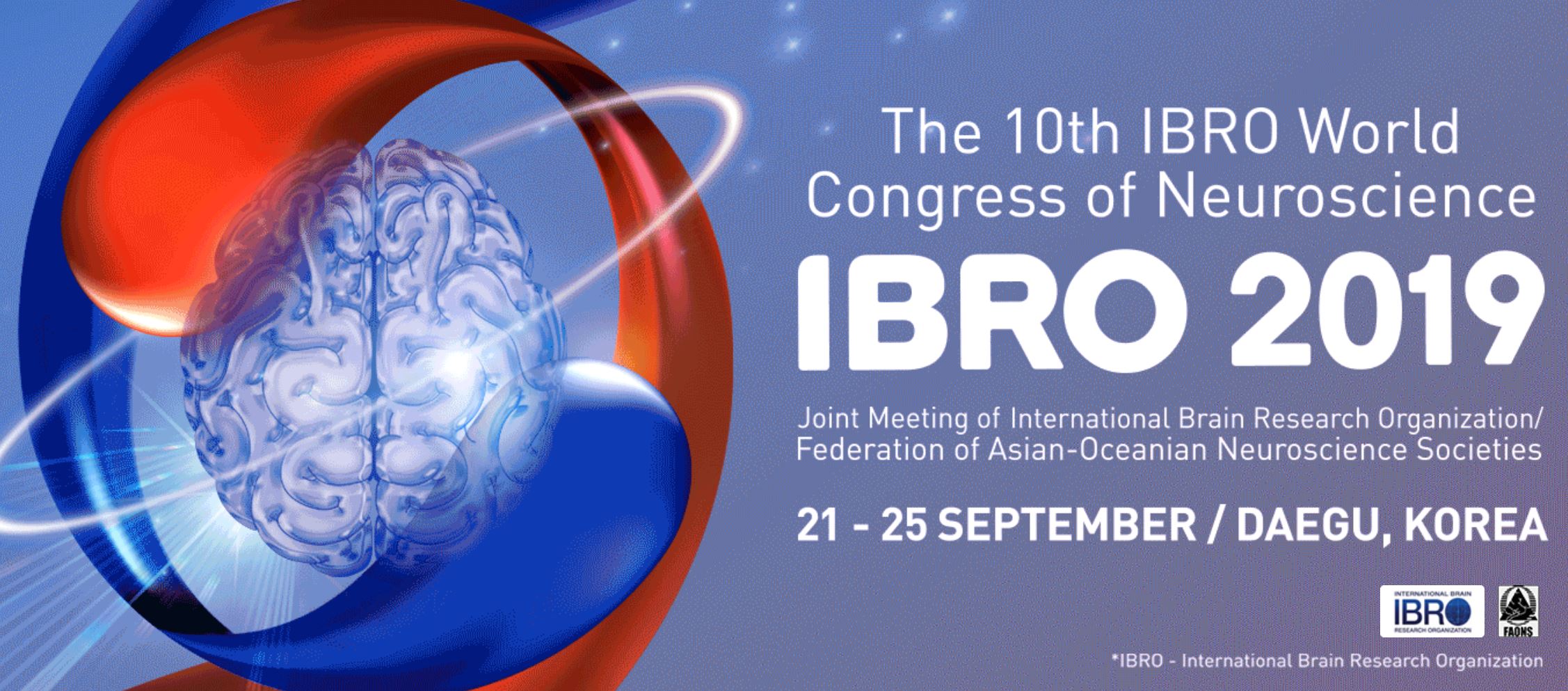 The 10th World Congress of Neuroscience (International Brain Research Organization; IBRO 2019) will be held between 21 - 25 September, 2019 at EXCO, Daegu, Korea. The IBRO World Congress has been held every four years since 1982. It is one of the most prestigious international meetings attended by over 4000 neuroscientists from around the world. It is a fascinating opportunity for participants to share the latest information and knowledge in the diverse areas of the brain research and neuroscience.

IBRO aims to promote neuroscience research and communication among researchers around the world. One of its foremost emphases is on supporting education of young investigators in developing countries.

Plenary and keynote lectures including Nobel laureate Professor Erwin Neher and over 40 symposia with nearly two hundred experts in various fields of neuroscience will be the centerpiece of the whole conference. There will be multiple satellite sessions and meetings for special topics in addition to bring a rich content for all participants.
Key dates:
Travel Grant Application: 5 December 2018 ~ 8 February 2019
Early-Bird Registration & Abstract Submission: 14 January 2019 ~ 14 April 2019
Notification of Abstract Acceptance: ~28 April 2019
Deadline for the Exhibition Application: 31 May 2019
For more information, click here