17th Annual King's Neuromuscular Disease Symposium - London
External Event - 25th Jan 2019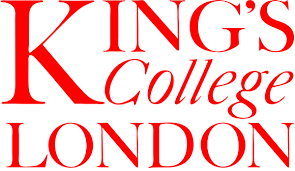 25 January 2019, 09:30 to 17:00
Fetal Medicine Research Institute, London
This educational meeting is aimed primarily at clinicians who treat patients with diseases of the peripheral nervous system and muscle. It aims to provide practical general clinical up-dates as well as an introduction to the science underlying neuromuscular diseases. It should be of interest to general adult neurologists, clinical neurophysiologists, paediatric neurologists, clinical neuroscientists and allied health professionals, and suitable for both consultants and trainees.
The 2019 event will again take place on King's College Hospital campus at Denmark Hill, in the stunning contemporary surroundings of the Fetal Medicine Research Institute. This has a purpose-built lecture theatre and is conveniently located just next to Denmark Hill station at 16-20 Windsor Walk, London, SE5 8BB.
This year we invite attendees to submit potential clinical case presentations. We aim to have three case presentations each of 15 minutes instead of the traditional CPC. If you would like to be considered to present a case, please submit an expression of interest to knmsymp@gmail.com with a brief outline of the case by the deadline of 1 December to allow us to choose three in advance.
Organisers:
Dr Rob Hadden, Consultant Neurologist
Dr Mohamed Mahdi-Rogers, Consultant Neurologist
Dr James Burge, Consultant Clinical Neurophysiologist