ADHD in 2018, Neurodiversity and Mental Health
External Event - 8th to 9th Nov 2018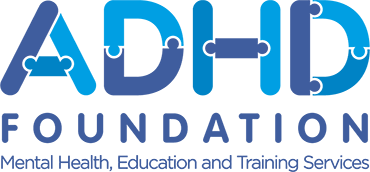 The largest ADHD themed conference in the UK- the focus of the conference on the 8th November is clinical and medical and the 9th November, education.
Bursary places available to all charities with an interest in Mental Health for £120 per person per day.
Book early- sold out by mid- September in both 2016 and 2017.
The programme on the 8th November includes presentations on optimising treatmentfor ADHD,best practice models for nurse led ADHD clinics,the latest research into ADHD and Genetics, Diagnosis and Misdiagnosis in high functioning ADHD, Mental Health and Comorbidity.
Key speakers include:
Professor Anthoni Ramos Quriga, Head of Psychiatry at Vall d'Hebron University Hospital in Barcelona who will be delivering a keynote presentation on his groundbreaking research into the use of both mindfulness and virtual reality as a treatment for ADHD.
Professor Sandra Kooij, Head of the Dutch Expertise Centre for Adult ADHD and the Founder and Chair of the European Network for Adult ADHD, will be leading a session entitled, "ADHD, Sleep amd Mental Health."
The programme on the 9th November includes presentations on supporting learners with ADHD, ASC , Tourette's Syndrome and Pathological Demand Avoidance, addressing anxiety, supporting parenting, developing good sleep hygiene for SEND learners,active learning and using assistive technology effectively.
Key speakers include:
Professor Barry Carpenter OBE.
Honorary Professor at the Universities of Worcester (UK), Limerick (Ireland) , Hamburg (Germany), Flinders, (Australia) and the Director of the Centre for Special Education at Westminster College, Oxford.
Professor Carpenter will be delivering a keynote presentation on "Creating Mental Wealth in children and young people with ADHD." and a breakout session on his ground breaking work exploring the unique needs of Girls with Autism.
Dr Simon Bignall.
Senior Lecturer in Psychology at the University of Derby, nominated for the Times Higher Education,'Most Innovative Teacher of the Year' Award. Research interests include Autism, Asperger's & ADHD, with a PHD in "ADHD and Children's Language."
Dr Bignall will be delivering a key note presentation on supporting learners with the overlapping symptomology of ADHD and ASC.
For booking information, go to www.adhdfoundation.org.uk and click on "Book Now" on the Home page and fill in the booking form.
For more information, contact colin.foley@adhdfoundation.org.uk