Alcoholism, Stigma and Disability Symposium 2018 - University of Bristol
External Event - 13th to 14th Sep 2018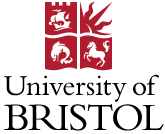 13 September 2018, 9.00 AM - 14 September 2018, 5.00 PM
Prof Havi Carel (University of Bristol), Prof Paul A. Lombardo (Georgia State University), Dr Lauren MacIvor Thompson (Georgia State University), Prof David Turner (Swansea University)
Room 4.10, 35 Berkeley Square, Bristol, BS8 1JA
Bringing together academic researchers, physicians, and patient groups to reflect on the intersection of alcoholism, stigma, and disability through six contexts.
This free event is for physicians, policy-makers, academic researchers, and all those interested in understanding more about population health, government regulation, and cultural perceptions of alcoholism.
Alcoholism is not only a contemporary concern, but one with a long, complex history. Described at different times as inebriation or dipsomania, alcoholism was fiercely debated by temperance groups and politicians, as well as shaped by laws, medical practices, and ideas of health. Alcoholism has also been subject to social stigmas, which have affected reporting and treatment. Moreover, disability linked to alcoholism, whether mental or physical, has added further complexity to understanding people's relationship with intoxicating beverages.
By exploring the intersection of alcoholism, stigma, and disability, this interdisciplinary symposium will contribute to understandings of the past and speak to present concerns over population health, regulation, and cultural perceptions. The papers and ensuing conversation will help to refine the direction of research on this important topic and contribute to an agenda for future activities. It will also contribute to best-practice initiatives for front-line staff.
For further details and registration please visit the JakeWalkBlues web site: http://jakewalkblues.com/
Contact information
Dr Stephen E. Mawdsley, Lecturer in Modern American History at the University of Bristol: admin@jakewalkblues.com