Attention to Sound Meeting
External Event - 14th to 15th Nov 2018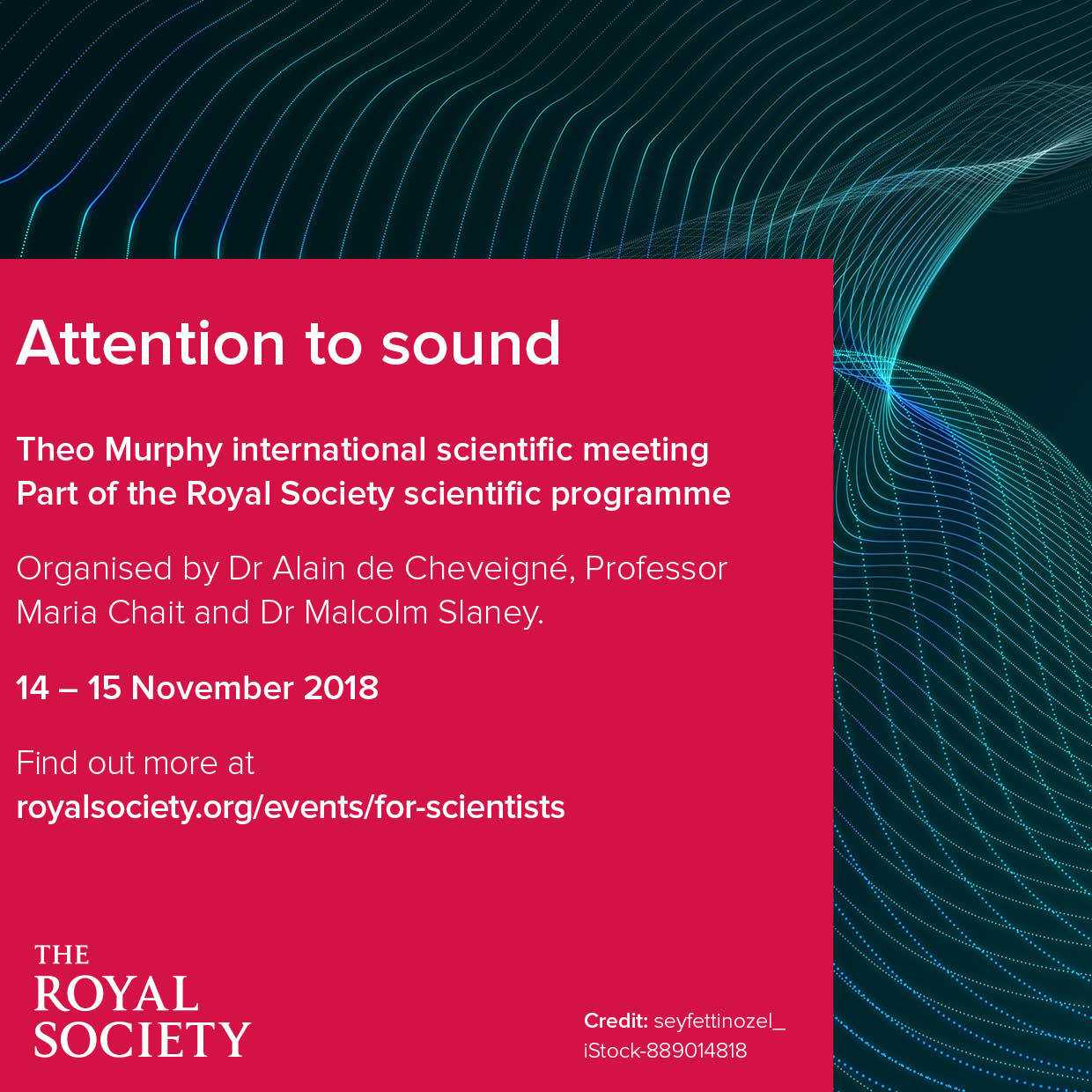 14 November 2018, 9:00 - 15 November 2018, 17:00
Kavli Royal Society Centre, Chicheley Hall, Newport Pagnell, Buckinghamshire, MK16 9JJ?
This meeting will explore how the auditory brain chooses which sounds are important and which are safe to ignore, and how this understanding could pave the way for a hearing aid under cognitive control. The meeting may be of interest to experts in brain signal encoding and those involved in developing new devices. The meeting is taking place at the Royal Society at Chicheley Hall, home of the Kavli Royal Society International Centre, Newport Pagnell, MK16 9JJ. Attendance is free, but there is a charge for catering and accommodation.
A list of confirmed speakers and chairs can be found on the meeting webpage https://royalsociety.org/science-events-and-lectures/2018/11/attention-to-sound/.
For more information please contact scientific.meetings@royalsociety.org.