Biosciences Outreach and Engagement Symposium - Bristol
External Event - 14th Nov 2018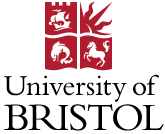 14 November 2018, 9.00 AM - 14 November 2018, 5.00 PM
Elgar Concert Hall, Bramall Music Building, University of Birmingham, Birmingham B15 2TT
This symposium is ideal for anyone and everyone doing outreach, public engagement or science communication, and offers a great chance to develop skills, learn new ways to engage with your audiences and meet others working in the community.
The day includes 12 workshops, panels and discussions covering science communication and art, science comedy and storytelling, engaging with the local community, improving diversity and inclusion, and many more, all suited for those who are new to outreach and engagement or anyone who wants to pick up some new skills and meet new people.
Contact information: If you require further information contact Ellie Oakley at events@rsb.org.uk or on 020 7685 2576.
For further information and to register go to the event website.