BRITISH NEURO-ONCOLOGY SOCIETY ANNUAL MEETING 2021
External Event - 8th to 9th Jul 2021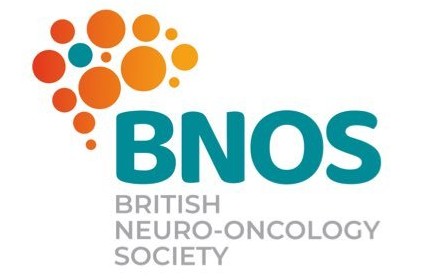 This event ensures that all those working in neuro-oncology in the UK meet to learn, discuss and impart findings within a friendly and informative atmosphere.
The multidisciplinary role of BNOS is represented by plenary presentations, discussions, debates, sponsored symposia, oral presentations and posters covering a wide variety of topics which may range from stem cells and in-vitro models to classification and biomarkers, neuro-imaging and neurosurgical techniques, immuno-oncology, quality of life and indicators of patient performance.
THEME | Precision medicine and the future of neuro-oncology practice
PATIENT VARIABILITY | New approaches to clinical trials will be essential for future precision medicine. We will explore novel trial designs, clinical and radiological annotation of biological data and integration of trials and lab-based research. Combined, these will help identify 'targeted' treatments to improve survival and/or quality of life.
EMERGING TREATMENTS | Precision therapeutics, combining advanced pre-clinical models of brain cancer with novel trial methodologies, will be required to develop targeted treatments for individuals. Summarising current state-of-the-art in neurosurgery, chemotherapy and radiotherapy, we will review how tumour microenvironment influences treatment response, and present emerging strategies from immune-oncology to engineering approaches and advanced diagnostics. We will showcase ongoing and emerging clinical trials, and debate the future of brain cancer research.
OPTIMISING OUTCOMES | Working with patient and carers focus groups, we are developing multi-disciplinary programmes to improve patient outcomes and experience. These include pre-habilitation, optimising mental and physical fitness before treatment, a survivor's programme, helping patients cope with the disease and treatment, and a carer's programme to help support those looking after brain cancer patients.
Abstract Submission Deadline Extended!
The deadline for abstracts submission is Sunday 28 of March 2021, at 23.59 BST. Despite a good response in submissions so far, the abstracts submission deadline has been extended to allow additional time for submitters, in recognition of the effect on working patterns/workload during the current situation. Please note, this is a strict deadline to allow sufficient time for selection by the academic committee, and notification for successful applicants to book appropriate study leave. Any incomplete abstracts will be considered less favourably. The British Neuro-Oncology Society welcomes papers in both oral and poster format.
Abstract Topics:
Adult glioma
Cerebral metastasis and other CNS malignancies
Meningioma and schwannoma/other
Imaging
Paediatric oncology and tumours in young adults
Survivorship and quality of life
Laboratory, translational and clinical science
Abstracts can be submitted online at bnos2021.exordo.com/login
Visit www.bnosconference.co.uk/bnos-conference for more information and to register.