CITER Annual Scientific Meeting 2018 - Cardiff
External Event - 17th to 18th Sep 2018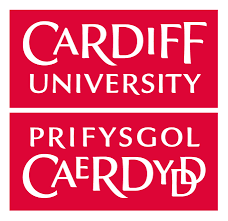 Monday 17 September 2018, 09:00-Tuesday 18 September 2018, 17:00
This two day external meeting is an opportunity for researchers and clinicians to learn about and discuss latest research findings across all areas of regenerative medicine including;
Drug Delivery and Diagnosis
Infection and Anti-microbial Therapies
Biomaterials and Extracellular Matrix
Impaired Tissue Repair
Neurodegenerative Disease
Fibrosis and Anti-scaring Therapies
Musculoskeletal Repair and Rehabilitation
Stem Cells Biology
Imaging
Bench to Bedside
Bio-processing
Open to CITER members and associates in other institutions including GW4 Universities, Swansea and Southampton.
Keynote speakers include:
Professor Christine le Maitre, Sheffield Hallam University; "Intervertebral disc degeneration: Pathogenesis and Repair strategies"
Professor Paul Sharpe from Kings College London, "Molecular dissection of a mesenchymal stem cell environment".
The meeting will include plenary speakers, a sponsored exhibition area, talks given by CITER members, poster and talk prizes and a networking event.
Don't miss after dinner speaker Dr Rhys Jones as seen on BBC1 Rhys to the Rescue.
There are limited numbers please register early.
Payment
1.CITER Members: If you are budget holder please pay via an IDT to the CITER Conference Account; 50010/ KC5001N005 / 48500. Please ensure you use the reference CITERASM2018 for the reference.
If you are a non-budget holder please advise the name of the budget holder who will be paying your fees.
2.Non-CITER members: Please email citer@cardiff.ac.uk.
***EARLY BIRD RATES APPLY FOR REGISTRATION AND PAYMENTS RECEIVED BY 17:00 on FRIDAY 1st JUNE 2018***
NON EARLY BIRD RATES – DEADLINE FOR REGISTRATION AND PAYMENT IS 17:00 on FRIDAY 31st AUGUST 2018
For more information about this event and registration, click here