Historical perspectives on clinical neurology
External Event - 17th Feb 2021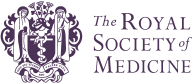 The History of Medicine Society was founded in 1912 by Sir William Osler, its first President. These talks continue to reveal the importance of learning from the lessons of the past to apply to the present and future. The Society reaches out, inter alia, to clinicians of every speciality (including students), medical scientists, health care professionals, and other interested professionals and members of the general public (e.g. journalists and teachers).
This webinar will provide new insights into the recent creation of a clinical neurological speciality and the development of new treatment options for migraine. The key speakers covering this are Professor Christopher Mathias (Emeritus Professor of Neurovascular Medicine, Queen Square Institute of Neurology, University College London) and Dr Mark Weatherall (Consultant Neurologist, Stoke Mandeville Hospital).
A CPD certificate with 2 CPD credits will be issued to those joining the webinar live as well as those who watch the recording afterwards. Certificates will be issued 7 days after the webinar to those who watch it live and after 30 days for those that watch the recording.
For more information and to register, click here.