Inclusive and Ethical Data Science
External Event - 17th Jun 2021
Time - 14:00 - 16:00 BST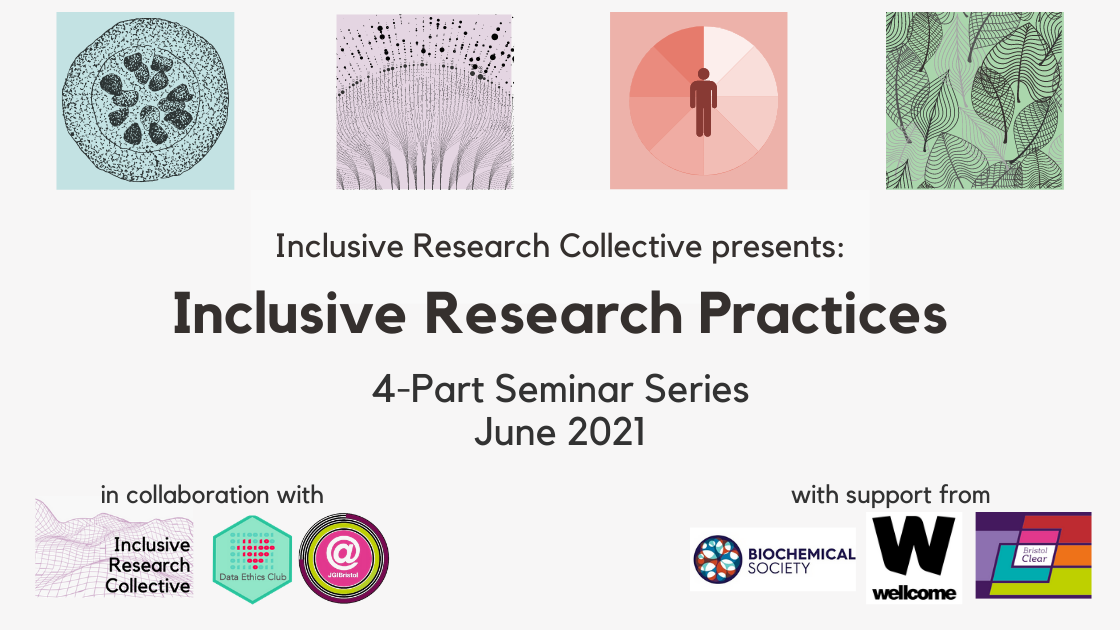 'Inclusive Research Practices' is a series of online events taking a closer look at biased and exclusionary practices in life sciences research and how we can overcome these issues to achieve equitable and representative science. The series considers four key aspects of life sciences research: basic research, working with human participants, data science and the environmental impact of research.
Each event is 1.5 hours long and begins with a 15-minute introduction and interactive activity to encourage attendees to actively engage with the topic at hand. There will then be 2 speakers, each giving a 20-minute presentation followed by a panel discussion and questions from the audience.
About this event
A single person can be the source of billions of data points, whether these are generated from everyday internet use, healthcare records, wearable sensors or participation in experimental research. This vast amount of data can be used to make predictions about people and systems: what is the probability this person will develop diabetes in the next year? Will commit a crime? Will be a good employee? Is of a particular ethnicity? Predictions are simply represented by a number, produced by an algorithm. A single number in itself is not biased. How that number was generated, interpreted and subsequently used are all processes deeply susceptible to human bias and prejudices.
This session will explore a philosophical perspective of data ethics and discuss practical steps to reducing statistical bias. There will be opportunity in the last section of the session for attendees to discuss and troubleshoot ethical questions from their own analyses in a 'Data Clinic'.
Speakers
Dr Anjali Mazumder | The Alan Turing Institute
Alex Hepburn | University of Bristol
Dr Malvika Sharan | The Alan Turing Institute?