Inclusive Research Practices - Environmental Impact of Research
External Event - 30th Jun 2021
Time - 13:00 - 14:30 BST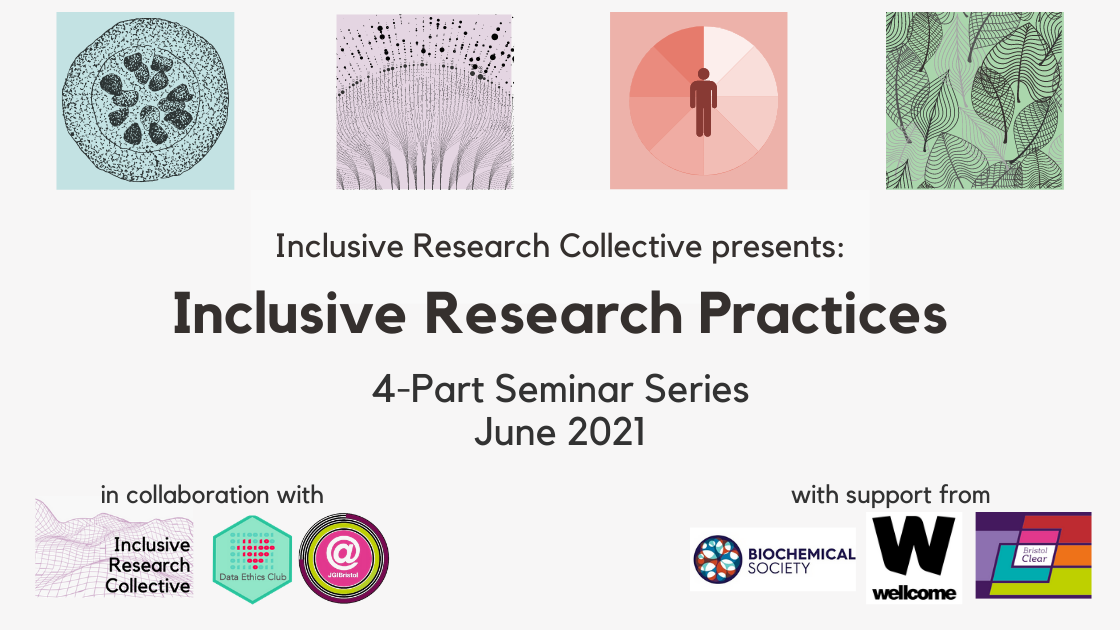 'Inclusive Research Practices' is a series of online events taking a closer look at biased and exclusionary practices in life sciences research and how we can overcome these issues to achieve equitable and representative science. The series considers four key aspects of life sciences research: basic research, working with human participants, data science and the environmental impact of research.
Each event is 1.5 hours long and begins with a 15-minute introduction and interactive activity to encourage attendees to actively engage with the topic at hand. There will then be 2 speakers, each giving a 20-minute presentation followed by a panel discussion and questions from the audience.
About this event
Research, whether direct or indirect, aims to advance knowledge and change the world for the better. But whether you are spike-sorting with high-performance computers, getting through 100 single-use plastic pipette tips in a day or receiving regular shipments of metal-rich equipment, your research is having a long-term and detrimental impact on the environment.

This session will explore how life sciences research contributes to the climate crisis and negatively impacts local and global environments. Practical advice will be given on ways to reduce the footprint of your own research.
Speakers
Martin Farley | Green Lab Associates
Chathurika Akurugoda | University of Colombo