The BNA Christmas Symposium 2017
BNA Event - 18th Dec 2017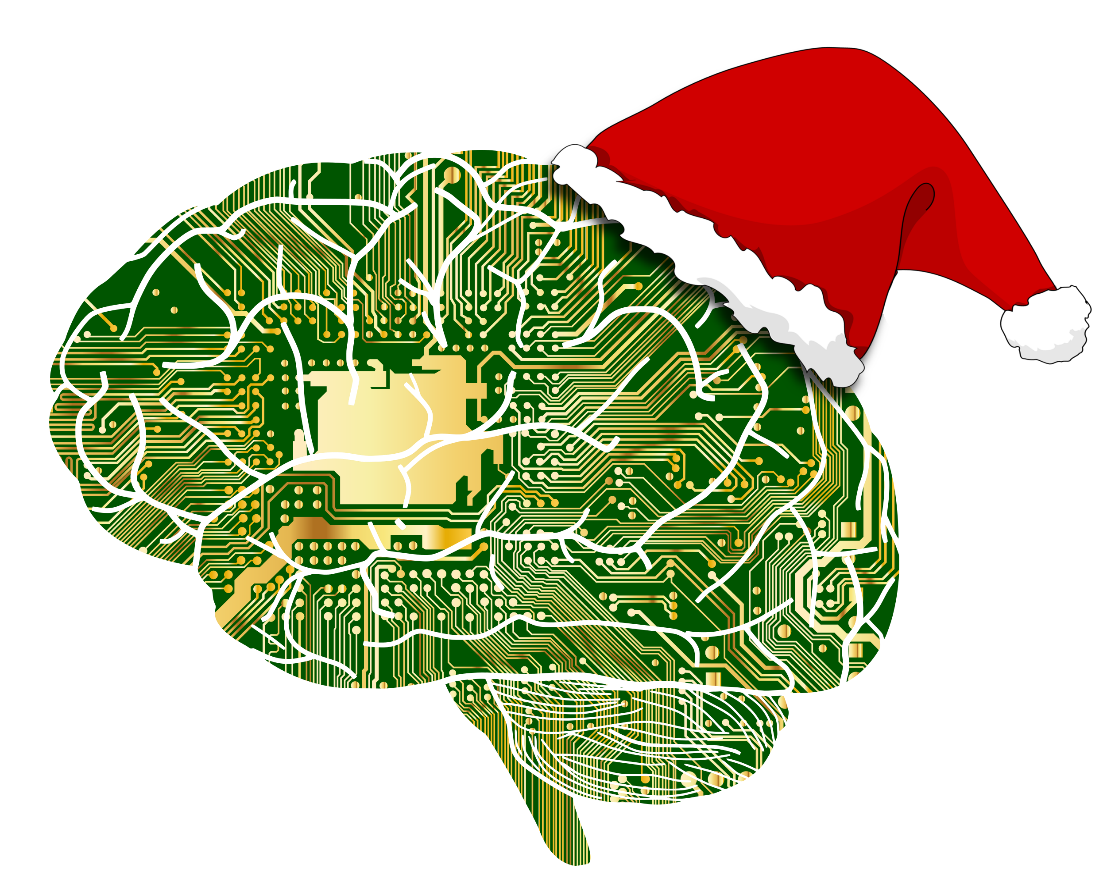 Neurotechnology is a rapidly developing area that is having a major impact on society, especially healthcare.
This symposium, entitled, 'Brain technologies: Brave new world?' reviewed how neurotechnology is playing an important role in helping us understand the brain, as well as having utility in the diagnosis, treatment and management of CNS disorders.
This meeting took place at South Quay in Canary Wharf, London on 18th December 2017. The BNA Christmas meeting is always hugely popular, and with the interaction of neurscience and technology being so prescient this one certainly proved to be too.
Programme
Time
Title
Speaker
09:30
Coffee/registration
10:15
Welcome
Stafford Lightman, BNA President
10:20

Bionic limb reconstruction

Dario Farina, Imperial College London
10:50

Brain stimulation in minimal consciousness states

Aurore Thibaut, University of Liège
11:20
Deep reinforcement learning: Recent developments in AI and their implications for neuroscience
Matthew Botvinick, Google DeepMind and Gatsby Computational Neuroscience Unit
11:50

Autonomic biofeedback for epilepsy: a role of fronto-limbic functional connectivity

Yoko Nagai, Sussex University
12:20
LUNCH
13:20
Student Prizes: Undergraduate and Postgraduate
Annette Dolphin, BNA President-Elect
13:25
The Brain Prize
Kim Krogsgaard, The Brain Prize
13:30
Neuronal mechanisms of reward
Wolfram Schultz, 2017 Brain Prize winner
14:00
Deep brain stimulation to treat the symptoms of Parkinson's disease and other movement disorders
Tom Foltynie, UCL
with Matt Eagles
14:40

Repetitive Transcranial Magnetic Stimulation (rTMS) as a treatment of Anorexia Nervosa: A randomised sham-controlled feasibility trial of rTMS

Ulrike Schmidt, KCL
15:10
TEA
15:35
BNA Awards: Outstanding Contribution to Neuroscience, Public Engagement of Neuroscience, and Honorary Memberships
Annette Dolphin, BNA President-Elect
15:50

Back to the future: nanomedicines in the CNS

Su Metcalfe, Cambridge University
16:20

The Ghost of Christmas yet to come: advances in positron emission tomography (PET) as a key technology to support the development of new CNS medicines

Lisa Wells, Imanova
16:50

'Getting to know you: Technology's intimate insights into human behaviour.'
Panel discussion led by the International Neuroethics Society into the ethical considerations of neurotechnology, with reference to some of the issues raised during the day.

Elaine Snell (INS) - Chair
Stephen Rainey, Oxford University
Praminda Caleb-Solly, University of the West of England Robotics Lab

17:30
Closing words
Stafford Lightman, BNA President
17:40 - 19:00
Wine reception for all delegates
Supporters
We were very grateful for support from the following organisations:
GOLD SPONSOR


Google Deepmind
DeepMind is the world leader in artificial intelligence research and its application for positive impact. We're on a scientific mission to push the boundaries of AI, developing programs that can learn to solve any complex problem without needing to be taught how.
If we're successful, we believe this will be one of the most important and widely beneficial scientific advances ever made, increasing our capacity to understand the mysteries of the universe and to tackle some of our most pressing real-world challenges.
KEYNOTE SPONSOR
The Brain Prize 1 mio. € is a personal research prize open to researchers around the world, awarded annually by The Lundbeck Foundation a leading Danish foundation. The Brain Prize recognises highly original and influential advances in any area of neuroscience, including fundamental research on molecular, cellular, physiological and pharmacological mechanisms, studies of behaviour and cognition, advances in technology for monitoring the nervous system, translational research on the application of basic knowledge to clinical and other problems of humankind, and clinical research on the causes, treatment and prevention of neurological and psychiatric disorders.
DONOR
The Gatsby Foundation
In 1967 David Sainsbury set up the Gatsby Charitable Foundation and agreed its first grant – £50 to the Liverpool School of Tropical Medicine. David Sainsbury (now Lord Sainsbury of Turville) has since given Gatsby more than £1 billion to distribute to charitable causes. Gatsby works in areas that David Sainsbury and the Trustees are particularly passionate about and where they believe charitable funding can make a real difference. Across all areas, we aim to be more than a funder. We act as an enabler for projects, designing, developing, overseeing and, in some cases, delivering activities.
SILVER SPONSOR
Thorlabs

Although Thorlabs' roots are in the photonics industry, in recent years the company has grown from the laser and electro-optics markets to serve the life sciences and bio-medical segments. As a testament to its growth and dedication to these R&D and research communities, Thorlabs has expanded its portfolio to include a variety of scientific cameras, microscopes, microscopy accessories, femtosecond lasers, OCT systems, and vibration isolation systems. Thorlabs utilizes a vertically-integrated manufacturing design to design and produce custom solutions that fit specific needs in these areas.
SILVER SPONSOR
MagVenture specializes in non-invasive magnetic stimulation systems, and offers several solutions including: Coils and software for double-blinded clinical trials, Multiple waveforms and pulse modes ,TMS-fMRI and TMS-EEG, Active cooling system for more demanding rTMS protocols.
With 7 different magnetic stimulators and over 30 coils, the MagPro line furthermore meets most needs such as Motor Evoked Potentials, TMS, rTMS, and Functional Magnetic Stimulation. All products are sold through sales subsidiaries in the UK, Germany, and the US, and though an extensive distributor network. MagVenture's MagVita TMS Therapy System is CE-marked as well as FDA cleared for the treatment of Major Depressive Disorder.
SILVER SPONSOR
Alzheimer's Society and UK Dementia Research Institute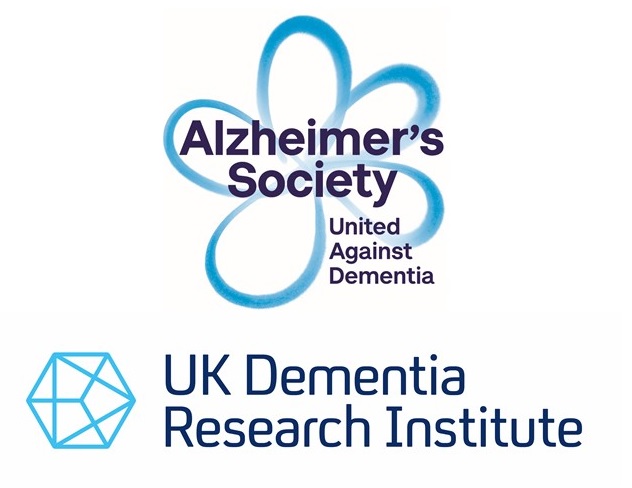 Alzheimer's Society is the UK's leading dementia charity. We provide information and support and improve care to create lasting change for people affected by dementia. We invest £10 million a year in research into the causes, care, cure and prevention of all types of dementia and are a founding funder of the UK Dementia Research Institute. www.alzheimers.org.uk
The UK Dementia Research Institute (UK DRI) is a joint £250 million investment from the Medical Research Council, Alzheimer's Society and Alzheimer's Research UK that will accelerate discoveries to prevent, treat and care for people with all types of dementia. Bringing together over 400 researchers across six UK centres, it will continue to make the UK one of the best places in the world to study neuroscience. www.ukdri.ac.uk
SILVER SPONSOR
As an innovator in reagents and tools, Abcam's purpose is to serve life science researchers globally to achieve their mission, faster. Providing the research and clinical communities with tools and scientific support, the Company offers highly validated biological binders and assays to address important targets in critical biological pathways.
Already a pioneer in data sharing and ecommerce in the life sciences, Abcam's ambition is to be the most influential company in life sciences by helping advance global understanding of biology and causes of disease, which, in turn, will drive new treatments and improved health.
SUPPORTER
International Neuroethics Society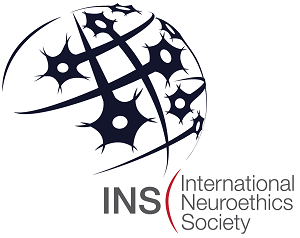 We are a group of scholars, scientists, clinicians and other professionals who share an interest in the social, legal, ethical and policy implications of advances in neuroscience. In recent years we have seen unprecedented progress in the basic sciences of mind and brain and in the treatment of psychiatric and neurologic disorders. Now, neuroscience plays an expanding role in human life beyond the research lab and clinic. In classrooms, courtrooms, offices and homes around the world, neuroscience is giving us powerful new tools for achieving our goals and prompting a new understanding of ourselves as social, moral and spiritual beings.