THE CHALLENGE OF LONG COVID
External Event - 5th Feb 2021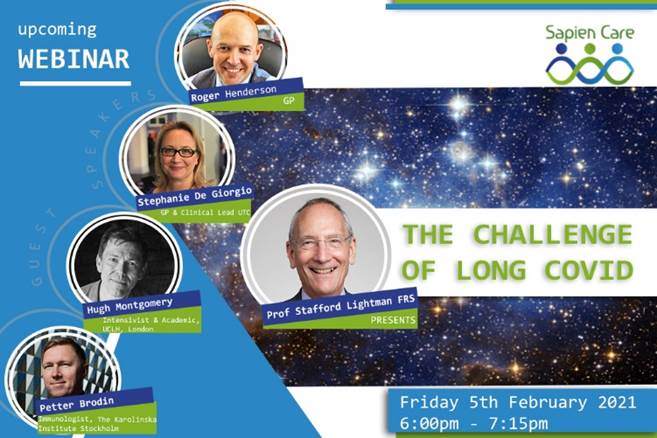 What is Long-Covid? How do we recognise it and how will primary care manage a potential new avalanche of patients with multisystem symptoms?
Experts from academic immunology, Intensive care and general practice will discuss the road ahead.
A special mention to Professor Stafford Lightman who is one of the BNA Trustees.
To register, click here.