Meeting Registration
Festive symposium 2020

Supported by: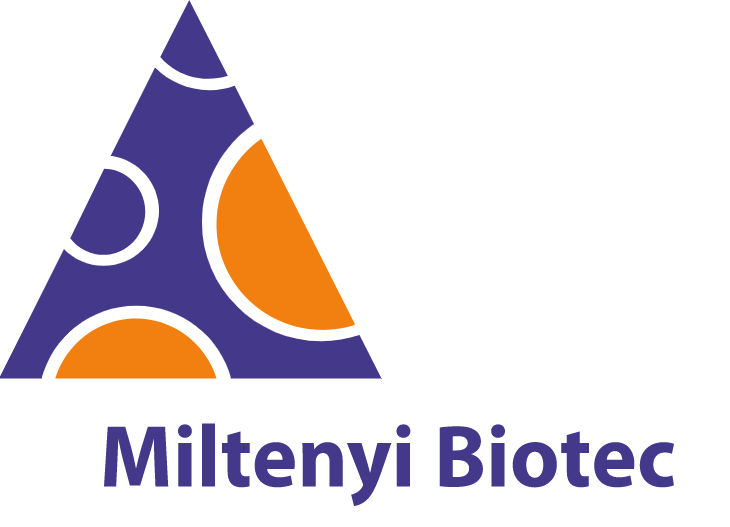 The 2020 Festive symposium will mark the launch of The BNA's annual theme for 2021: The neuroscience of ageing.
Taking inspiration from Shakespeare's famous passage from, "All the world's a stage"*, the programme will feature talks across all stages of the lifespan.
In addition to the seven described by Shakespeare, from 'the infant' to 'the last scene of all', we will add an eighth: that of foetal brain development. Moreover, unlike Shakespeare, we will look at more life experiences than just those typically associated with men! - Talks will cover changes to the maternal brain, neurodevelopmental disorders, the adolescent brain, and super-agers too.
---
---
Programme
We are excited to have such a wonderful group of speakers and talks lined up to discuss the neurosicence of ageing through the lifespan.
The day will start at 10:00 GMT and is due to finish by 15:30 GMT. You are all welcome to join us for an informal Gathertown conversation afterwards, the joining instructions for which will be shared on the day.
10:00 - WELCOME AND START OF MEETING - Anne Cooke, BNA CE
Session chair: Annette Dolphin, BNA President
10:10 - Magdalena Götz - Ludwig Maximilian University of Munich, Germany
Age zero! - Converting glia into neurons - from mechanisms to neuronal replacement in vivo
10:30 - Vicky Southgate - University of Copenhagen, Denmark
First age - The ultra-social baby
10:50-11:05 - FIFTEEN MINUTE BREAK
11:05 - Announcement and award of the BNA 2020 student prizes
Session chair: Rik Henson, BNA President-Elect
11:15 - Sue Fletcher-Watson - University of Edinburgh, UK
Second age - Neurodiversity and the pupil "creeping... unwillingly to school"?
11:35 - Sarah-Jayne Blakemore - Cambridge University, UK
Third age - The secret life of the teenage brain
11:55-12:10 - FIFTEEN MINUTE BREAK
12:10 - Silvana Valtcheva - New York University, US
Fourth age - Neural circuits for maternal sensitivity to infant vocalizations
12:30-13:30 - HOUR LUNCH BREAK
Session chair: Anne Cooke, BNA CE
13:30 - Announcement and award of the BNA 2020 prizes for 'Outstanding Contribution to Neuroscience' and 'Public Engagement of Neuroscience'
13:40 - Rik Henson - Cambridge University, UK
Fifth age - Mid-life activities are important for late-life cognition
14:00 - Simon Lovestone - Janssen, UK
Sixth age - Shakespeare's sixth age heading towards an upgrade; progress in Alzheimer's research
14:20-14:35 - FIFTEEN MINUTE BREAK
Session chair: Rik Henson, BNA President-Elect
14:35 -Ian Deary - University of Edinburgh, UK (co-author of talk, Janie Corley)
Seventh age - 99 not out: 'sans' and 'avec' in the Lothian Birth Cohort 1921

14:55 - Panel discussion with speakers and special guest Brenda Walker, BNA Associate member
Chaired by John O'Brien, Professor of Old Age Psychiatry and NIHR National Specialty Lead for Dementia

Announcement of fancy dress competition prize winners!
At the end of the formal programme you are welcome to stay for Informal discussion and sharing of costumes on Gathertown (joining details will be shared on the day).
Fancy-dress competition
Our Festive meetings are always an opportunity for enjoyment and socialising as well as science, and we're determined to make sure the online version is no different!
We will be running a fancy-dress competition for all speakers, participants and delegates, on the theme of 'Your spirit age', where this can be either the age you feel, or the era in which you feel you belong.
So, whether you're a child at heart, you were born middle-aged, you feel most at home in layered petticoats or always fancied a full powdered wig, now's your chance to show your spirit age.
To enter the competition:
dress up in your costume of choice on 14th December
send in a photo of yourself via Twitter or Instagram, making sure to tag the BNA (@BritishNeuro on Twitter or @britishneuroscienceassociation on Instagram) and with hashtags #RobeYourLobes (geddit...) and #BNAFestiveSymposium
or, if you prefer, send by email to office@bna.org.uk
Please ensure you have entered the competition by 2pm (GMT) on Monday 14th December
Winners will be announced at the end of the day, and invited to 'the stage' to share their costumes in all their glory! Prizes of suitable frivolity will be on offer.
BNA Festive symposia and BNA Awards
The BNA Festive Symposium is one of the most popular events in the neuroscience calendar, with a reputation for lively and inclusive programmes which attract people interested in neuroscience across all stages of their career.
Previous years' events have sold out weeks in advance and have been covered by BBC Radio Four's 'All in the Mind, as will the the case for this year's event too.
This year's symposium will be the first time it will be held online. To maintain the sense of occasion, excitement and interaction, the talks will be delivered live, to maximise engagement of all attendees. We have also made the shorts and the day shorter, to allow for those who are multi-tasking and home-working.
The BNA Festive Symposium will feature the presentation of the following BNA Awards for 2020.
Undergraduate prize
Postgraduate prize
Outstanding contribution to neuroscience
Public engagement of neuroscience
*The Seven Ages of Man ("All the world's a stage")
William Shakespeare
[JACQUES]
All the world's a stage,
And all the men and women merely players;
They have their exits and their entrances,
And one man in his time plays many parts,
His acts being seven ages. At first the infant,
Mewling and puking in the nurse's arms;
And then the whining schoolboy, with his satchel
And shining morning face, creeping like snail
Unwillingly to school. And then the lover,
Sighing like furnace, with a woeful ballad
Made to his mistress' eyebrow. Then a soldier,
Full of strange oaths, and bearded like the pard,
Jealous in honor, sudden and quick in quarrel,
Seeking the bubble reputation
Even in the cannon's mouth. And then the justice,
In fair round belly with good capon lined,
With eyes severe and beard of formal cut,
Full of wise saws and modern instances;
And so he plays his part. The sixth age shifts
Into the lean and slippered pantaloon,
With spectacles on nose and pouch on side;
His youthful hose, well saved, a world too wide
For his shrunk shank; and his big manly voice,
Turning again toward childish treble, pipes
And whistles in his sound. Last scene of all,
That ends this strange eventful history,
Is second childishness and mere oblivion,
Sans teeth, sans eyes, sans taste, sans everything.
---
Supporters
We are very grateful to our annual supporters Miltenyi Biotec and Scientifica, who are involved in a year-round programme of activites with the BNA. If your organisation is interested in supporting this event or other BNA activities, then please contact office@bna.org.uk.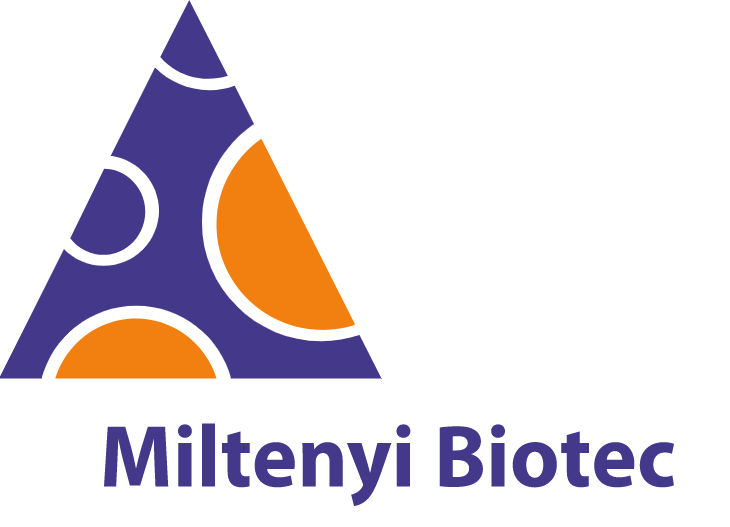 Miltenyi Biotec is a global provider of products and services that advance biomedical research and cellular therapy. Our innovative tools support research at every level, from basic research to translational research to clinical application. This integrated portfolio enables scientists and clinicians to obtain, analyze, and utilize the cell. Our technologies cover techniques of sample preparation, cell isolation, cell sorting, flow cytometry, cell culture, molecular analysis, and preclinical imaging.
Our 30 years of expertise spans research areas including immunology, stem cell biology, neuroscience, and cancer, and clinical research areas like hematology, graft engineering, and apheresis. In our commitment to the scientific community, we also offer comprehensive scientific support, consultation, and expert training. Today, Miltenyi Biotec has 2,500 employees in 28 countries – all dedicated to helping researchers and clinicians around the world make a greater impact on science and health.

Scientifica.uk specialises in providing cutting-edge equipment optimised for electrophysiology, multiphoton imaging and optogenetics research. This, along with our friendly, helpful and knowledgeable staff, empowers researchers to overcome experimental hurdles and achieve breakthroughs in neuroscience.
Our world-class laboratory equipment allows researchers to gain a better understanding of the nervous system and neurological diseases such as Alzheimer's, Parkinson's and epilepsy.
From the UK, we manufacture and distribute high-quality instruments to universities, pharmaceutical companies and research laboratories to more than 40 countries worldwide. At the beginning of 2016, Scientifica opened an office in the United States, its first office outside of the UK. The new office, based in New Jersey, will improve our ability to support our growing number of customers in North America.
We also have a number of selected local distributors in countries around the world.
What we do:
Electrophysiology
Scientifica, in collaboration with world-class researchers, has developed our own range of pioneering instruments for electrophysiology studies, including microscopes, cameras, micromanipulators and stages. To complement these products, we also sell equipment from well-known suppliers to provide a single source for all your electrophysiology needs. Suppliers include CoolLed, Molecular Devices, Multi Channel Systems, Nikon, npi electronic, Olympus and TMC.
Multiphoton Imaging
Scientifica's award-winning multiphoton imaging systems enable researchers to harness a powerful technique for visualising structures deep within thick tissues. They accommodate a broad range of experimental needs and parameters for excellent image quality and data collection both in vitro and in vivo.
Optogenetics & Uncaging
The emerging field of optogenetics promises an exciting future for neuroscience and electrophysiology research along with the targeted application of drugs thanks to uncaging. Scientifica's offerings in this area are quickly evolving, and our state-of-the-art LASU system enables laser applied photostimulation experiments at multiple wavelengths.
---
Registration
Please complete this online registration form to save your place. You will recieve a link to join the symposium nearer the time. This link will be sent to the email address you give when registering. Please note that any attendees registering after 1pm on Friday 11th December will receive the link to join the symposium on the morning of Monday 14th December.
Fees
We are not charging a fee to attend this year's Festive Symposium.
However, there are costs associated with holding the event and, as a charity, we are always grateful for any donation you can give to support the work of the BNA to support neuroscience and neuroscientists.
You will see suggested donations ranging from £4 to £100. If you would like to donate a different amount, you can do so via our donation page.
---