Meeting Registration
Never the twain shall meet?
Never the twain shall meet?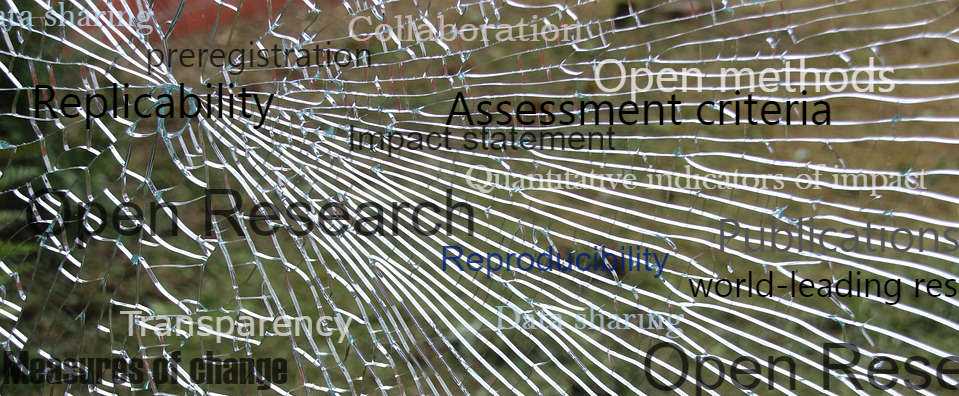 Transparency and impact; always incompatible?
12:30 - 14:00, Tuesday 5th November, London
In collaboration with the Sainsbury Wellcome Centre, London
Lunch and refreshments will be provided.
Attendance is free but you must please register to come.
Are reproducibility and REF incompatible enemies? Or best friends?
We all know that REF2021 is nipping at our heels, and with it comes demands for research that embodies excellence and impact. The reproducibility movement also calls for excellent research – but one that is founded on open, reproducible and credible science practices, and the end to using publication metrics, such as Impact Factor, in evaluation.
The question is, how can researchers meet these seemingly opposed demands?
To help shed some light, the BNA invite Fellows and Senior Academics to attend this lunchtime Q&A event 'Never the twain shall meet?'
The session, chaired by BNA's President-Elect, Professor Rik Henson, an advocate of Open Science practices, includes talks from Professor Marcus Munafò, Chair of the UK reproducibility Steering Group, and Dr Helena Mills, Head of REF Policy at Research England.
An event not to miss – register your attendance in the form below.
Time and date: 12:30-14:00, 5th November 2019
Location: Lecture Theatre, Sainsbury Wellcome Centre.
---
Catering and refreshments
Lunch and refreshments will be provided.
In an effort to reduce the carbon footprint associated with food waste at conferences and events, the default option will be vegetarian. Meat will not be provided at lunchtime unless specially requested by indicating in the 'requirements' section during registration.
All other special dietary requests (vegan, gluten-free, halal etc) can also be catered for by requesting in the 'requirements' section during registration.
---
Directions
This event will take place at the Sainsbury Wellcome Centre, 25 Howland Street, London, W1T 4JG. The closest tube stations are Warren Street (Victoria Line) and Goodge Street (Northern Line).
A map to the venue and further information can be found here.
---
Registration
Please complete the form below to register. With a capacity of 120 delegates, ticketing operates on a first come basis. Please inform us if you are no longer able to make the day, so we can offer the ticket to another delegate.