Help shape FENS2020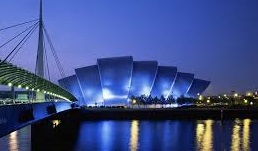 The BNA is proud to be the host society for the FENS Forum 2020, which will be held at the Scottish Exhibition & Conference Centre (see photo) in Glasgow.
As the host society the BNA must appoint a Host Society Committee (HSC), whose remit is to organise local scientific and social events that will promote the activities and reputation of the BNA.
Dr Trevor Bushell (University of Strathclyde) has been appointed Chair of the HSC. We are now looking for BNA members, at all stages of their career, to nominate themselves to become members of the HSC.
Deadline for nominations for FENS2020 HSC = 28th February 2017
Members of the HSC will work closely with the Glasgow City Marketing Bureau to organising events including but not limited to the following:
A Young Investigator Training Programme (YITP) including lab visits, meet-the expert sessions, summer schools etc.
Public engagement activities including Brain Awareness events utilising the Glasgow Science Centre
Scientific activities including satellite events, symposia and workshops.
Social activities including welcome reception, Jump the FENS, events for local/national decision-makers.
Those involved will benefit from:
interacting with like-minded neuroscientists
gaining experience in organizing a large neuroscience conferences
being involved in shaping a FENS Forum that will truly illustrate the excellent and internationally renowned neuroscience that is undertaken both within the UK, Europe and beyond.
We are keen to appoint the HSC in early 2017 so that we can be proactive in making FENS2020 as exciting and stimulating an event as possible.
Interested? Please email the BNA office at office@bna.org.uk by 28th February saying you wish to put yourself forward as an HSC member, briefly outlining your reasons why (what makes you suitable for the role, and why you're keen to be involved).
If you have any questions or wish to discuss further, please contact Trevor Bushell trevor.bushell@strath.ac.uk.
The details of venue/s and frequency of HSC meetings has not yet been confirmed. However the list of activities undertaken by the HSC, given above, should give an idea of the kind of committment required.