2021 NEURON Conference (VIRTUAL)
External Event - 28th Feb 2021
Time - 2:00 PM – 8:00 PM WET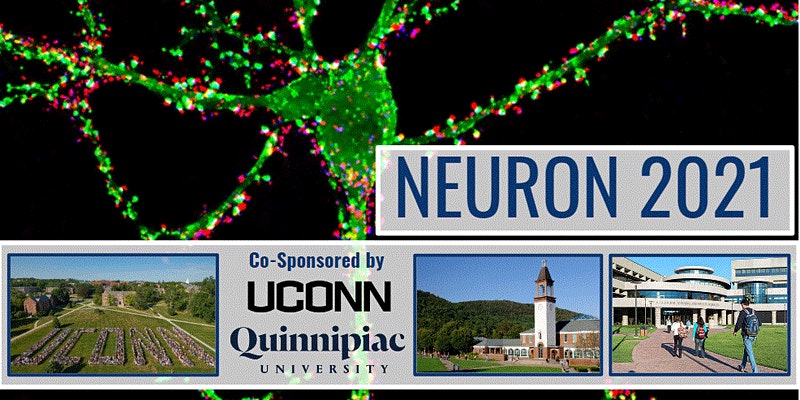 Talk title: "A Ghost in the Machine: The Case for Cryptic CNS Virus Infection Driving Disease in COVID-19 and Beyond".
NEURON Conference Primary Goals:
To provide an open forum for neuroscience undergraduate and graduate students to present and discuss their work with students and faculty of similar interests.
To provide faculty an opportunity to discuss curricular and research issues in neuroscience, biopsychology, and related areas.
To provide resources to enhance communication and collaboration among neuroscience researchers and educators.
Workshops and Exhibitors Will Include:
Poster Sessions (Undergrad and Grad) - Sign up here!
Data Blitz Talks (Undergrad and Grad; capacity limited) - Sign up here!
Careers in Science Panel
Surgical Neurophysiology (IONM)
Detectives of Undiagnosed Disease (Bioinformatics)
Allen Brain Atlas Workshop
Dynamic Teaching in the Virtual Age
Strategies for Effective Personnel Management in Undergraduate Research Laboratories
Program of Events (subject to change)
8:30-9:00 Check-in & Coffee Chat
9:05-9:20 Welcome Address & Introduction
9:20-10:20 KEYNOTE
10:25-10:35 Workshop/Session Introductions
10:40-12:50 Workshops/Sessions (Blocks A&B)
12:55-1:25 --Lunch Break--
1:30-2:40 Data Blitz & Grad Recruitment Networking (judges deliberate)
2:45-3:15 Award Ceremony for Outstanding Posters; Winners must be present
*Posters can be viewed all day, with individual presentation times scheduled from 10:40-12:50*