Publications
The BNA produces three regular publications plus a small number of books and other written material on neuroscience and the BNA.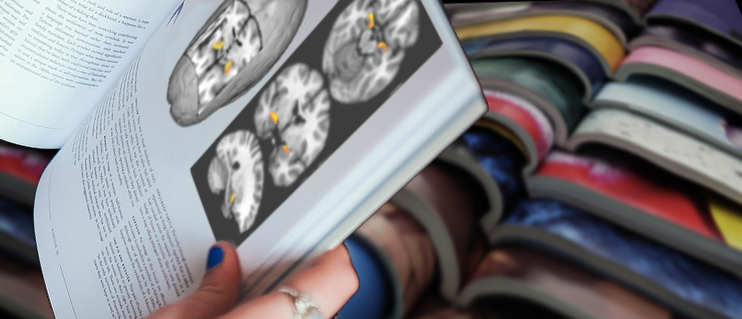 The Association's regular publications are:
In addition, the BNA has produced a number of one-off publications over the years, listed below.
Further information about neuroscience, produced by a wide range of people and organisations, can be found in 'About neuroscience'.
One-off publications produced by the BNA
NEUROSCIENCE - SCIENCE OF THE BRAIN: An Introduction for Young Students
Available in English, Mandarin and Spanish
An updated version of 'Brain Facts Booklet', created by Richard Morris (Edinburgh) and Marienne Fillenz (Oxford) in 1994
Neuroscience - Science of the Brain is primarily aimed at sixth form students or first year undergraduates. Richard Morris creates a wonderfully neat and concise 'primer' of neuroscience, touching on everything from development to drug addiction, with leading UK neuroscientists contributing chapters on their respective fields of expertise in a simple yet imaginative and visually appealing way. Any student uncertain what to specialise in can't fail to be swayed by this refreshing booklet!
As part of the BNA's commitment to teaching and widening interest in neuroscience we offer this online publication free of charge in English, Mandarin, Spanish, French, German, Greek, Arabic, Hindi, Italian, Japanese, Nepali, Armenian, Croatian, Farsi, Polish, Portuguese, Russian, Serbian, Slovene, Turkish, Swahili
---
"I'VE GOT NOTHING TO LOSE BY TRYING IT"
Supported by the BNA, this publication focuses on weighing up claims about cures and treatments for long-term conditions such as Parkinson's and Alzheimer's Disease.
---
Guiding Principles for Behavioural Laboratory Animal Science, Edition One: November 2013
A collaboration between LASA (Laboratory Animal Science Association), BAP (British Association for Psychopharmacology), BNA (British Neuroscience Association) and the ESSWAP Foundation (European Courses in Whole Animal Pharmacology).
These Guidelines are designed to help with the process of making informed decisions about the best way to carry out studies of animal behaviour in biomedical experiments. Although the topics concentrate on laboratory research, some apply to ethological studies in the natural environment as well. Even investigators who need to comply with regulatory requirements (and so cannot modify either the choice of procedure or the design of their studies) need to be aware of the principles described in these Guidelines.
Download the Guidelines at the following link