Biochemistry Focus ECR webinar series - Developments in neuroscience
External Event - 20th Jan 2021
Online Event
Time - 2:00 PM - 3:00 PM GMT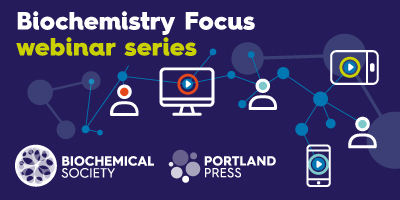 Welcome to the Biochemistry Focus webinar series, organized by the Biochemical Society and Portland Press.
The first webinar of 2021 is part of our dedicated Early Career Researcher (ECR) series. During this session we will hear from four ECRs who will share their current work in neuroscience with the biosciences community:
Louis Dwomoh (University of Glasgow) will discuss the disease-modifying effects of targeting the M1 mAChR with a novel positive allosteric modulator in prion disease mice. He will show that deficits in learning and memory in prion neurodegeneration is restored by acute intra-peritoneal administration of VU0486846.
Shaun Sanders (University of Guelph) will talk about the palmitoyl acyltransferase ZDHHC14 controls Kv1-family potassium channel clustering at the axon initial segment.
Michelle Sahai (University of Roehampton) will present her work on elucidating the molecular mechanism of action of stimulant new psychoactive substances (NPS) that target the high-affinity transporter for dopamine.
Janosch Heller (Dublin City University) will talk about how using super-resolution single-molecule localisation microscopy (SMLM) can help revealing the nano-environment of tripartite synapses - the intricate relationship of astrocytic processes and synapses across the brain.
This session will be chaired by Professor Clare Stanford, Emeritus Professor of Translational Neuropharmacology at UCL and Editor-in-Chief of Neuronal Signaling journal.
Register now for this free webinar!