BNA members meeting
BNA Event - 27th to 28th Apr 2022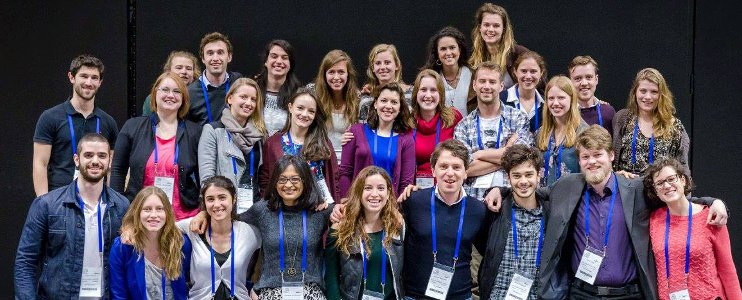 We warmly welcome you to the first ever 'BNA Members' Meeting'! This will take place on 27th and 28th April 2022, online, and will be a meeting by members for members; an opportunity to get together to discuss your research and - especially - your plans for future work.
Bring your ideas, challenges, thoughts, problems and solutions, so that, as a community, we can do the very best neuroscience!
Background
Feedback from BNA members about holding this new type of meeting was overwhelming positive (94% thought the idea was 'Fantastic' or 'Good', n=124). Feedback also included the following:
emphasise involvement of postgraduates and early career researchers
emphasise sharing of plans, getting feedback, help, and tips - rather than showcasing of research
online, to maximise accessibility
opportunity for networking
Key features of meeting
We are therefore planning to do the following. However this is not set in stone, so please feel free to send us more feedback!
Speakers and delegates must be members of the BNA (if you aren't a member, join here)
Online (probably on Gathertown, to allow networking)
Two short days, in core hours (10:00 - 15:00, with breaks) to avoid online fatigue
Short talks (10 minutes + Q&A).
High proportion of talks by students and Early Career Researchers
Strong encouragement for sharing of research plans, not just completed work (simliar to preregistration posters)
Talks will be grouped by topic subsequent to submissions
Programme as a whole to have a diversity of geography, topic, gender, career stage etc.
Potentially 1-2 keynotes talks
Prize awarded for the best talk per day!
Call for session proposals - an exclusive opportunity for BNA student and early career members
We are inviting student and Early Career BNA members to submit proposals for sessions. The session must be organised, led, and chaired by the student/ECR. Other speakers/participants can be at any career stage.
The opportunity to propose sessions is exclusive to student and early career research members of the BNA; this is because of feedback about the importance of experience in organising sessions for those early in their career. However, all BNA members, regardless of career stage, are welcome and encouraged to submit proposals for indidivual talks. Please see below for information on how to submit individual talk proposals.
Deadline for submissions is Friday 14th January 2022, 17:00 (GMT)
Call for talks
The call for talks is now open. We especially encourage talks from our early career members, and talks which will describe research plans rather than completed work.
Talks are just ten minutes long, so please be selective in what you'd like to include!
If we recieve more talk proposals than the time available, we plan to invite those not selected for an oral presentation to give a poster instead (likely on the Gathertown platform).
Deadline for submissions is Friday 14th January 2022, 17:00 (GMT)
Registration
Registration is FREE for members.