Policies
Equality and Diversity Policy
The BNA is committed towards equal opportunities and non-discriminatory procedures and practices throughout its work.
The BNA strives to avoid biases of any kind across membership, allocation of funding, print and online publications, and access to conferences and events, and also when engaged in the employment of staff and election of council and committee members.
The BNA actively seeks to eliminate any unlawful discrimination or bias related to age, disability, gender reassignment, marriage or civil partnership, pregnancy and maternity, race, religion or belief, sex, sexual orientation or any combination of these. Discrimination on any of these grounds is unlawful under the Equality Act 2010. The BNA further seeks to eliminate any less favourable treatment relating to education, socioeconomics or personal situation.
In all of BNA's activities we are intent on providing equality for all and promoting an inclusive culture.
For the BNA to endorse, fund or participate in a meeting, the expectation is that the meeting will follow the principles of this Equality and Diversity policy and meet the following conditions:
At least a third of the total number of speakers at the meeting should be women.
Individual sessions in multi-session meetings, and any meeting committees where they are involved, should not be populated exclusively by men.
January 2017
Due for revision: April 2018
How are we doing? Can we do better? Please let us know if we have slipped up, or if there is anything we could do to improve equality of opportunity or avoid discrimination of any kind, by sending your comments or suggestions for improvements to our Equal Opportunity and Diversity representative via the BNA office at office@bna.org.uk.
Animal Research Policy
The BNA supports its members in their use of humane and appropriate animal research for scientific and medical progress when no alternative is available. We believe that research on animals is necessary to gain a fundamental understanding of the nervous system, and for the discovery and development of new products for the diagnosis and treatment of neurological and psychiatric disorders.
The BNA is committed to openness on the use of animals in research and is a signatory of the Concordat on Openness on Animal Research in the UK. This Concordat recognises the need to provide the public with transparent and accurate information about the role played by animals in scientific discovery, and the contribution of animal research towards new medical treatments and beyond.
In line with this, the BNA strongly endorses the principles of the 3Rs where every effort must be made to:
replace the use of live animals by using methods which avoid or replace animals with alternative techniques
reduce the number of animals used in the research to the minimum required for meaningful results
refine procedures used so that the degree of suffering is kept to the minimum and animal welfare is improved, such as provision of housing which allows expression of natural behaviour
The BNA believes that access to, and dissemination of, information about techniques used in fundamental and clinical research is essential to allow everyone to be aware of the reasons why animals are used, and to make informed choices related to the role of animals in neuroscience research.
April 2017
Due for revision: April 2018
Guiding Principles for Behavioural Laboratory Animal Science, Edition One: November 2013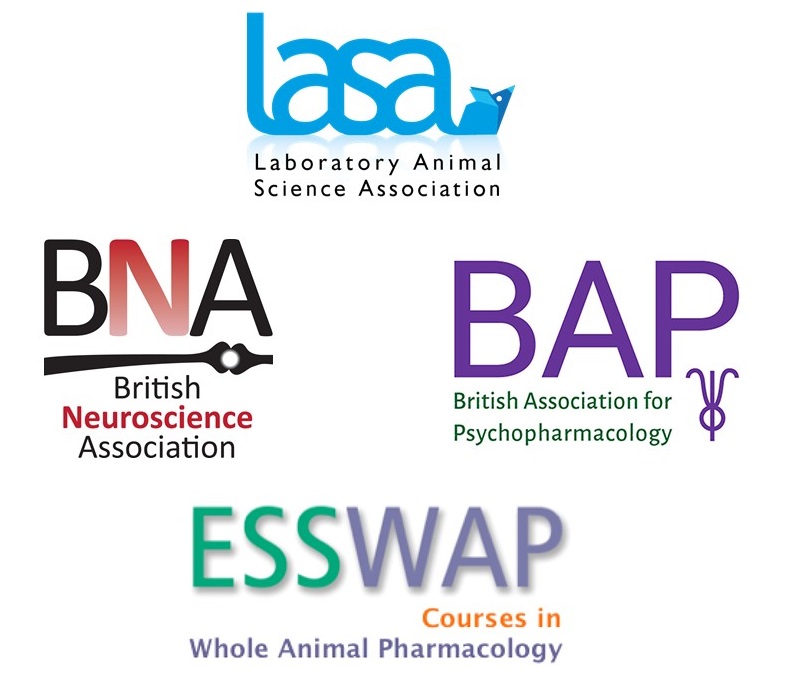 A collaboration between LASA (Laboratory Animal Science Association), BAP (British Association for Psychopharmacology), BNA (British Neuroscience Association) and the ESSWAP Foundation (European Courses in Whole Animal Pharmacology).
These Guidelines are designed to help with the process of making informed decisions about the best way to carry out studies of animal behaviour in biomedical experiments. Although the topics concentrate on laboratory research, some apply to ethological studies in the natural environment as well. Even investigators who need to comply with regulatory requirements (and so cannot modify either the choice of procedure or the design of their studies) need to be aware of the principles described in these Guidelines.
Download the Guidelines at the following link
For regularly updated news on Animal Research, please see the following resources:
European Animal Research Association
Refund policy
Please see information about being refunded for payments made to the BNA at our refund policy page.