Our Scholars
Please click here for full information about the BNA Scholars programme.
2022 Cohort
Cal Shearer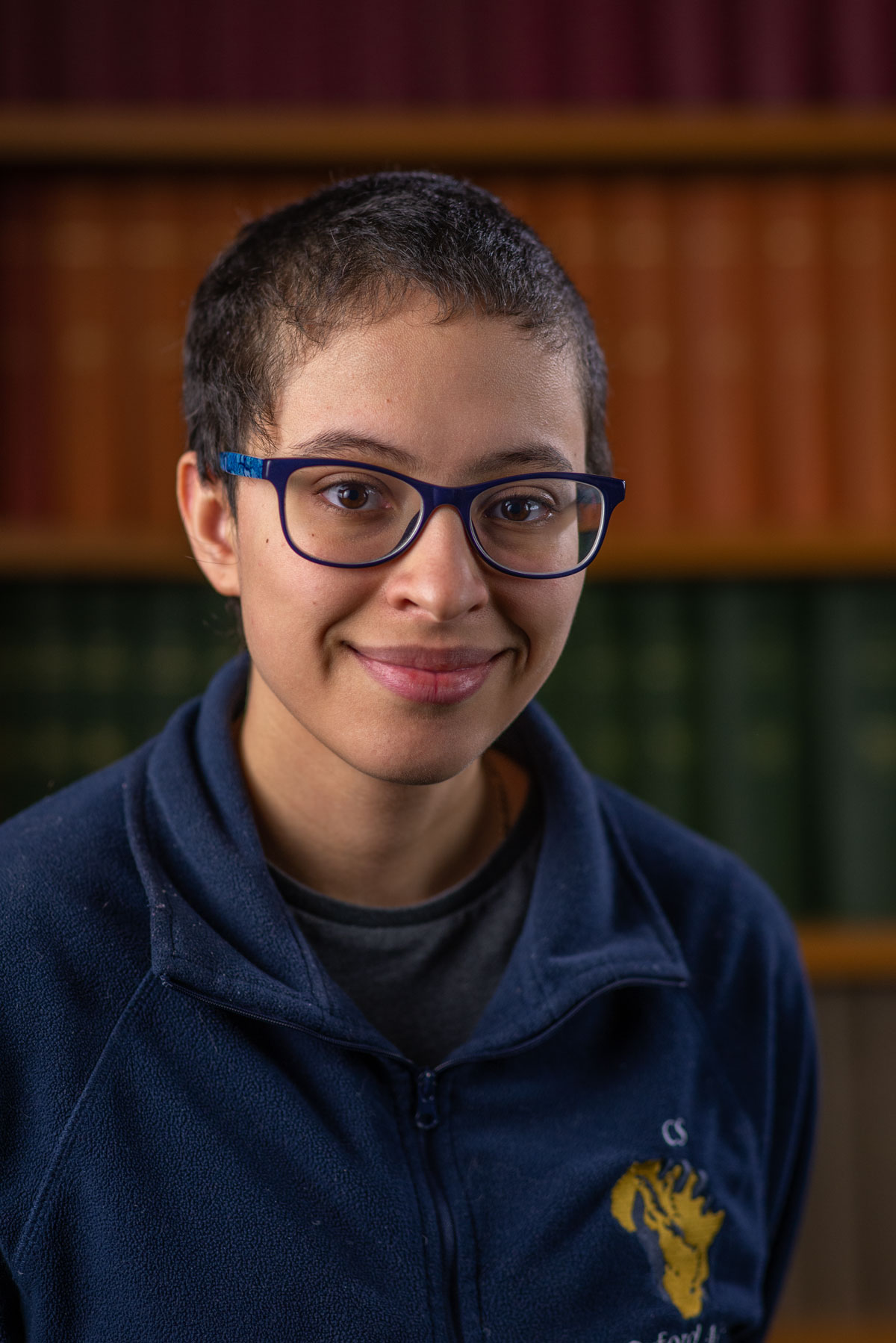 Cal completed their BA in Psychology and Linguistics at the University of Oxford where they used electroencephalography to investigate the neural signatures of flexible categorisation in humans. During this time, Cal was also awarded a Wellcome Trust Biomedical Vacation Scholarship to study the interactions between working memory and attention.
Cal was then accepted onto the 1+3 MSc and DPhil in Neuroscience Programme, funded by the Department of Experimental Psychology at the University of Oxford. During their MSc, Cal worked on modelling the geometry of neural network representations formed during a multi-context categorisation task. For their second project, they investigated hippocampal-cortical interactions during inference using a combination of multichannel extracellular recordings and calcium imaging.
Cal is now working towards their DPhil, continuing work on this area, and combining it with behavioural analyses of human behaviour. This project is co-supervised by Professor Jill O'Reilly, Department of Experimental Psychology, and Professor David Dupret and Dr Helen Barron in the MRC Brain Network Dynamics Unit at the University of Oxford.
---
Gargi Mandal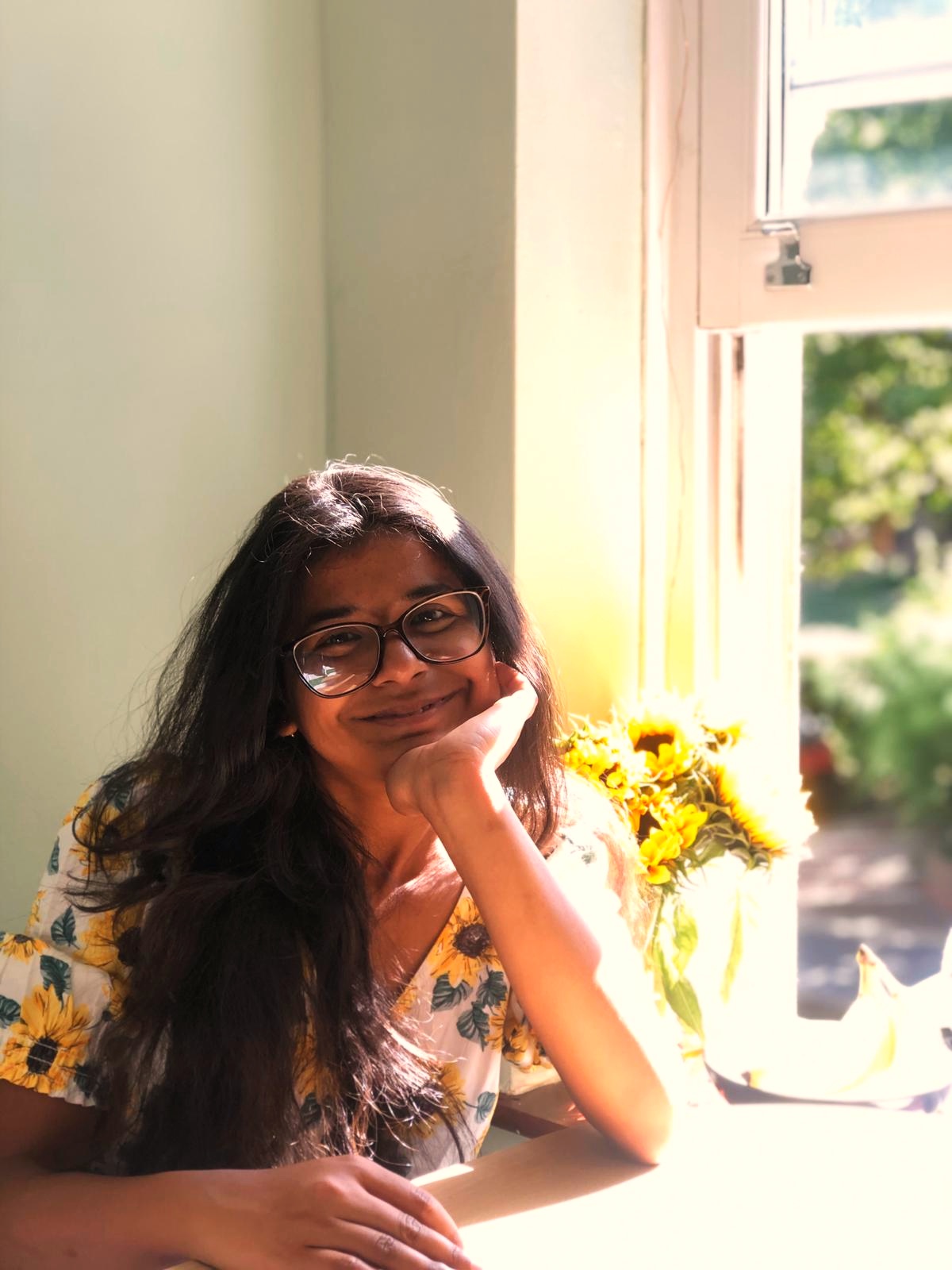 Gargi is a research assistant the Stress, Psychiatry and Immunology lab at King's College London, where she studies how polyunsaturated fatty acids and inflammatory mediators interact in affective disorders. Her current study involves understanding the role of omega-3-derieved endocannabinoids on neurogenesis and cell apoptosis. Gargi completed her undergraduate degree in Biomedical Science at King's College London in 2021, during which she contributed to numerous research projects. She presented the findings of her thesis on interleukin-4 and depression at the British Association of Psychopharmacology Summer Meeting 2021 and is eager to attend seminars and conferences.
Away from academia, she is involved with the online blog team, Inspire the Mind, to produce high quality and accurate blogs on different psychiatric and neurological conditions, which appeal to a wide audience. She has also been a scholar for the King's Civic Leadership Academy, through which she contributed to a grassroot charity, and this academy helped her better understand about public policy creation. She is passionate about developing better treatment strategies for psychiatric conditions, scientific outreach, and changing the public policy landscape regarding mental health support.
---
IfeOluwa Taiwo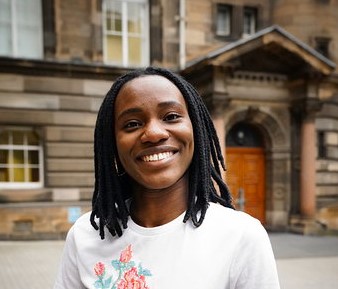 IfeOluwa completed her undergraduate degree in Neuroscience at the University of Edinburgh. While studying at the University of Edinburgh, she contributed to ongoing research in characterising potential genes involved in ciliary motility in a Drosophila model at the Jarman Lab, and also developed a keen interest for statistical modelling and research reproducibility.
Ife has received an offer to study Brain Sciences MRes at the University College of London. She intends to pursue further work experience in data science and computational neuroscience. Ife is passionate about early outreach and is thrilled to be a part of this year's BNA scholars cohort.
---
Iqra Arshad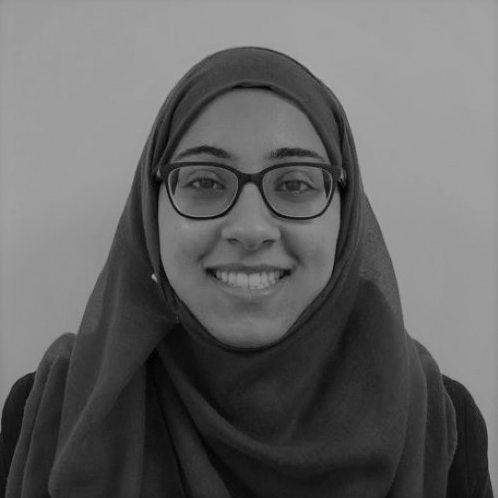 Iqra Arshad is a second-year PhD student based at Royal Holloway, University of London (RHUL). Supervised by Prof Narender Ramnani (RHUL) and Dr Elisa Ferre (Birkbeck, University of London), her PhD explores how information from the vestibular system is processed in the human and non-human primate brain, and she is also interested in the contributions of the vestibular system to human behaviour and cognition. Methods used to explore this area range from behavioural psychophysics to computational approaches and functional-MRI. She holds it personally important to lead efforts that promote and increase the representation of people from Black and Global Majority (BGM) backgrounds.
---
Iman Muktar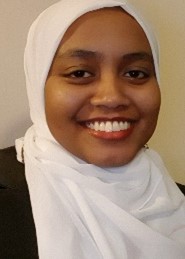 Iman is curently in her 4th year of MBiol at Durham University. After developing her molecular biology skills through a summer studentship in 2021, she was able to later develop immunohistochemistry protocol for bumblebee brains as part of her MBiol project within the same laboratory group. Iman's work focuses on comparing the antennal lobe glomeruli—an olfactory organ that processes odours and conspecific pheromones—across bumblebee species. She has especially enjoyed the problem solving and autonomy the project provides, and as a BNA scholar is keen to explore further opportunities.
---
Haady Brendan Hajar

Brendan is a 4th year Neuroscience MSci student at the University of Manchester. Under the supervision of Dr John Gigg, he is currently investigating pattern separation deficits in the 3xTg mouse model of Alzheimer's disease, and whether these deficits are correlated to reduced granule cell neurogenesis in the dentate gyrus. He is also investigating social interaction deficits in young and old 3xTgAD mice.
Brendan's primary research interest is the pathological role and therapeutic potential of neuroinflammation in injury and disease. He intends to pursue a PhD that allows him to learn essential neuroimmunology research techniques, whilst reinforcing my pre-existing skills in rodent behavioural research.
---
Naana Owusu-Amoah

Naana is a research technician at the University of Nottingham, researching the role of corticostriatal circuitry and its dopamine innervation in the inhibitory modulation of associative learning. She obtained her MSc in Neuroscience at the University of Nottingham in 2021. As part of her Master's, she did a yearlong placement at the Queensland Brain Institute studying mild traumatic brain injury and functional recovery using fMRI, DTI and T2 structural imaging. Naana's research interests include the neurobiology of addiction and trauma, as well as psychiatric disorders such as bipolar disorder and anxiety. She is generally passionate about behavioural neuroscience. As a BNA Scholar, Naana is very excited about the opportunity to inspire more people from underrepresented demographics to pursue a career in neuroscience.
2021 Cohort
Aisha Islam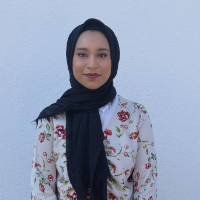 Aisha is a final year PhD student at Newcastle University researching age-related processes within the brain and muscle during walking and whether this can be discerned from Parkinson's disease (PD) to ultimately improve the health of the ageing population. Her first publication was a systematic review exploring muscle activity during walking in individuals with PD in Nature PD. Aisha is interested in science communication and has worked as a Sub Editor and writer for the BNA Bulletin and Bright Brains Newsletter, published blogs for her research team 'Brain and Movement' and Newcastle University EDI, as well as leading Neuroscience public engagement events at the National Media Museum and the Great Yorkshire Show. Her research has also been featured in British Science Week 2021 STEM outreach packs and by the Brilliant Club on International Women's Day.
Tying in with her position as a BNA Scholar, Aisha is particularly interested in addressing public health and socioeconomic inequalities and keen to explore how this can be applied to the teaching and conductance of neuroscientific research. For the BNA Festival 2021, Aisha was an invited panellist to 'Steps towards decolonising teaching and learning in neuroscience' and is working on incorporating this at a national level with the BNA. She proposed ideas to enhance the current narrative of advancements within neuroscience in the UK by acknowledging present and historically significant contributions from researchers in geographical locations beyond the West. Aisha is also a member of the Newcastle University EDI network and North of England Activities and Training charity to promote the skill development of marginalised, underserved groups through educational, physical and ecotherapy programmes. Additionally, she is interested in developing strategies to overcome research progression barriers regarding race and gender. During her PhD, Aisha worked with The Brilliant Club to develop university styled courses based on her research to encourage students from disadvantaged backgrounds to pursue higher education.
---
Ethlyn (Evie) Lloyd-Morris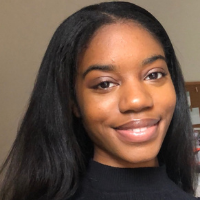 I am currently a first-year student on the Medical Research Council's MRes-PhD programme at King's College London. Prior to this, I obtained a BA in Experimental Psychology from the University of Oxford and an MSc in Neuroscience from King's College London. I also spent nearly 2 years working as a Research Assistant at the Oxford Drug Discovery Institute. I have spent my MRes year completing three rotation projects and will choose one project to continue as a full PhD. My first rotation studied antipsychotic transport across the blood-brain barrier of the ageing brain, my second project investigated neuronal migration disorders using human tissue models, and my final rotation is studying the role of mitochondrial transport on synaptic integrity during ageing. I enjoy modelling the cellular and molecular underpinnings of brain dysfunction and I hope to develop this passion during my PhD. I am delighted to be a part of this cohort of scholars and am incredibly excited to get more involved with the British Neuroscience Association through this scholarship.
---
Margret (Maggie) Kadembo
Margret is currently a master's by research student at the University of Bristol studying the effects of a new ketamine derivative on the N-methyl D-aspartate (NMDA) receptor. Margret completed her undergraduate studies at the University of Bristol in 2020. She is the recipient of the Opportunity Bristol Scholarship programme which has funded her master's degree research. Furthermore, she is currently working as an on-campus processing operative to assist the students and staff with COVID-19 testing. In addition to her master's degree, she has been active as a Widening participation tutor which aims to make higher education accessible to students from widening participation backgrounds.
As a recipient of the BNA Scholar title, Margret has participated in the BNA festival of Neuroscience 2021 and presented a pre-registration poster based on her master's degree research. For the future, Margret hopes to have a role in making Science accessible to all people regardless of background. Margret is passionate about raising awareness of Neuroscience research, particularly across the African continent.
---
Oluwaseyi (Seyi) Jesusanmi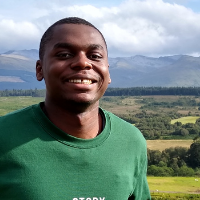 Oluwaseyi (also known as Seyi) is a neuroscience integrated masters student at the University of Dundee. He will be starting a PhD at the University of Sussex in September 2021. His family is from Nigeria, he was born and raised in the North of England and has always had a deep interest in science, technology and animals. His current research is focused around using machine learning and artificial neural networks to automate experimental processes in behavioural neuroscience; the aim being to make experiments less time-consuming and more reproducible. He is most passionate about research into the brain's neuronal representation of the environment and hopes to investigate related topics during his PhD. Seyi has a range of interests including sensory perception/ecology, machine learning, animal behaviour, computational modelling and game/physics engine rendering. Something he greatly enjoys about neuroscience is the interaction between various disciplines and how they can come together to answer important neuroscientific questions. In the future he hopes to gain varied local and international connections, as he finds learning about other people and cultures very inspiring in research.
---
Rana Fetit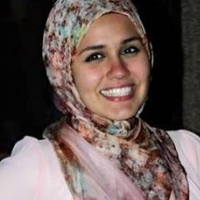 Rana Fetit is a final year PhD Student in the Wellcome Trust Translational Neuroscience programme at the University of Edinburgh. Her research work investigates the how large genetic deletions contribute to neurodevelopmental disorders, such as Autism Spectrum Disorders. She uses cerebral organoids as a tool to recapitulate and study the early stages of brain development. Her publications include case studies on patients diagnosed with such deletion syndromes, work with patient-derived induced pluripotent stem cells (iPSCs) and a review on the potential of cerebral organoids to model human brain development.
As part of her PhD programme, Rana also took part in pre-arranged NHS clinic visits to hospitals and psychiatric wards to gain a better understanding of conditions and disorders. Based on these visits, she has produced a series of artwork which were exhibited in the Brain Awareness week: Mad Hatter Grey Matter Festival, 2018 and Fusion: Art-neuroscience show and tell at the university of Edinburgh. In addition to her College of Medicine & Veterinary Medicine Neuroscience studentship, Rana has also received the Edinburgh Global Research Scholarship awarded to overseas PhD students covering differences between EU and international tuition fees.
---
Rayyan Zafar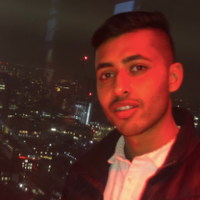 Rayyan is currently undertaking his Ph.D. at Imperial College after being awarded the Medical Research Council Doctoral Training 3.5 year fellowship (MRC DTP).
As a member of the Centre for Psychedelic Research and Neuropsychopharmacology group, he is working to complete a series of multimodal neuroimaging investigations in addicted populations;
- Exploring mesolimbic reward system deficits in Gambling Disorder as assessed with Functional Magnetic resonance Imaging (fMRI)
- Investigating the role of the dopamine D3 receptor in alcohol addiction with a pharmacological intervention using D3 receptor antagonism as assessed with PET and MRI
- Investigating the potential of psychchedelic serotonergic agonists in the treatment of addiction
Rayyan also works as an Honorary Research Assistant for Drug Science (formally the Independent Scientific Committee on Drugs) where he publishes scientific reports as a member of the Medical Cannabis Working Group and the Medical Psychedelic working group.
---
Tamara Tasnim Wahid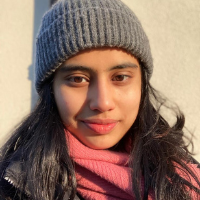 Tamara Tasnim Wahid is a final year Neuroscience student at Aston University. She has assisted Traumatic Brain Injury, Paediatric Epilepsy and Parkinson's Disease Research at the Aston Institute of Health and Neurodevelopment. Tamara is an early career researcher with interest in neurological disease and medical neuroscience. She is an incoming PhD student at Aston Medical School and will be looking at the impact of electromagnetic fields, such as 5G and 6G, on neuronal health. Away from the lab, Tamara enjoys baking, wildlife gardening and playing games with her 4-year-old niece and 6-year-old nephew.
---
Supporters of the BNA Scholars programme
The BNA Scholars programme is proudly supported by our eight Founding Supporters: Bristol Neuroscience (University of Bristol), COMPASS Pathways, DeepMind, Gatsby Foundation, Guarantors of Brain, International Brain Research Organization (IBRO), MSD and the UK Dementia Research Institute (UK DRI), as well as new supporters HelloBio. We are incredibly grateful for their cohesive commitment to the BNA Scholars programme and associated EDI activities.
Visit our awards and prizes page to find out more about the BNA Scholars programme.