Our history
Our origins stretch back to the 60s, when informal pub meetings were formalised into what was first called the Brain Research Association. Our members, past and present, include world-leading scientists making major discoveries in neuroscience.
In the 1960s, a new type of interdisciplinary science gained an official name: neuroscience.
Neuroscience first saw the day of light under the name of the 'Neurosciences Research Program' or NRP. Founded in 1962, the NRP went on to become the American Society for Neuroscience.
In Britain, meanwhile, the first organisation that could lay claim to being dedicated to neuroscience was the predecessor of the British Neuroscience Association; the Brain Research Association (BRA) formally founded in London in 1968. The BRA shared the ethos of the American NRP, namely to promote multidisciplinarity and collaboration across the brain sciences.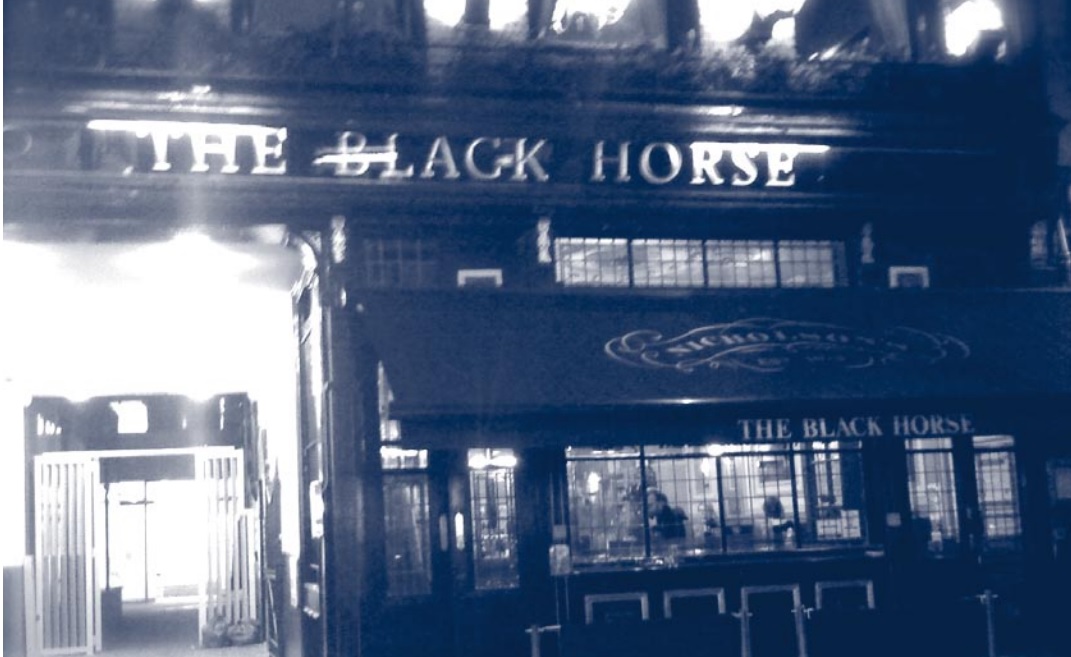 Yet the BRA came from very humble beginnings. It started as an eclectic group of like-minded scientists – not yet neuroscientists – who would gather at the Black Horse pub in Rathbone Place, London, to discuss topics that cut across different disciplines in brain science.
During the mid-1960s this 'London Black Horse Group' actively promoted neuroscience in the UK, organizing conferences and workshops, acting as a lobby group, promoting new courses, degrees, centres and chairs in the neurosciences and gradually engaging in the ethical and social implications emerging from this new field of research.
It wasn't until 1996 that BRA became the British Neuroscience Association. The linguistic mutation from 'brain' to 'neuroscience' is an illuminating moment in the history of the BNA (and brain research more broadly) for it reflects the rise of neuroscience in both scientific and popular imaginations.
(Extract from the 2012 BNA Bulletin article, The Legend of the Black Horse, by Joelle M. Abi-Rached, Anne Cooke and Steven Rose)
Past Trustees
BNA Trustees 2014 - present
Year
President
Secretary
Treasurer
Non-Executive Directors
2015-2016
John Aggleton
Emil Toescu
Attila Sik

Alan Palmer
Manfred Berners
Kevin Cox

2014-2015
Russell Foster
Bruno Frenguelli
Attila Sik

Alan Palmer
Manfred Berners
Kevin Cox
BNA Trustees 1968 - 2014
| | | | |
| --- | --- | --- | --- |
| Year | President (Chair 1968-1997) | Secretary | Treasurer |
| 2013-2014 | Russell Foster | Bruno Frenguelli | Duncan Banks |
| 2012-2013 | David Nutt | Bruno Frenguelli | Duncan Banks |
| 2011-2012 | David Nutt | Bruno Frenguelli | Duncan Banks |
| 2010-2011 | Trevor Robbins | Bruno Frenguelli | Duncan Banks |
| 2009-2010 | Trevor Robbins | Colin Ingram | Duncan Banks |
| 2008-2009 | Graham Collingridge | Colin Ingram | Stefan Przyborski |
| 2007-2008 | Graham Collingridge | Colin Ingram | Stefan Przyborski |
| 2006-2007 | Richard Frackowiak | Debbie Dewar | Stefan Przyborski |
| 2005-2006 | Richard Frackowiak | Debbie Dewar | Colin Ingram |
| 2004-2005 | Richard Frackowiak | Debbie Dewar | Colin Ingram |
| 2003-2004 | Nancy Rothwell | Raj Kalaria | Ian Varndell |
| 2002-2003 | Nancy Rothwell | Raj Kalaria | Ian Varndell |
| 2001-2002 | Nancy Rothwell | Raj Kalaria | Ian Varndell |
| 2000-2001 | Nancy Rothwell | Raj Kalaria | Ian Varndell |
| 1999-2000 | Colin Blakemore | Paul Bolam | Lindy Holden-Dye |
| 1998-1999 | Colin Blakemore | Paul Bolam | Lindy Holden-Dye |
| 1997-1998 | Colin Blakemore | Paul Bolam | Lindy Holden-Dye |
| 1996-1997 | Susan Iversen | Paul Bolam | Philip Bradley |
| 1995-1996 | Susan Iversen | Mike Stewart | Philip Bradley |
| 1994-1995 | Susan Iversen | Mike Stewart | Philip Bradley |
| 1993-1994 | Richard Morris | Mike Stewart | Philip Bradley |
| 1992-1993 | Richard Morris | Mike Stewart | Philip Bradley |
| 1991-1992 | Richard Morris | Ian Kilpatrick | Philip Bradley |
| 1990-1991 | Richard Morris | Ian Kilpatrick | John Garthwaite |
| 1989-1990 | John Kelly | Peter Roberts | John Garthwaite |
| 1987-1989 | John Kelly | Peter Roberts | Steve Logan |
| 1986-1987 | John Kelly | Peter Roberts | Ray Hill |
| 1985-1986 | John O'Keefe | Vicky Sterling | Ray Hill |
| 1984-1985 | John O'Keefe | Vicky Sterling | Ray Hill |
| 1983-1984 | John O'Keefe | Vicky Sterling | Ray Hill |
| 1982-1983 | Adam Sillito | Vicky Sterling | Ray Hill |
| 1981-1982 | Adam Sillito | Vicky Sterling | Paul Lewis |
| 1979-1981 | John Wolstencroft | John O'Keefe | Paul Lewis |
| 1978-1979 | John Wolstencroft | John O'Keefe | Sandra File |
| 1977-1978 | Geof Einon | John O'Keefe | Sandra File |
| 1976-1977 | Horace Barlow | Geof Einon | Sandra File |
| 1974-1976 | Horace Barlow | Geof Einon | John Wolstencroft |
| 1973-1974 | Pat Wall | Chris Evans | John Wolstencroft |
| 1968-1973 | Pat Wall | Chris Evans | John Dobbing |
Prize winners
BNA Awards for Advancing Neuroscience Prize Winners
Year
Public Engagement of Neuroscience
Outstanding Contribution to Neuroscience
2016
Dr Emma Robinson
University of Bristol. A full time neuroscientist who is also highly active in carrying out public engagement, and in facilitating other people to do so via the Bristol Neuroscience Festival.
Professor David Ogden
Université Paris Descartes
Public Understanding of Neuroscience
2015

Professor Mark Lythgoe
University College London. TV and radio presenter, director of Cheltenham Science Festival.

Professor Angela Vincent
MBBS (Hon PhD Bergen) FRCPath FMedSci FRD, University of Oxford
2014
Science Media Centre
Fiona Fox, Chief Executive and Dr Edward Sykes, Senior Press Manager and Head of Mental Health & Neuroscience.
Professor Dame Kay Davies
CBE, DBE, F.MedSci., FRS. University of Oxford
2013
Dr Jane Haley
Edinburgh Neuroscience Coordinator
University of Edinburgh
Professor Uta Frith
Professor of Cognitive Development
UCL Institute of Neuroscience
2012
Claudia Hammond
British author, occasional TV presenter, and frequent radio presenter with the BBC World Service and BBC Radio 4
Professor Steven Rose
Emeritus Professor of Biology, Open University. Emeritus Professor of Phsick, Gresham College London. Visiting Professor, University College London.
2011
Oliver Sacks MD FRCP
Neurologist and Author
Columbia University, New York
Sir Gabriel Horn FRS FRCP
Emeritus Professor of Zoology
University of Cambridge
2010
Ben Goldacre
Medical doctor, author and blogger
Not awarded
2009
Mary Baker MBE
FRS Professor Geoffrey Burnstock FRS
2008
Sir Terry Pratchett
FRS Professor Chris Frith FRS
2007
Lord (David) Sainsbury of Turville
Professor John O'Keefe FRS
2006
Michael Robins
Professor Horace Barlow FRS
2005
Dr Mark Matfield

Professor Richard Gregory FRS

2004
European DANA Alliance for the Brain (EDAB)
Professor Geoffrey Raisman FRS
2003
Lord (Jack) Ashley of Stoke
Dr Tim Bliss
2002
Marjorie Wallace (SANE)
Professor Richard Morris FRS FRSE
2001
Lord (Brian) Rix of Hornsea (MENCAP)
Professor Colin Blakemore FRS
2000
Andrew Blake
Professor Patrick Wall FRS
First recipient of the Outstanding Contribution to British Neuroscience Award
1999
Julia Somerville
First recipient of the BNA Public Service Award
Not instituted
BNA Undergraduate and Postgraduate Prize Winners
Year
Undergraduate Winner
Postgraduate Winner
2015

Veselina Petrova
(University of Cambridge)

Kathryn Mills
(University College London)

2014

Lauren Byrne
(University of Edinburgh)

Linda Katona
(University of Oxford)

2013

Elina Jacobs
(University of Edinburgh)

Rumana Chowdhury
(University College London)

2012

Lewis Hou
(University of Edinburgh)

Dr Florence Rose Fricker
(King's College London)

2011

Kate Clark
(University of Central Lancashire)

Special Commendation to Joseph Norris
(King's College London)

Dr Christian Münch
(LMB, University of Cambridge)

2010

Owen Thomas
(University of Birmingham)

Special Commendation to Sally Harris
(University of Bristol)

Dr Stephanie Burnett
(University College London)

2009
Not awarded
Not awarded
2008

Phillip Goldrich
(University of Leeds)

Dr Lara Menzies
(University of Cambridge)

2007

Richard Hickman
(University of Birmingham)

Dr Rosamund Langston
(University of Edinburgh)

2006

Sophie Buglass
(University of Leeds)

Dr Karen Luyt
(University of Bristol)

2005

Joint winners:

Luxmi Fatimathas
(University College London)

and Matthew Martin
(University of Bradford)

Dr Felipe Court
(University of Edinburgh)
Archive
Read more about the origins of the BNA in the following articles:
5O years of neuroscience, by Steven Rose
The Lancet, Volume 385, Issue 9968, 14–20 February 2015, Pages 598–599
DOI: 10.1016/S0140-6736(15)60224-0
From brain to neuro: the Brain Research Association and the making of British neuroscience 1965–1996, by JM Abi-Rached
J Hist Neurosci, 21 (2012), pp. 189–213
DOI: 10.1080/0964704X.2011.552413