Our history
Our origins stretch back to the 60s, when informal pub meetings were formalised into what was first called the Brain Research Association. Our members, past and present, include world-leading scientists making major discoveries in neuroscience.
Our origins
In the 1960s, a new type of interdisciplinary science gained an official name: neuroscience.
Neuroscience first saw the day of light under the name of the 'Neurosciences Research Program' or NRP. Founded in 1962, the NRP went on to become the American Society for Neuroscience.
In Britain, meanwhile, the first organisation that could lay claim to being dedicated to neuroscience was the predecessor of the British Neuroscience Association; the Brain Research Association (BRA) formally founded in London in 1968. The BRA shared the ethos of the American NRP, namely to promote multidisciplinarity and collaboration across the brain sciences.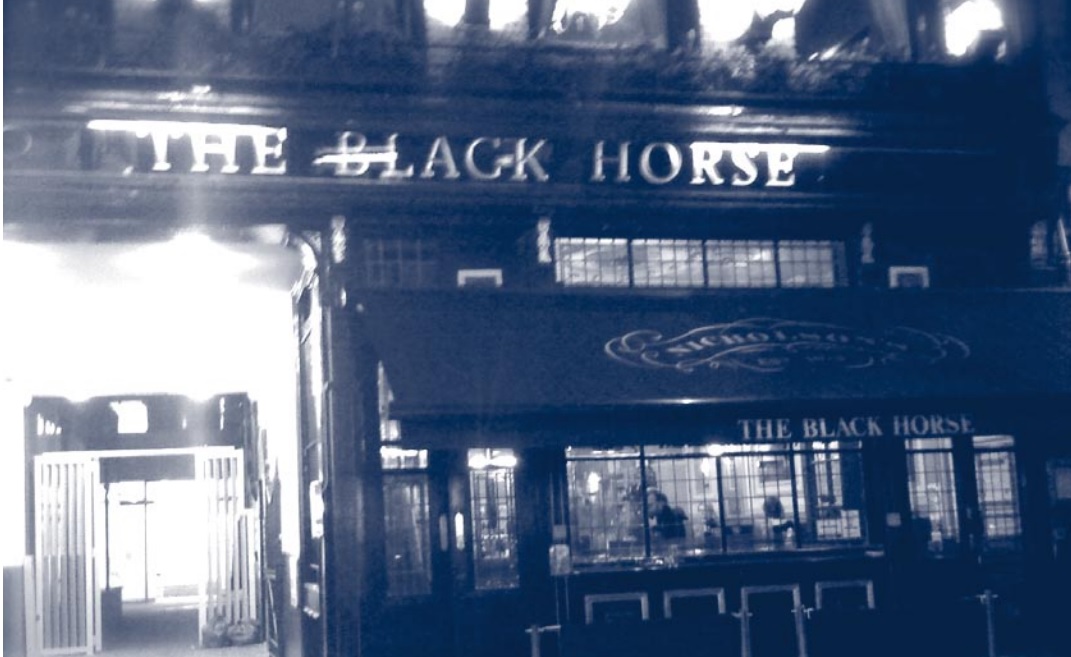 Yet the BRA came from very humble beginnings.
It started as an eclectic group of like-minded scientists – not yet neuroscientists – who would gather at the Black Horse pub in Rathbone Place, London, to discuss topics that cut across different disciplines in brain science. This "brain discussion group," sometimes also called the London Neurobiology Discussion Group, was initiated by four scientists: Steven Rose, John Lagnado, John Dobbing, and Robert Balázs.
From the mid-1960s the BRA promoted neuroscience in the UK, organizing conferences and workshops, acting as a lobby group, promoting new courses, degrees, centres and chairs in the neurosciences and gradually engaging in the ethical and social implications emerging from this new field of research.
The first BRA committee, elected in 1968 by postal vote, comprised eight members from different regions of the UK: John B. Cavanagh, Barry A. Cross, John Dobbing, Chris Evans, Edward George Gray, Pat Wall, Ian C. Whitefield, and Oliver L. Zangwill. Derek Richter and Donald MacKay (see The origins of the British Neuroscience Association by Edward Reynolds (2017)). UK representatives on the Central Council of the International Brain Research Organization, should also be acknowledged for their role in formalising the BRA as the first national neuroscience association in the UK.
It wasn't until 1996 that BRA became the British Neuroscience Association. The linguistic mutation from 'brain' to 'neuroscience' is an illuminating moment in the history of the BNA (and brain research more broadly) for it reflects the rise of neuroscience in both scientific and popular imaginations.
(Above text based on article in the 2012 BNA Bulletin, The Legend of the Black Horse, by Joelle M. Abi-Rached, Anne Cooke and Steven Rose)
See further information about the early years of the BNA in the Archive, below.
Papers and articles
The origins of the BNA lie in the 1960s, when neuroscience first emerged as a disclipine in its own right. The exact nature and series of events that led to (what was then) to the Brain Research Association are a subject of some discussion, as becomes clear by reading the articles below.
The Legend of the Black Horse, by Joelle M. Abi-Rached, Anne Cooke and Steven Rose
British Neuroscience Association Bulletin, 63 pp 20-21 (2011)
The Legend of the Black Horse (revisited) by Robert Balazs & Edward H. Reynolds
British Neuroscience Association Bulletin, 70 p28 (2014)
Reply to the Legend of the Black Horse (revisited) by Abi-Rached, JM, SPR Rose, and J Lagnado
British Neuroscience Association Bulletin, 70 p29 (2014)
From brain to neuro: the Brain Research Association and the making of British neuroscience 1965–1996, by JM Abi-Rached
J Hist Neurosci, 21 (2012), pp. 189–213
DOI: 10.1080/0964704X.2011.552413
Letter to the Editor and Authors' Response: Reaction to Abi-Rached JM (2012): From Brain to Neuro: The Brain Research Association and the Making of British Neuroscience, 1965–1996. Journal of the History of the Neurosciences 21:189–213) by Robert Balazs & Edward H. Reynolds
J Hist Neurosci, 22 (2013), pp. 199-207
DOI: 10.1080/0964704X.2012.750700
Authors' Response: Of Founding Fathers and History by Joelle M. Abi-Rached & Steven P.R. Rose
J Hist Neurosci, 22 (2013), pp. 208-211
DOI: 10.1080/0964704X.2012.754270
50 years of neuroscience, by Steven Rose
The Lancet, Volume 385, Issue 9968, 14–20 February 2015, Pages 598–599
DOI: 10.1016/S0140-6736(15)60224-0
The origins of the British Neuroscience Association by E. Reynolds
Neuroscience 367, pp. 10–14. (2017)
doi: 10.1016/J.NEUROSCIENCE.2017.09.057
People
BNA Officers and Trustees from 2017 to present
Year
Officers
Trustees
2022-2023

President: Rik Henson

Secretary: Zoe Kourtzi

Treasurer: Trevor Bushell

Catherine Abbott
Mike Ashby
Manfred Berners
Kevin Cox
Annette Dolphin

Alan Palmer
Tara Spires-Jones
Volko Straub
Mark Walton

2021-2022

President: Rik Henson

Secretary: Zoe Kourtzi

Treasurer: Catherine Harmer

Manfred Berners
Kevin Cox
Annette Dolphin
Anthony Isles
Anne Lingford-Hughes
Alan Palmer
Narender Ramnani
Tara Spires-Jones
Volko Straub
2020-2021

President: Rik Henson

Secretary: Zoe Kourtzi

Treasurer: Catherine Harmer

Manfred Berners
Kevin Cox
Annette Dolphin
Anthony Isles
Anne Lingford-Hughes
Alan Palmer
Narender Ramnani
Tara Spires-Jones
Volko Straub
2020-2021

President: Annette Dolphin

Secretary: Zoe Kourtzi

Treasurer: Catherine Harmer

Manfred Berners
Kevin Cox
Annette Dolphin
Anthony Isles
Stafford Lightman
Anne Lingford-Hughes
Alan Palmer
Narender Ramnani
Volko Straub
2019-2020

President: Annette Dolphin

Secretary: Zoe Kourtzi

Treasurer: Catherine Harmer

Manfred Berners
Kevin Cox
Annette Dolphin
Anthony Isles
Stafford Lightman
Anne Lingford-Hughes
Rosamund Langston
Alan Palmer
Narender Ramnani
2018-2019

President: Stafford Lightman

Secretary: Zoe Kourtzi

Treasurer: Catherine Harmer

John Aggleton
Manfred Berners
Kevin Cox
Annette Dolphin
Anthony Isles
Anne Lingford-Hughes
Rosamund Langston
Alan Palmer
Narender Ramnani
2017-2018

President: Stafford Lightman

Secretary: Emil Toescu

Treasurer: Catherine Harmer

John Aggleton
Manfred Berners
Kevin Cox
Annette Dolphin
Anthony Isles

Anne Lingford-Hughes
Rosamund Langston
Alan Palmer
Narender Ramnani
BNA Officers and Trustees 2014 - 2017
Year
President
Secretary
Treasurer
Non-Executive Directors
2016-2017
John Aggleton
Emil Toescu
Attila Sik
Alan Palmer
Manfred Berners
Kevin Cox
2015-2016
John Aggleton
Emil Toescu
Attila Sik

Alan Palmer
Manfred Berners
Kevin Cox

2014-2015
Russell Foster
Bruno Frenguelli
Attila Sik

Alan Palmer
Manfred Berners
Kevin Cox
BNA Officers 1968 - 2014
| | | | |
| --- | --- | --- | --- |
| Year | President (Chair 1968-1997) | Secretary | Treasurer |
| 2013-2014 | Russell Foster | Bruno Frenguelli | Duncan Banks |
| 2012-2013 | David Nutt | Bruno Frenguelli | Duncan Banks |
| 2011-2012 | David Nutt | Bruno Frenguelli | Duncan Banks |
| 2010-2011 | Trevor Robbins | Bruno Frenguelli | Duncan Banks |
| 2009-2010 | Trevor Robbins | Colin Ingram | Duncan Banks |
| 2008-2009 | Graham Collingridge | Colin Ingram | Stefan Przyborski |
| 2007-2008 | Graham Collingridge | Colin Ingram | Stefan Przyborski |
| 2006-2007 | Richard Frackowiak | Debbie Dewar | Stefan Przyborski |
| 2005-2006 | Richard Frackowiak | Debbie Dewar | Colin Ingram |
| 2004-2005 | Richard Frackowiak | Debbie Dewar | Colin Ingram |
| 2003-2004 | Nancy Rothwell | Raj Kalaria | Ian Varndell |
| 2002-2003 | Nancy Rothwell | Raj Kalaria | Ian Varndell |
| 2001-2002 | Nancy Rothwell | Raj Kalaria | Ian Varndell |
| 2000-2001 | Nancy Rothwell | Raj Kalaria | Ian Varndell |
| 1999-2000 | Colin Blakemore | Paul Bolam | Lindy Holden-Dye |
| 1998-1999 | Colin Blakemore | Paul Bolam | Lindy Holden-Dye |
| 1997-1998 | Colin Blakemore | Paul Bolam | Lindy Holden-Dye |
| 1996-1997 | Susan Iversen | Paul Bolam | Philip Bradley |
| 1995-1996 | Susan Iversen | Mike Stewart | Philip Bradley |
| 1994-1995 | Susan Iversen | Mike Stewart | Philip Bradley |
| 1993-1994 | Richard Morris | Mike Stewart | Philip Bradley |
| 1992-1993 | Richard Morris | Mike Stewart | Philip Bradley |
| 1991-1992 | Richard Morris | Ian Kilpatrick | Philip Bradley |
| 1990-1991 | Richard Morris | Ian Kilpatrick | John Garthwaite |
| 1989-1990 | John Kelly | Peter Roberts | John Garthwaite |
| 1987-1989 | John Kelly | Peter Roberts | Steve Logan |
| 1986-1987 | John Kelly | Peter Roberts | Ray Hill |
| 1985-1986 | John O'Keefe | Vicky Sterling | Ray Hill |
| 1984-1985 | John O'Keefe | Vicky Sterling | Ray Hill |
| 1983-1984 | John O'Keefe | Vicky Sterling | Ray Hill |
| 1982-1983 | Adam Sillito | Vicky Sterling | Ray Hill |
| 1981-1982 | Adam Sillito | Vicky Sterling | Paul Lewis |
| 1979-1981 | John Wolstencroft | John O'Keefe | Paul Lewis |
| 1978-1979 | John Wolstencroft | John O'Keefe | Sandra File |
| 1977-1978 | Geof Einon | John O'Keefe | Sandra File |
| 1976-1977 | Horace Barlow | Geof Einon | Sandra File |
| 1974-1976 | Horace Barlow | Geof Einon | John Wolstencroft |
| 1973-1974 | Pat Wall | Chris Evans | John Wolstencroft |
| 1968-1973 | Pat Wall | Chris Evans | John Dobbing |
BNA people
This list includes a range of roles at the BNA, such as but not limited to: Trustees, Patrons, Council, Executive and Committee Members. The dates are listed with first known interaction with the BNA to the last known interaction. (The names and dates may be incomplete, as all information was drawn from letters, BNA bulletins and annual reports, when these were available. If you are aware of any missing or wrong data, please email us at office@bna.org.uk, so we can update it.)
1968 - 1974 Pat Wall
1968 - 1974 Chris Evans
1968 - 1973 John Dobbing
1968 - (?) E.G. Gray
1968 - (?) Barry Cross
1968 - (?) Oliver Zangwill
1968 - (?) John Cavanagh
1968 - (?) Steven Rose
1968 - (?) Edward Gray
1968 - (?) Ian Whitefield
1973 - 1981 John Wolstencroft
1974 - 1977 Horace Barlow
1974 - 1978 Geof Einon
1976 - 1979 Sandra File
1977 - 1991 John O'Keefe
1977 - 1999 Peter Woodhams
1977 - 2000 Bill Wisden
1979 - 1982 Paul Lewis
1981 - 1983 Adam Sillito
1981 - 1994 Vicky Sterling
1982 - 1987 Ray Hill
1986 - 1987 John Kemp
1986 - 1989 Bob Lieberman
1986 - 1989 Steve McMahon
1986 - 1991 V. Hugh Perry
1986 - 1993 John Kelly
1986 - 1990 Peter Roberts
1986 - 1989 Steve Logan
1986 - 1996 John Parnavelas
1986 - 1993 Phillip Winn
1987 - 1988 David Rose
1987 - 1989 Nick Payne
1987 - 1990 Steve Rose
1989 - 1991 John Garthwaite
1989 - 1992 Ian Kilpatrick
1989 - 1991 Lynn Bindman
1989 - 1993 Stephen W. Davies
1989 - 1991 Marianne Fillenz
1989 - 1991 David Sattelle
1989 - 1993 Howard Wheal
1990 - 1991 Rob Clarke
1990 - 1996 Richard Morris
1990 - 1998 Philip Bradley
1990 - 1991 Alan Crossman
1992 - 1995 Gordon Arbuthnott
1992 - 1993 Tony Dickenson
1992 - 1995 Anne Stephenson
1992 - 2010 Mike Stewart
1992 - 2014 Anne King
1993 - 2006 Paul Bolam
1994 - 1996 Steven Hunt
1994 - 1999 Geoff Bennett
1994 - 2008 Yvonne Allen
1994 - 2006 Susan Iversen
1996 - 1997 Steve Butcher
1996 - 1998 Mitch Glickstein
1996 - 2003 Lindy Holden-Dye
1997 - 2000 Mike Joseph
1997 - 1999 Aviva Tolkovsky
1997 - 2003 Colin Blakemore
1997 - 2014 Duncan Banks
1997 - 2009 Helen Hodges
1998 - 2000 Rebecca Jones
1999 - 2002 Gavin Swanson
1999 - 2002 Bob Halliwell
1999 - 20002 Sue Barnett
1999 - 2006 Nancy Rothwell
1999 - 2004 Raj Kalaria
1999 - 2021 Ian Varndell
2000 - 2001 A. Jackie Hunter
2000 - 2003 Richard Ribchester
2000 - 2003 David Tomlinson
2001 - 2002 Ruth McKernan
2001 - 2002 Adam Smith
2001 - 2003 Huseyin Mehmet
2001 - 2010 Colin Ingram
2003 - 2005 Victoria Gill
2003 - 2006 Mike O'Neill
2003 - 2007 Debbie Dewar
2003 - 2009 Judith Pratt
2004 - 2007 Richard Frackowiak
2005 - 2005 Phil Butcher
2006 - 2008 Stefan Przyborski
2006 - 2008 Vincent O'Connor
2006 - 2007 Andrew King
2006 - 2006 Samantha Potts
2006 - 2010 Mike Rigby
2006 - 2022 Narender Ramnani
2007 - 2009 Graham Collingridge
2007 - 2011 Lucy Annett
2007 - 2015 Bruno Frenguelli
2008 - 2014 Elaine Snell
2008 - 2011 Mike Modo
2008 - 2011 Paul Chazot
2008 - 2011 Peter Magill
2008 - 2009 Andreas Wyttenbach
2008 - 2008 Dawn Roberts
2009 - 2011 Trevor Robbins
2009 - present Trevor Bushell
2009 - 2013 Simon Schulz
2010 - 2018 Attila Sik
2011 - 2017 Peter Brophy
2011 - 2011 Hannah Critchlow
2011 - 2011 Arciris Garay-Arevalo
2011 - present Louise Tratt
2011 - 2015 David Nutt
2011 - 2017 Russell Foster
2012 - 2013 John Isaac
2012 - 2014 Jenni Harvey
2012 - 2014 Dimitri Kullmann
2012 - 2017 Irene Tracey
2012 - 2014 Felicity Gavins
2013 - 2017 Gary Gilmour
2013 - 2019 John Aggleton
2013 - 2018 Emil Toescu
2013 - present Alan Palmer
2013 - present Manfred Berners
2013 - present Kevin Cox
2014 - 2014 Cecilia Golborne
2015 - 2020 Stafford Lightman
2015 - 2022 Anthony Isles
2015 - 2020 Rosamund Langston
2015 - 2019 Deborah Castle
2015 - 2019 Mark Ungless
2015 - 2019 Thelma Lovick
2015 - 2017 Joanne Bailey
2015 - 2019 John Jefferys
2015 - 2023 Anne Cooke
2017 - 2022 Catherine Harmer
2017 - present Annette Dolphin
2017 - 2022 Anne Lingford-Hughes
2017 - 2020 Hugh Piggins
2017 - 2020 Elizabeth Coulthard
2017 - 2020 Natalie Doig
2017 - 2018 Alexander Collcutt
2018 - present Zoe Kourtzi
2018 - present Crawford Winlove
2018 - 2020 Georgina Hazell
2018 - present Sophie Sykes-Jerrold
2019 - present Rik Henson
2019 - present Sarah Guthrie
2019 - present Emma Yhnell
2019 - present Alex Campbell
2020 - present Tara Spires-Jones
2020 - present Volko Straub
2020 - present Emma Soopramanien
2020 - present Joseph Clift
2020 - 2021 Hannah Thurgur
2021 - 2022 Akseli Ilmanen
2022 - present Dani Wijesinghe
2022 - present Michael Ashby
2022 - present Catherine Abbott
2022 - present Mark Walton
2022 - 2023 Lamia Sanzana
2022 - 2023 Sophie Grange
2022 - 2023 Rachel Sellick
Previous Award Winners
BNA Award for Outstanding Contribution to Neuroscience
Year
Outstanding Contribution to Neuroscience
2022
Professor Dame Pamela Shaw
Consultant neurologist, and professor of neurology at the University of Sheffield.
2021
Professor Joanna Wardlaw
Chair of Applied Neuroimaging; Head of Neuroimaging Sciences and Edinburgh Imaging; Row Fogo Centre Director, University of Edinburgh
2020
Professor Karen Duff
Associate Director (Professor in Dementia and Neurodegeneration) at the UK Dementia Research Institute at UCL.
2019

Professor Steve McMahon
Sherrington Professor of Physiology at King's College London

2018
Professor Irene Tracey
Head of Department for the Nuffield Department of Clinical Neurosciences & Professor of Anaesthetic Science
Oxford University
2017
Professor Michael Owen
Professor of Psychological Medicine (Psychiatry)
Cardiff University
2016
Professor David Ogden
Université Paris Descartes
2015
Professor Angela Vincent
MBBS (Hon PhD Bergen) FRCPath FMedSci FRD, University of Oxford
2014
Professor Dame Kay Davies
CBE, DBE, F.MedSci., FRS. University of Oxford
2013
Professor Uta Frith
Professor of Cognitive Development
UCL Institute of Neuroscience
2012
Professor Steven Rose
Emeritus Professor of Biology, Open University. Emeritus Professor of Phsick, Gresham College London. Visiting Professor, University College London.
2011
Sir Gabriel Horn FRS FRCP
Emeritus Professor of Zoology
University of Cambridge
2010
Not awarded
2009
FRS Professor Geoffrey Burnstock FRS
2008
FRS Professor Chris Frith FRS
2007
Professor John O'Keefe FRS
2006
Professor Horace Barlow FRS
2005
Professor Richard Gregory FRS
2004
Professor Geoffrey Raisman FRS
2003
Dr Tim Bliss
2002
Professor Richard Morris FRS FRSE
2001
Professor Colin Blakemore FRS
2000
Professor Patrick Wall FRS
First recipient of the Outstanding Contribution to British Neuroscience Award
BNA Award for Public Engagement of Neuroscience
Year
Public Engagement of Neuroscience
2022
Sophie Sanford
Sophie pioneered a new virtual, free STEM conference – Making it Brain - specifically aimed at students aged 16+.
2021
The BrainBus team, MRC Cognition and Brain Sciences Unit, University of Cambridge
BrainBus at MRC Cognition and Brain Sciences Unit provides a pivotal outreach experience to primary school children, exposing them to subjects, careers and role models which they would not otherwise encounter.
2020
Matt Eagles
Matt Eagles has been living with Parkinson's disease (PD) for some 45 years, but has never succumbed and has been using his enormous experience of this brain disease to raise awareness of PD, acting as a tireless patient advocate and a frequent public speaker contributing to charity events, clinical and scientific meetings and conferences.
2019
Dr Dean Burnett
Dean Burnett is a neuroscientist, lecturer, author, blogger, podcaster, pundit, science communicator, comedian and numerous other things, depending on who's asking and what they need.
2018
Dr Emma Yhnell
Cardiff University. Health and Care Research Wales Fellow working in the Neuroscience and Mental Health Research Institute (NMHRI). Fellowship focusing on computerised cognitive training (brain training) for people with Huntington's disease. Dedicated STEM ambassador and role model who was awarded the prestigious Charles Darwin Lecture at the 2018 British Science Festival.
2017
Dr Dervila Glynn
University of Cambridge. Neuroscience coordinator who supports neuroscientists across the institution through activities including conferences and seminars. Significant contributor to BRAINfest public event in 2017.
2016
Dr Emma Robinson
University of Bristol. A full time neuroscientist who is also highly active in carrying out public engagement, and in facilitating other people to do so via the Bristol Neuroscience Festival.
Public Understanding of Neuroscience
2015

Professor Mark Lythgoe
University College London. TV and radio presenter, director of Cheltenham Science Festival.

2014
Science Media Centre
Fiona Fox, Chief Executive and Dr Edward Sykes, Senior Press Manager and Head of Mental Health & Neuroscience.
2013
Dr Jane Haley
Edinburgh Neuroscience Coordinator, University of Edinburgh
2012
Claudia Hammond
British author, occasional TV presenter, and frequent radio presenter with the BBC World Service and BBC Radio 4
2011
Oliver Sacks MD FRCP
Neurologist and Author; Columbia University, New York
2010
Ben Goldacre
Medical doctor, author and blogger
2009
Mary Baker MBE
2008
Sir Terry Pratchett
2007
Lord (David) Sainsbury of Turville
2006
Michael Robins
2005
Dr Mark Matfield
2004
European DANA Alliance for the Brain (EDAB)
2003
Lord (Jack) Ashley of Stoke
2002
Marjorie Wallace (SANE)
2001
Lord (Brian) Rix of Hornsea (MENCAP)
2000
Andrew Blake
1999
Julia Somerville
First recipient of the BNA Public Service Award
BNA Undergraduate and Postgraduate Prizes
Year
Undergraduate Winner
Postgraduate Winner
2022
Catherine Whittle,
Durham University
Andrija Sente,
University of Cambridge
2021
Sioned Williams
(University of Leeds)
Alberto Lazari
(University of Oxford)
2020
Tahnee Mackensen
(University of Edinburgh)
Alexander Bates
(University of Cambridge)
2019

Pia Siegele
(University of Edinburgh)

James Phillips
(University of Cambridge)

2018
Rachel Coney
(University of Leeds)
Delia Fuhrmann
(University College London)
2017
Irene Echeverria Altuna
(University College London)
Gido van de Ven
(University of Oxford)
2016
Jointly awarded to:
Alina Gutoreva (University of Leeds)
Blair Wilson (University of Edinburgh)
Chen Song
(University College London)
2015
Veselina Petrova
(University of Edinburgh)
Kathryn Mills
(University College London)
2014
Lauren Byrne
(University of Edinburgh)
Linda Katona
(University of Oxford)
2013
Elina Jacobs
(University of Edinburgh)
Rumana Chowdhury
(University College London)
2012
Lewis Hou
(University of Edinburgh)
Dr Florence Rose Fricker
(King's College London)
2011
Kate Clark (University of Central Lancashire)
Special Commendation to Joseph Norris (King's College London)
Dr Christian Münch
(LMB, University of Cambridge)
2010
Owen Thomas (University of Birmingham)
Special Commendation to Sally Harris
(University of Bristol)

Dr Stephanie Burnett
(University College London)

2009
Not awarded
Not awarded
2008
Phillip Goldrich
(University of Leeds)
Dr Lara Menzies
(University of Cambridge)
2007
Richard Hickman
(University of Birmingham)
Dr Rosamund Langston
(University of Edinburgh)
2006
Sophie Buglass
(University of Leeds)
Dr Karen Luyt
(University of Bristol)
2005
Jointly awarded to:
Luxmi Fatimathas (University College London)
Matthew Martin (University of Bradford)
Dr Felipe Court
(University of Edinburgh)