Meeting of the Minds 2022
External Event - 29th to 30th Jan 2022
Time: 9am - 5pm
Online Event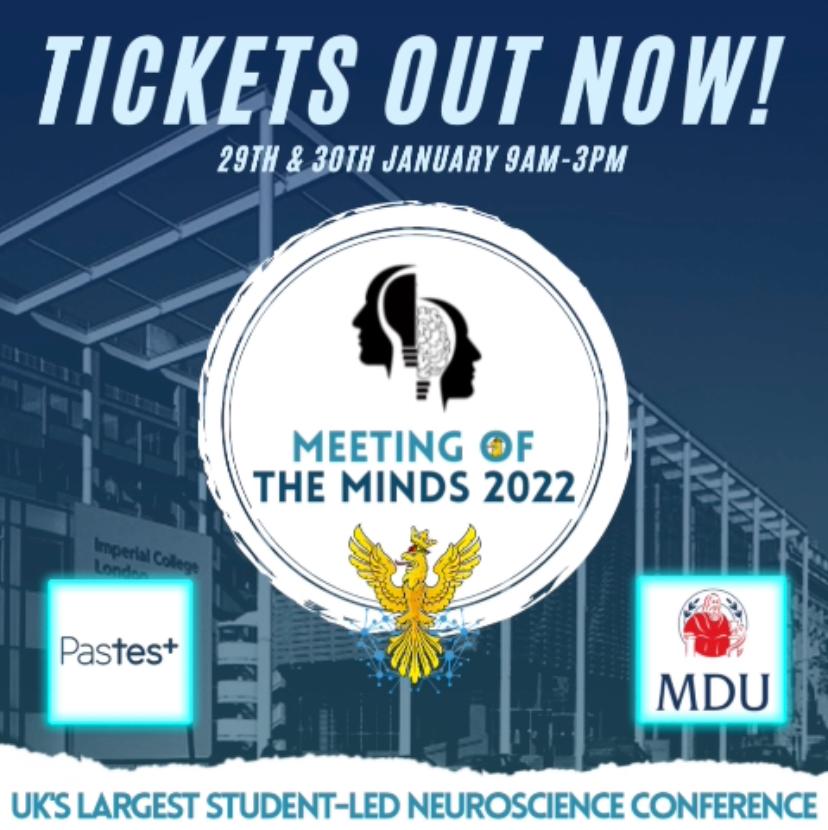 The Imperial College Neuroscience society is hosting their annual Meeting of the Minds conference on the 29th and 30th Jan 2022.
It's the UK's largest university-based neuroscience conference, and it welcomes any student or professional with a passion for neuroscience.
Our spectacular line-up this year includes a live brain dissection by Professor Steve Gentleman and talks by the world-renowned neuroscientist, Professor Karl Friston, and the founder of The Key Clinic, Sarah Warley.
List of speakers:
- Dr Karl Friston
- Ms Sarah Warley
- Dr Chi Udeh Momoh
- Dr Luming Zhou
- Ms Elizabeth Nightingale
Workshop Demonstrators:
- Mr Kevin Tsang
- Prof Steve Gentleman