Meet the candidates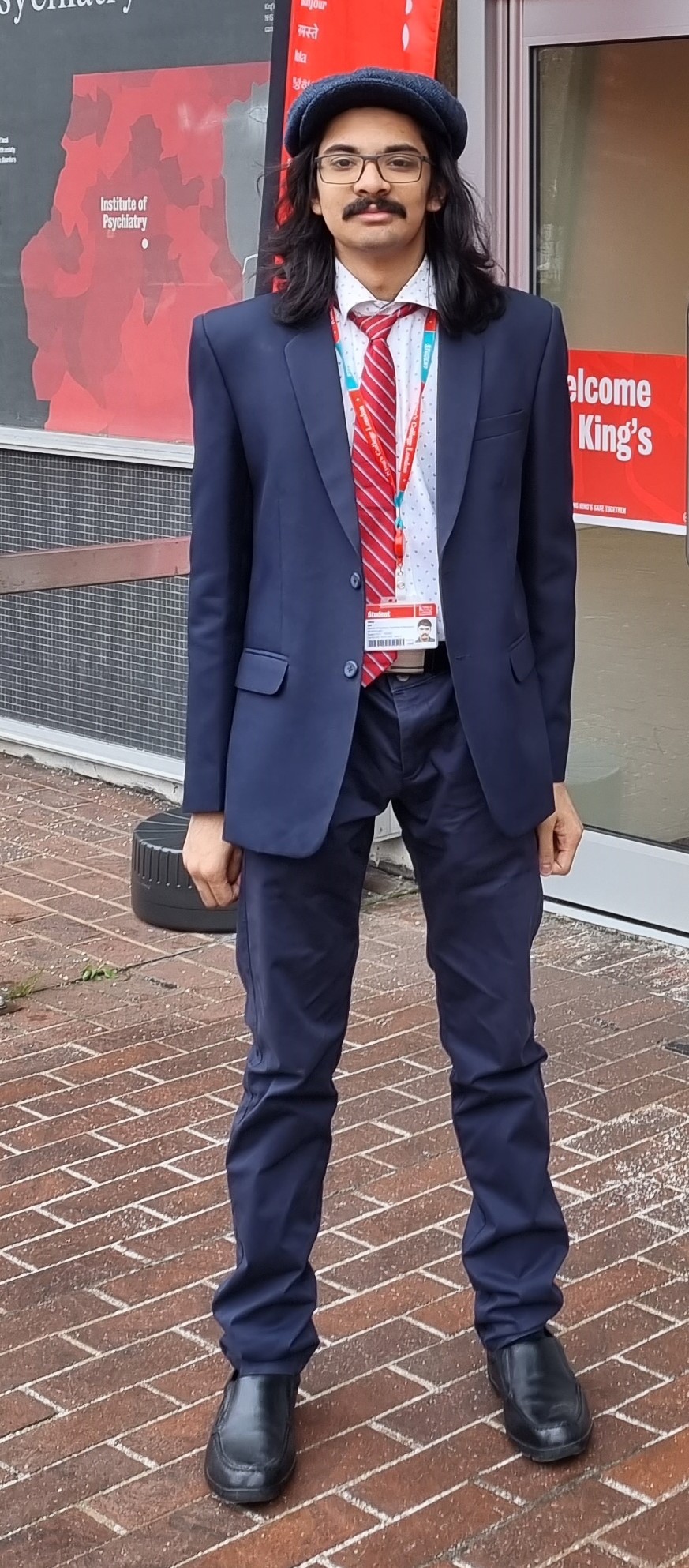 Abhay Krishnan Iyer, Career starter, King's College London
I am an enthusiastic candidate with an interdisciplinary background, specialising in the field of neuroscience. With a proactive personality and a strong interest in understanding the intricate workings of the human mind, I have gained valuable experience in diverse environments through a variety of internships, MSc dissertation and voluntary lab experiences. Hence, I have honed my communication, writing and critical thinking skills in addition to skills in qualitative and neuroimaging data analysis on software like FSL, MATLAB, SPSS, NVivo etc. Additionally, I have also acquired wet lab skills like molecular, immunological, and biochemical assays. My internships at Fortis Hospitals Limited and London Neurodegenerative Diseases Brain Bank helped me gain insights into the SOPs of working in a clinical environment, ethical and regulatory aspects of clinical research and confidentiality of patient information in addition to developing my interactive and technical skills. Outside of my formal coursework, I have been a versatile individual, engaged in various co-curricular and extracurricular activities like science communication, poetry writing and completing online courses.
I am eager to contribute my interdisciplinary expertise to cutting-edge research projects in the fields of psychosis, neuro-oncology, subjective experiences in psychiatric disorders, neuro-philosophy, dissociative disorders, consciousness, psychedelics and/or brain stimulation research.
---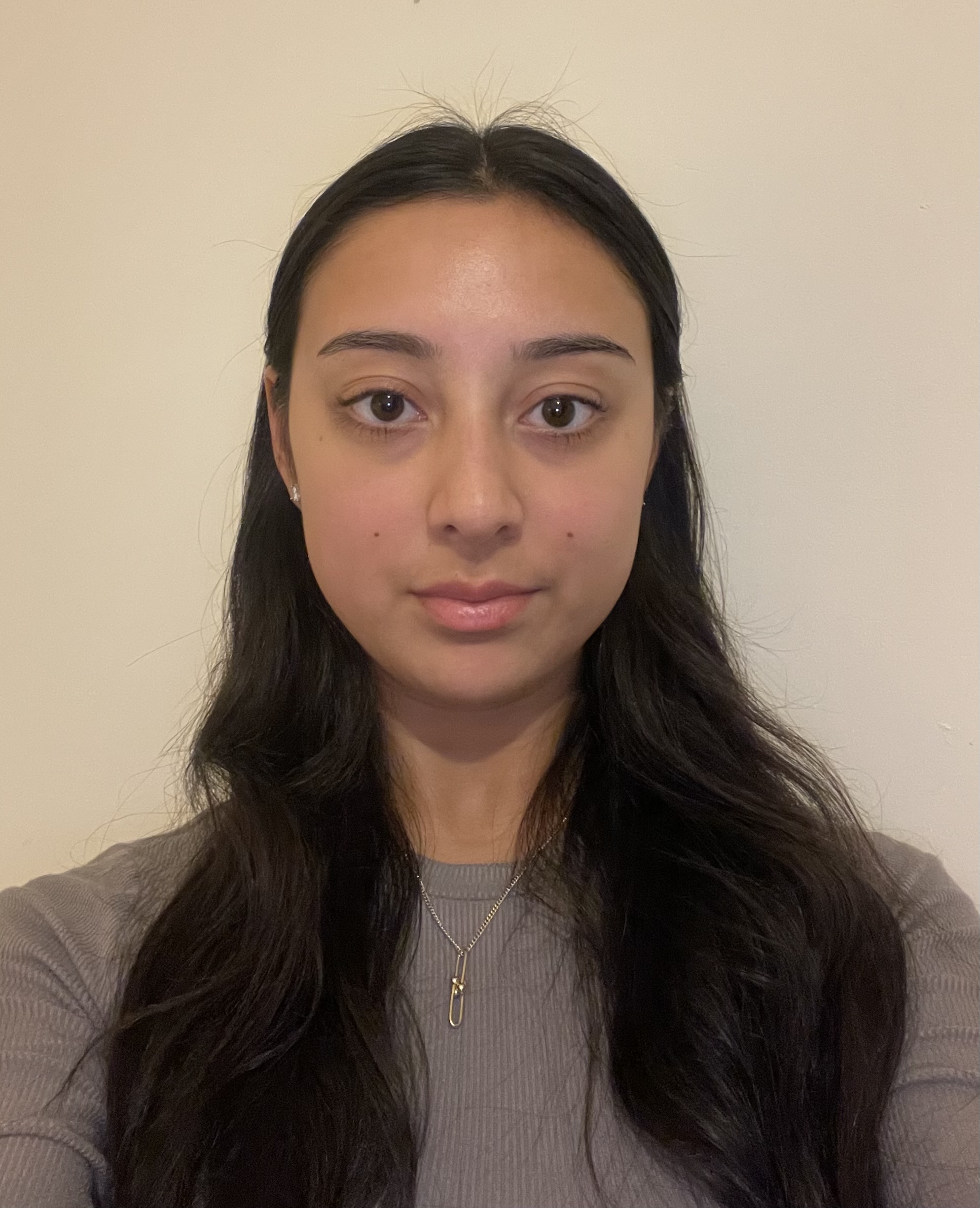 Amalea Mendoza Grundy, Postgraduate, Keele University
I am studying for the Master of Research (MRes) in Bioscience (Neuroscience) at Keele University, graduating by January 2025. I have a strong interest in neurodegenerative disease, regeneration and repair, and neuropathology research. I aim to publish my findings and will be presenting my advanced research project at the Keele Postgraduate Research Conference 2024.
I intend to complete a PhD Neuroscience in the near future.
I recently graduated with first class honours in Neuroscience (BSc) from Keele University in 2023. I also achieved a first class in my Level 6 Independent Research Project and Dissertation in Neuropathology and Stem Cell Biology: "Streamlined Generation of Cortical Excitatory and Inhibitory Neurones from Human Pluripotent Stem Cells". I presented this research at the Keele Undergraduate Life Sciences Conference 2023.
As well as a postgraduate student, I am a Medical Laboratory Assistant (MLA) and Pathology Support Worker at Royal Stoke Hospital (University Hospitals of North Midlands NHS Trust), assisting Biomedical Scientists and processing samples from multiple pathology departments (biochemistry, haematology, immunology, etc.). Here I have gained valuable experience in Blood Sciences Laboratories and the diagnostic industry.
---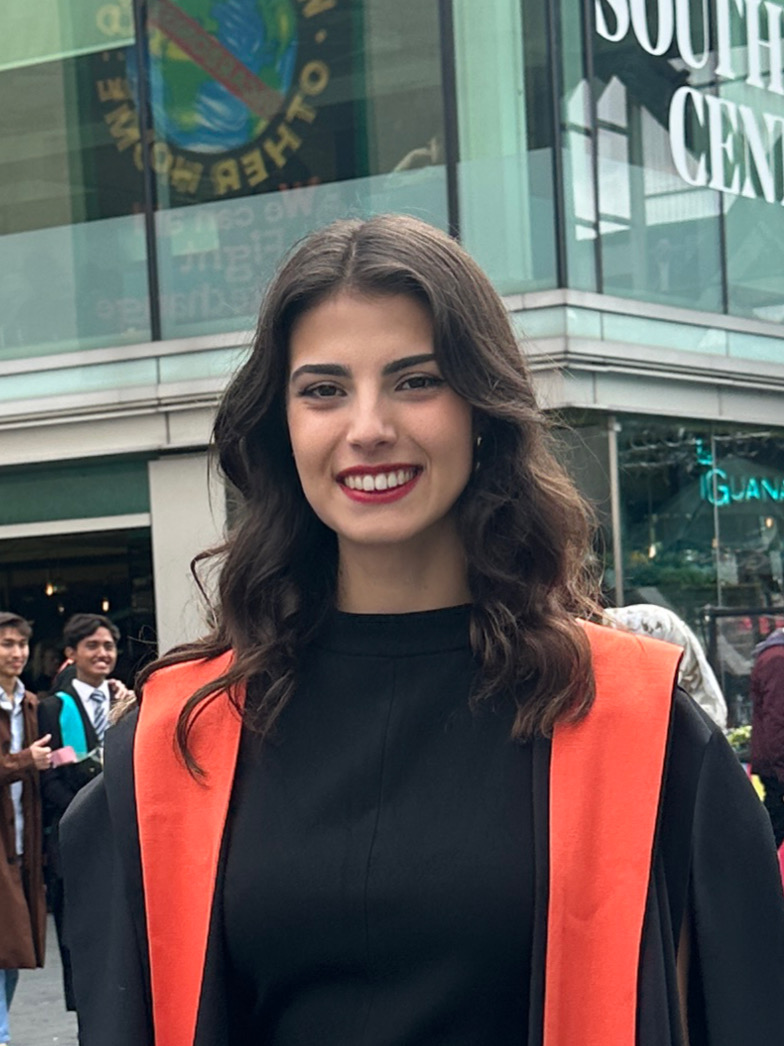 Ceren Yalçin, Postgraduate, Imperial College London
I completed my BSc degree in Neuroscience at King's College London and am currently pursuing a Master of Research degree in Neurotechnology at Imperial College London. My academic journey has fueled a deep passion for drug development and medical device development aimed at preventing, diagnosing, and treating neurodegenerative disorders. My hands-on experience spans diverse laboratory techniques, from cellular and molecular assays to bioinformatics analysis, complemented by self-taught programming skills in R and Python, amplifying my technical proficiency.
Venturing into the R&D sector, I honed my science communication and business acumen, gaining a holistic understanding of how scientific innovations align with market dynamics. My goal is to make a meaningful contribution in the biotech/medtech industry, leveraging my diverse skill set and academic background. With a keen eye on advancements that bridge research and application, I am dedicated to driving transformative solutions that significantly impact healthcare and improve lives.
---
Dimitra Gkiorou, Postgraduate, University of Strathclyde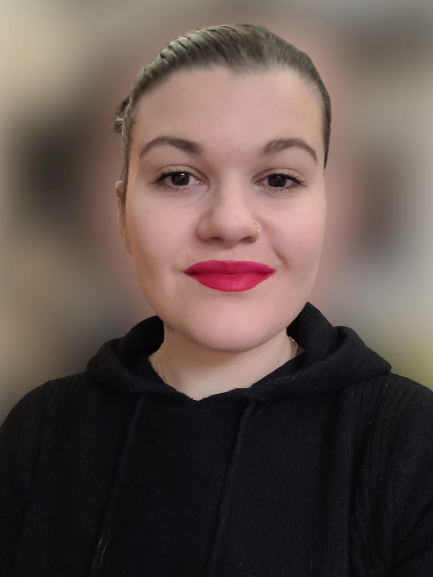 I am Dimitra Gkiorou, a community pharmacist who embarked on an incredible journey from Greece to the UK to pursue my passion for neurosciences. With years of experience in pharmacy, I have now decided to make a career transition and follow my dream of becoming a neuroscientist.

My relocation to Scotland marked a pivotal moment in my career. Alongside my extensive knowledge and experience as a pharmacist, I brought a range of transferable skills that have proven invaluable in my journey as a neuroscientist. Years of interacting with patients, providing counselling, and managing complex medication regimens honed my communication, problem-solving, and critical-thinking abilities, which are crucial in the field of neuroscience.

Transitioning into the realm of neuroscience has been an incredible experience. Leveraging my pharmacological expertise, I quickly adapted to the rigorous academic environment. I enrolled in a neuroscience program at the University of Strathclyde in Glasgow , immersing myself in cutting-edge research and theoretical frameworks. My dedication and passion for the subject earned me recognition among my peers and mentors.
Beyond my academic pursuits, I participate in outreach programs to educate the public about the intricacies of the brain and raise awareness about neurological disorders and I am an active volunteer of the Mental Health Foundation.

My journey from being a community pharmacist to an aspiring neuroscientist exemplifies the power of passion, determination, and adaptability. With my years of experience, transferable skills, and unwavering commitment, I am poised to leave an indelible mark on the field of neuroscience. My ultimate goal is to improve the lives of individuals affected by neurological disorders through groundbreaking research and advancements in the field.
---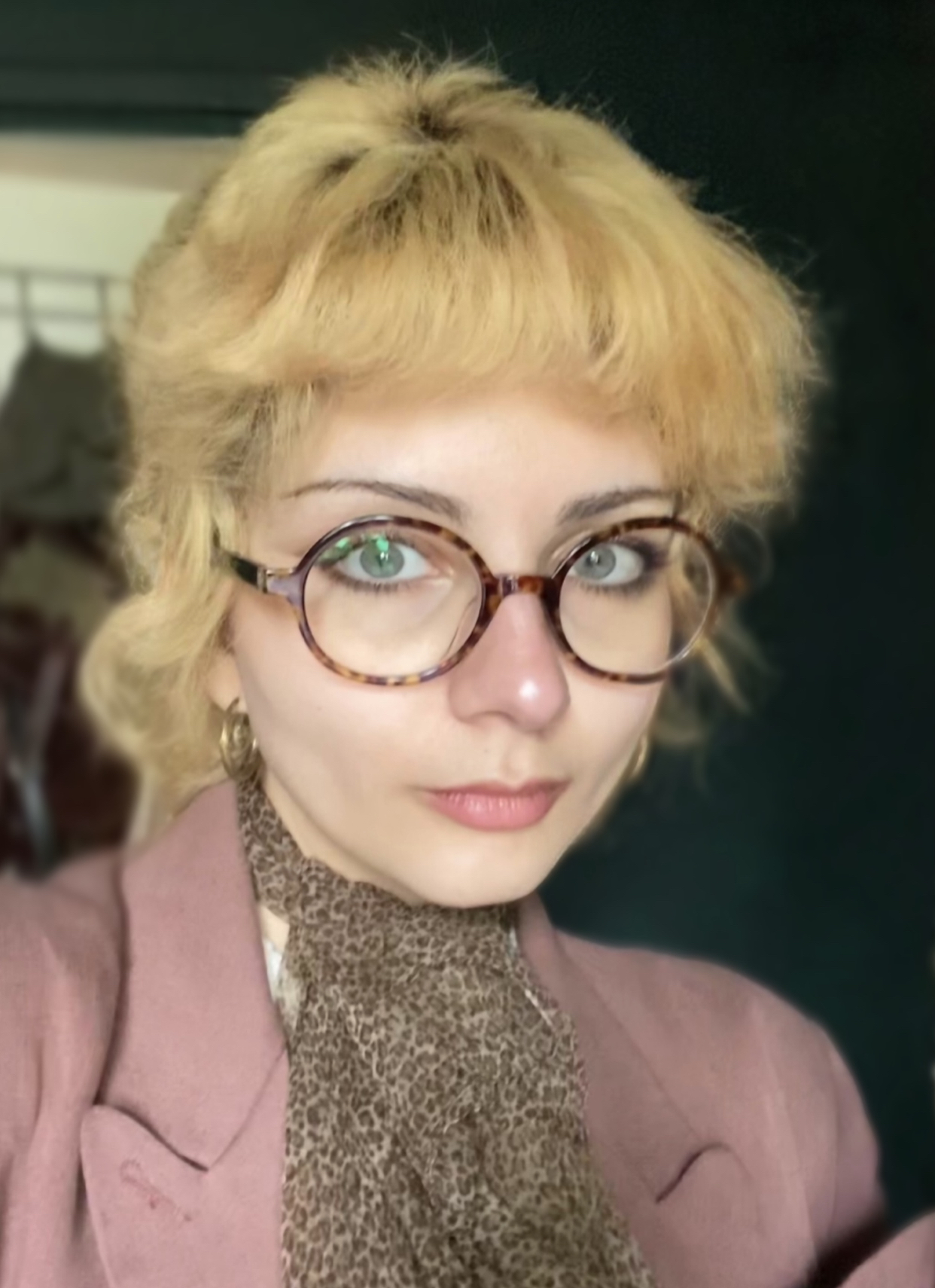 Diyya Abdullah, Undergraduate/Pre-clinical, King's College London
Neuroscience undergraduate with a keen interest in everything neuroanatomy: modern and dated!
I am primarily interested in understanding the changes the anatomy of the nervous system undergoes as a result neurodegenerative disorders; however, I am also fascinated in the rise of technology into the field of neuroscience and assessing its true capacity. I have previously written about computational models used to represent psychiatric symptoms and disorders. My latest project in the crossover realm of technology and neuroscience focuses on the use of imaging and its impact on our perception of human anatomy.
---
Freya Knight, Undergradate/Pre-Clinical, University of Birmingham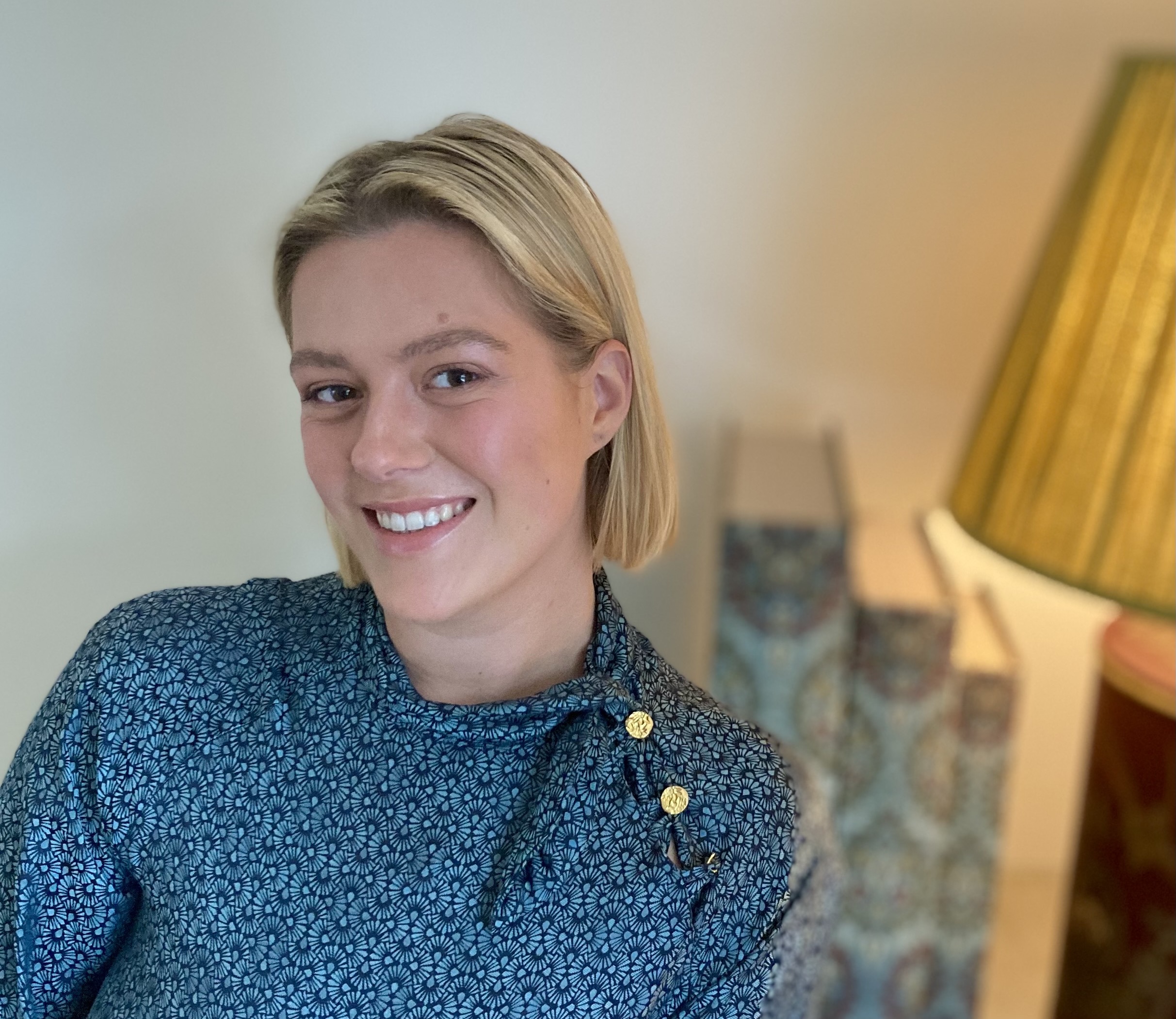 As a final year student on track to graduate in the summer with a First-class Honours Degree in Human Neuroscience from the University of Birmingham, I am a dedicated neuroscience enthusiast with an intense passion for unravelling the complexities of disorders of consciousness and exploring the intricate realm of neuroethics and philosophy.
My academic journey has been enriched by a transformative year abroad placement in Melbourne, where I had the privilege to be mentored by a neurosurgeon, gaining invaluable insights into clinical neuroscience and neurology.
As the president of our university's Neuroscience Society, I am committed to enhancing participation and accessibility, tirelessly working to foster a vibrant community and increasing our social media engagement by 438%. My ability to communicate leading neuroscientific research in an insightful and comprehensible manner, along with my strong research background, is indicative of my commitment to growing and advancing the field.
I am currently seeking opportunities to contribute my expertise and passion to an organisation that shares my enthusiasm for exploring the frontiers of brain science. With a commitment to pushing the boundaries of knowledge, I cannot wait to embark on the next phase of my academic journey in the exciting field of neuroscience.
---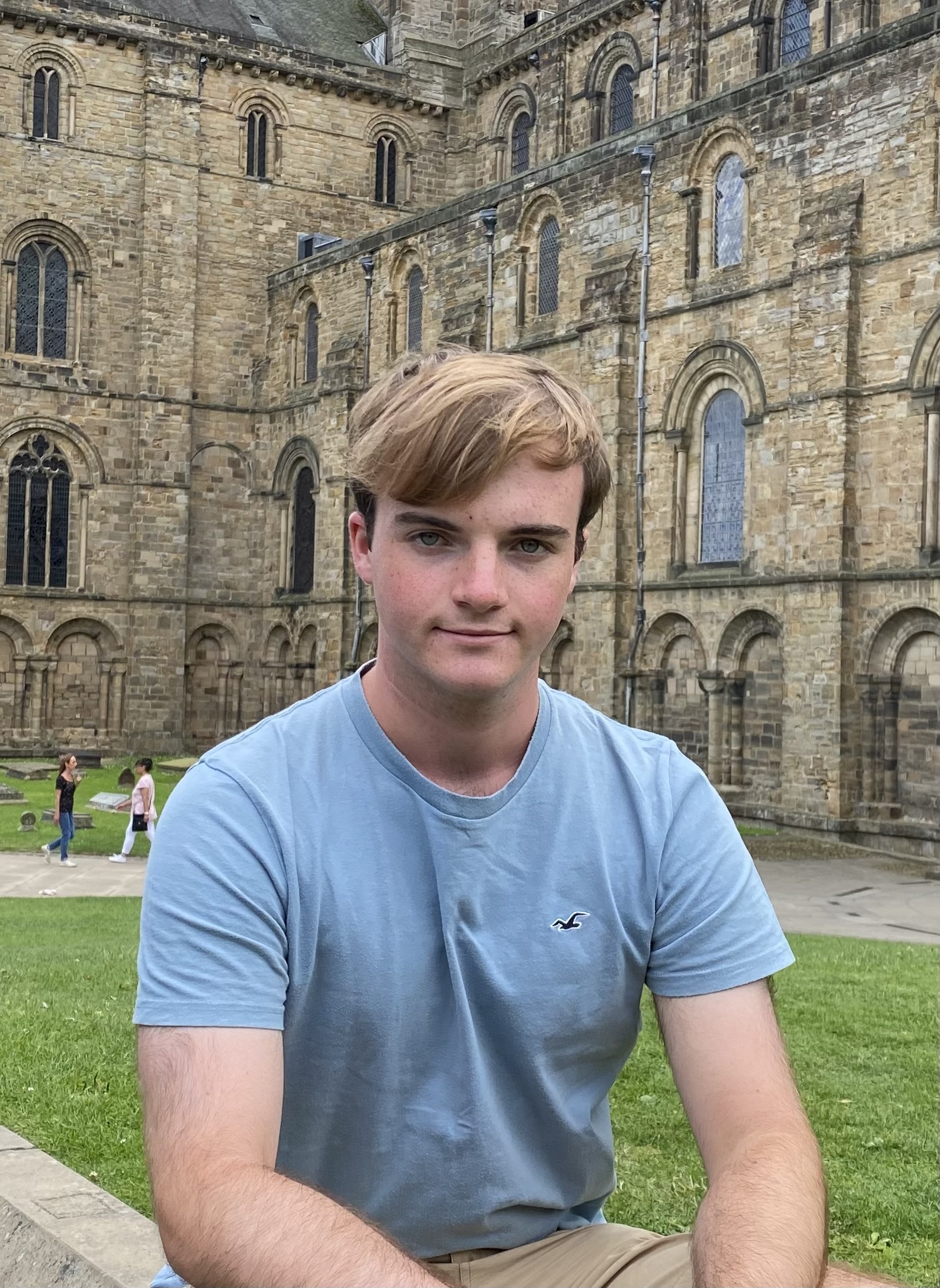 George Cottle, Undergraduate/Pre-Clinical, University of Southampton
Growing up in a rural area of the English Midlands my interest in science started with Brian Cox whose BBC documentaries on our planet and the universe planted the deeper questions about us and our world. I was fortunate enough to attend the same school that Sir Isaac Newton attended in Grantham, host to 'Gravity Fields' a biennial science festival which I volunteered to participate in with a group of other sixth form students. During sixth form I read 'The Brain', 'Incognito' and 'Livewired' by David Eagleman. Those books delved into questions central to the human experience and how a deeper understanding of the brain has unveiled new methods to better treat neurological issues. After a summer school at the University of Leeds, biochemistry appeared as a flexible course with the neuroscience modules being optional, making neuroscience a field to actively pursue through passion. One particularly interesting module 'Neurodegenerative Diseases' explored Alzheimer's disease and Parkinson's disease which devastate our ever aging population. Neuroscience deals with a more human field of research where research explores new frontiers, bettering the lives for so many in society. The opportunity to contribute to discoveries in neuroscience is too good to give up.
---
Isabella Caraiscos, Undergraduate/Pre-Clinical, Cardiff University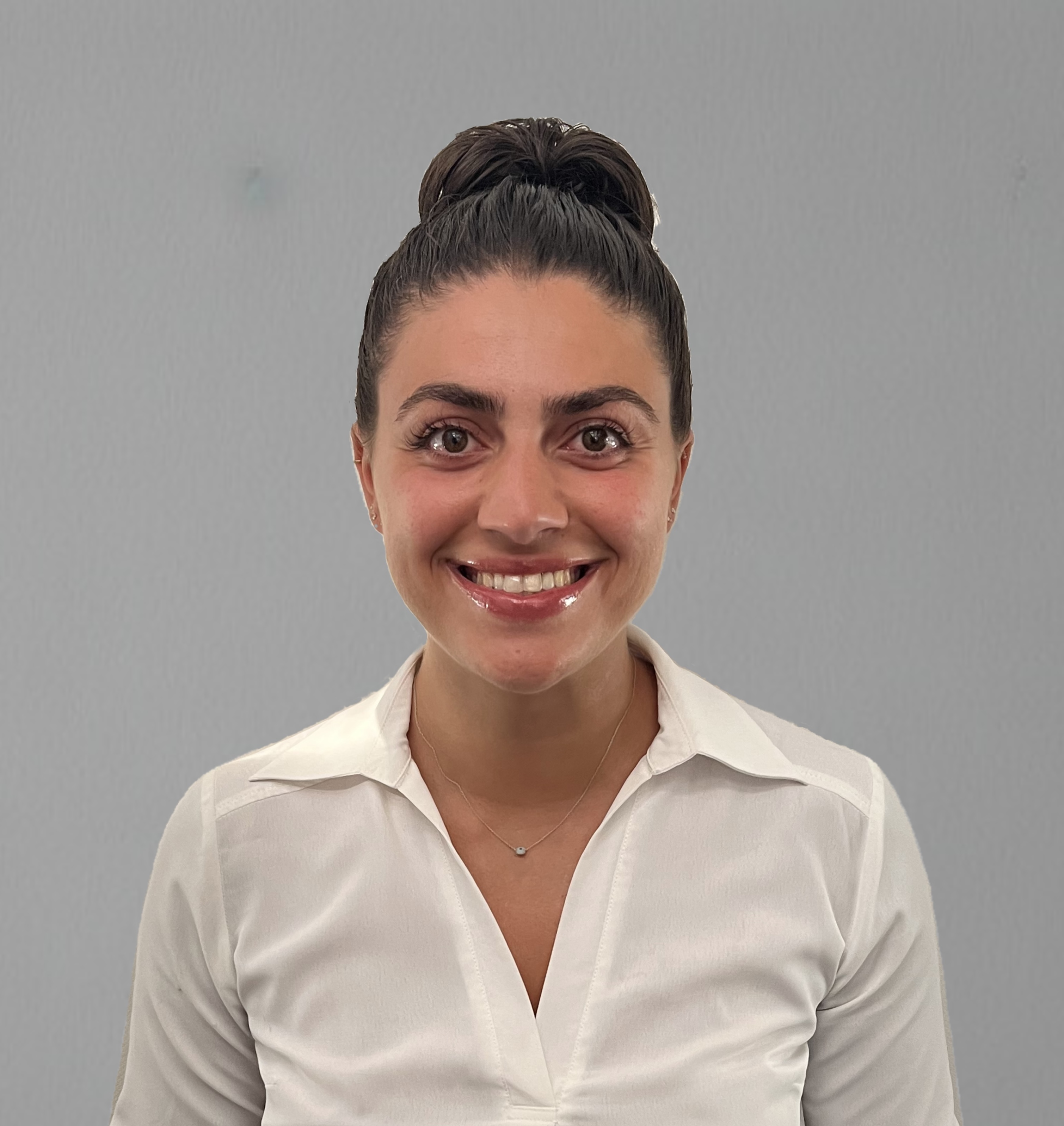 As a 4th year Master of Neuroscience student at Cardiff University, I am excited to pursue a career in this demanding field. My passion for understanding the inner workings of the human brain was piqued when my grandmother was diagnosed with Alzheimer's Disease when I was younger.
Throughout my academic journey, I have consistently demonstrated a keen interest in unravelling the complexities of neurodevelopmental disorders. My degree has provided me with valuable insights into the neurobiology of brain disorders, cognitive neuroscience and advanced research techniques. I am actively contributing to research projects, honing my skills in data analysis and scientific communication.
Empathetic and determined, I am a true people person able to connect with individuals of all ages. As a neuroscience enthusiast, I am eager to contribute my academic background and hands-on research experience as a neuroscience research assistant. I am particularly interested in exploring genetic factors & mental health in neurodevelopmental disorders, with a strong desire to uncover new insights that can improve the lives of children affected.
I hope to find opportunities that allow me to contribute to cutting-edge research, make meaningful contributions to the neuroscience community and advocate for the intersection of mental health, wellness and neuroscience.
---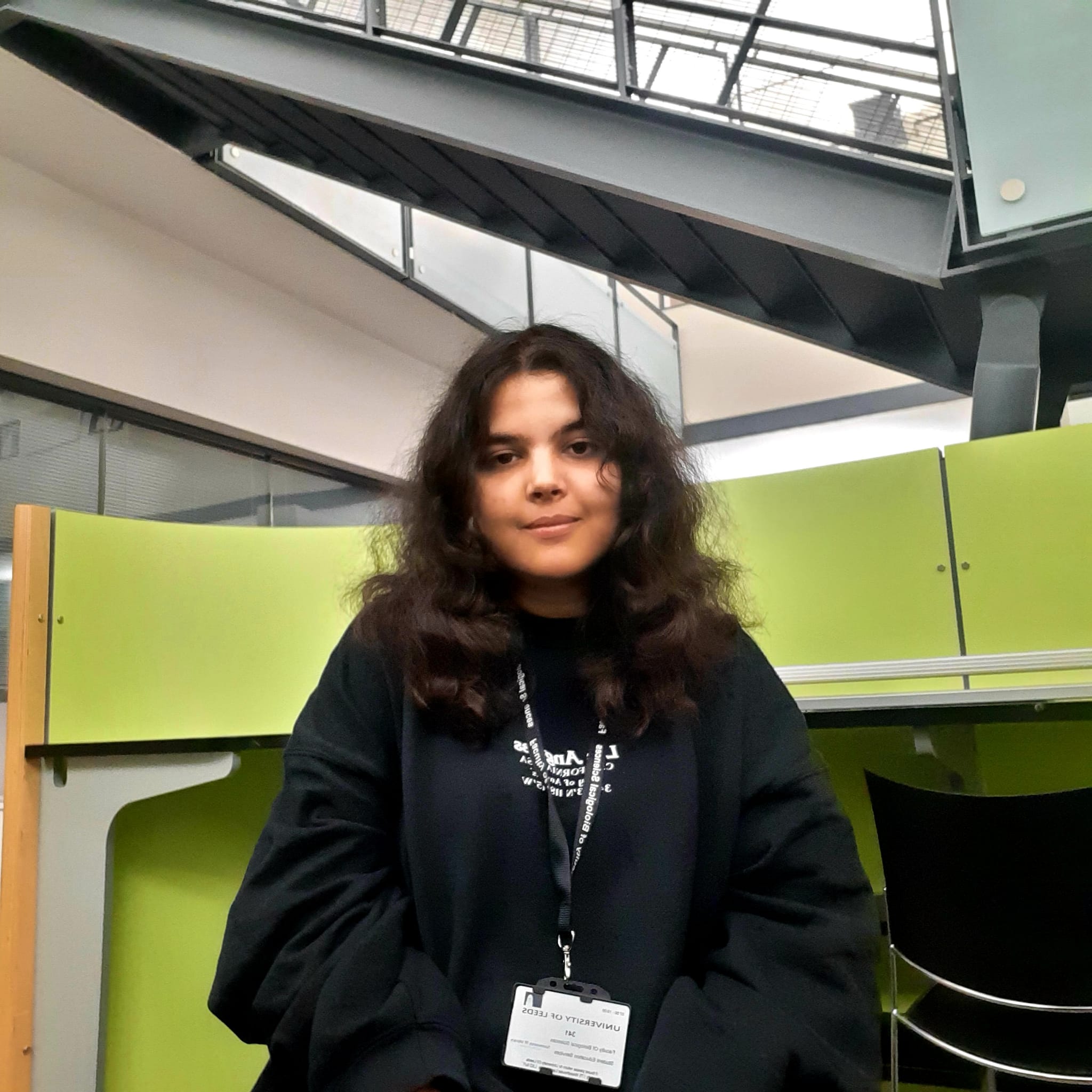 Jasmine Sarkar, Postgraduate, University of Leeds
A master's student in Neuroscience keen in studying the molecular, cellular, pathological and behavioural mechanism underlying Neurodegenerative disorders especially Alzheimer's disease (AD). Currently working on finding ways to inhibit excessive microglial activation and neuro-inflammation in AD.
---
Luke Balabanovic, Undergraduate/Pre-Clinical, University of Exeter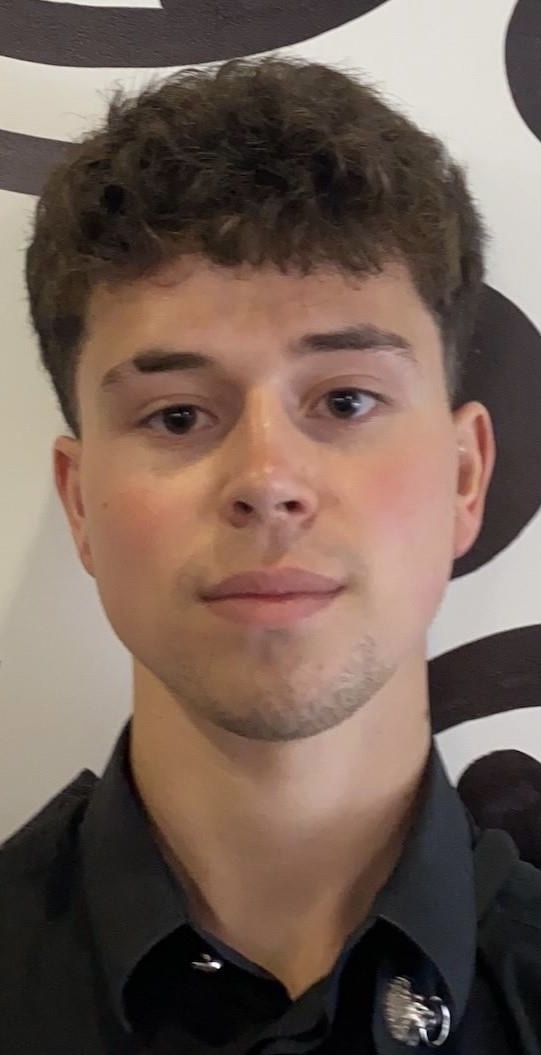 My name is Luke Balabanovic, I am a 20 year old student currently studying BSc Medical Sciences at University of Exeter.
Throughout my journey, I have acquired significant experience in the field of neuroscience. One notable opportunity was my placement at the Royal Devon & Exeter Hospital, where I worked within a lab on a neuroscience project. I was working as part of a small team investigating the impacts of ketones on glial inflammation and metabolism. I conducted various experiments, including immunoblotting, ELISA, and cellular metabolism analysis, to understand the effects of ketones on inflammatory responses and cellular energy regulation.
Additionally I underwent a placement with a consultant neurologist at UCLH, where I actively contributed to creating an official NHS leaflet on CBD use for patients with epilepsy. I conducted research, interviewed healthcare professionals, and incorporated patient perspectives to ensure the leaflet's relevance and value.
As a member of BNA, I am excited to participate in the BNA Neuroscience Careers and Talent Recruitment Fair, seeking opportunities to network with professionals in academia, industry, and beyond. I believe my scientific training, logical thinking skills, and commitment to the field will make me a valuable addition to organisations looking for neuroscience talent.
---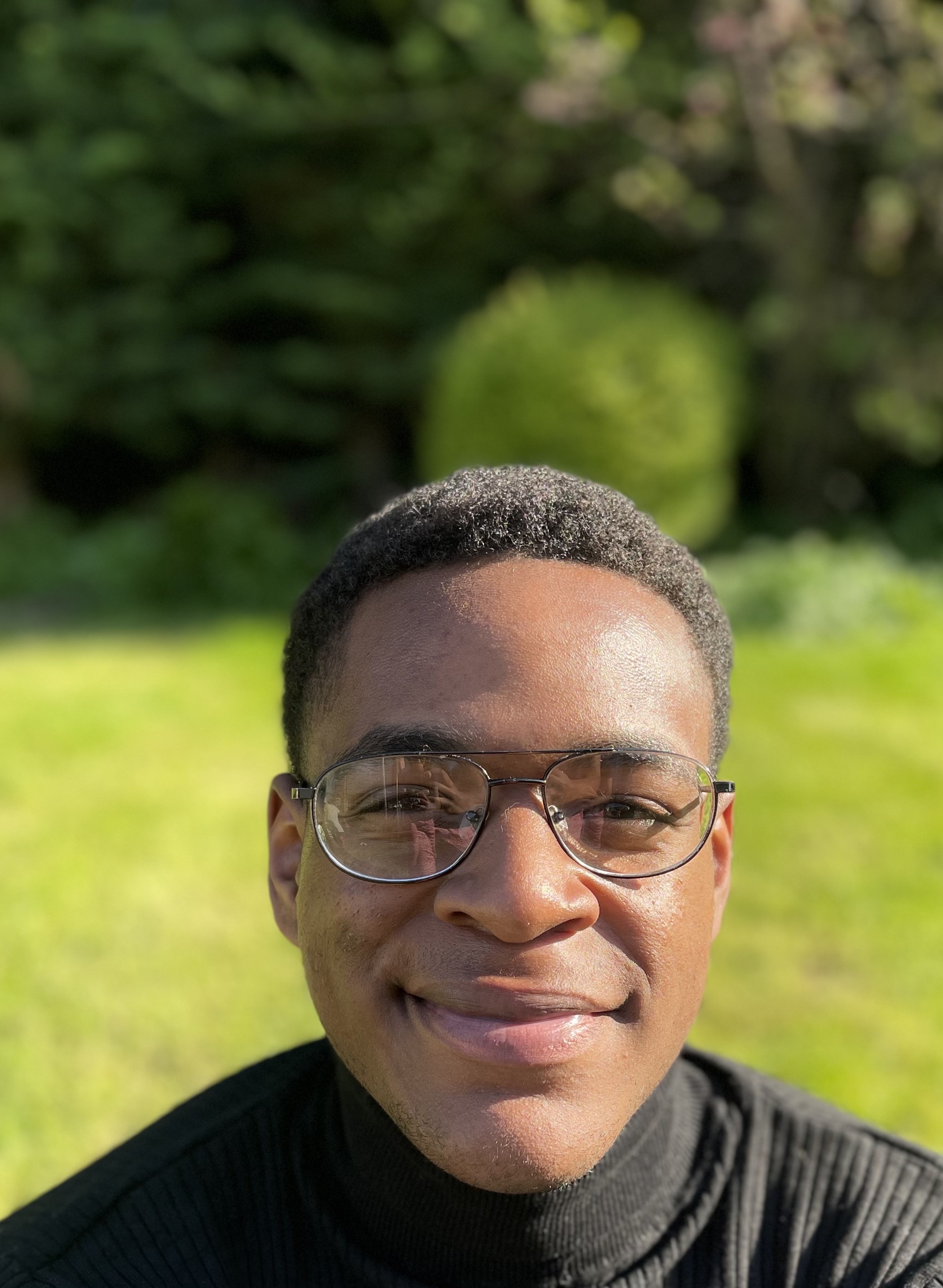 Marvel Manoharan, Undergraduate/Pre-Clinical, Middlesex University
My name is Marvel Manoharan, I am currently an undergraduate neuroscience student at Middlesex University. I've been living in London for 10 years after moving there from Paris at 9 , hence am fluent in both Languages.
After studying Medicine at the Universite Grenoble Alpes for a year I decided to come back to London to pursue a degree in neuroscience due to my fondness and appreciation of its complex yet vital role in humans.I recently completed my fist year and am yearning for more knowledge and experience in this field, through joining this community I am hoping to meet a mentor that will push me past my own limitations.

---
Rohit Kamath, Undergraduate/Pre-Clinical, Cardiff University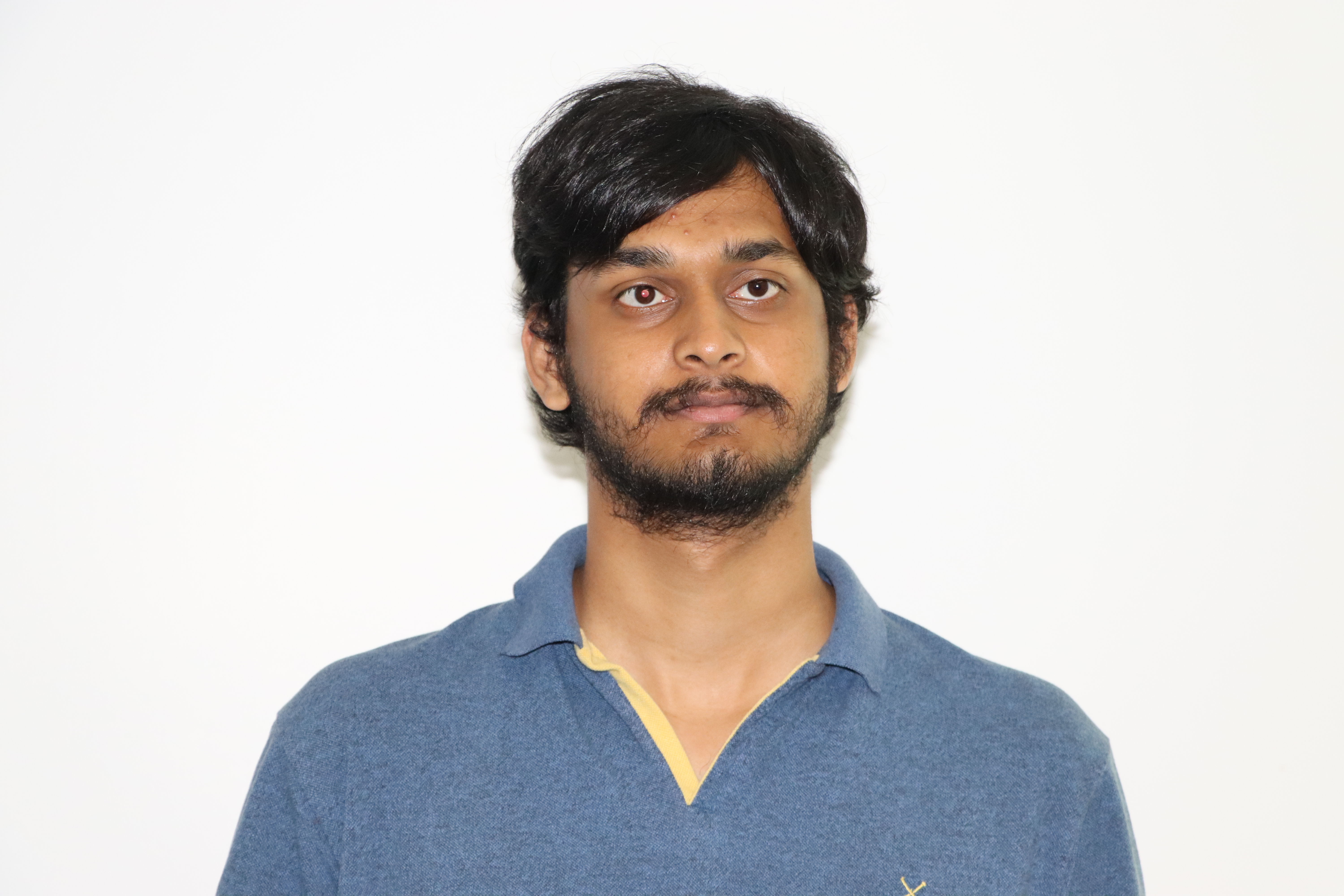 My name is Rohit Kamath, an incoming 3rd year undergraduate Neuroscience student who is keenly interested in memory and learning about how we learn, metacognition in practice. I am particularly curious about learning how factual knowledge is stored and represented in the brain. As a Neuroscience student who volunteered in 2 CUBRIC (Cardiff University Brain Imaging Center) projects last summer looking at Sleep and Memory, I understand the valuable role that memory plays in learning, the literature around the topic and I hope to understand more about memory.
I first came into the interest in this field when I gave a talk on the importance of personalising education at an international education conference. In researching this internship and hearing about your journey, it closely matched my experience in research working with students and universities to understand sleep and learning. I am keen to learn more about how you are exploring testing in educational settings and collaborate with schools and universities across the UK to train and support educators.
My other interests are focused on Education around Health. I volunteer for charities that work towards these causes (Mind, Noah's Ark Children's Hospital, Cardiff Third Sector Council).
---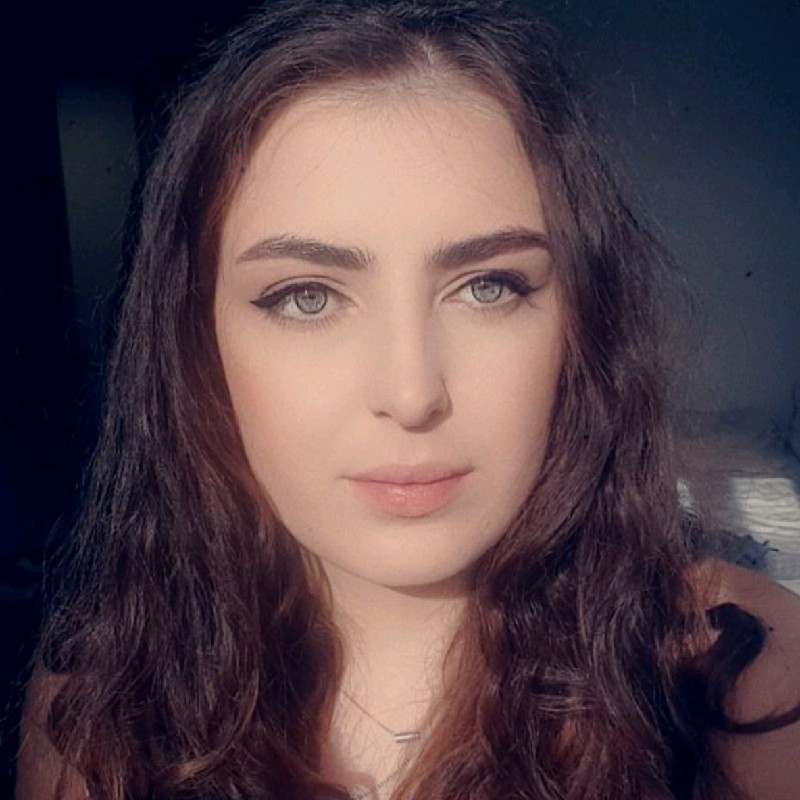 Sabrina Burton, Early Career Researcher, King's College Hospital
I have always been fascinated by Neuropsychiatry and the way our understanding of genetics and molecular interactions can assist in development of novel therapeutics for these conditions. I studied Neuroscience at The University of Central Lancashire before completing my Master's degree at Bristol University in Molecular Neuroscience. Whilst studying my master's degree I volunteered for the Tobacco and Alcohol Research Group (TARG) at Bristol University where I used R programming to research the connections between Mental Health and Substance Use disorders and Executive Functioning using Genome Wide Association Studied and published in Royal Society Open Science as first author. Since graduating in 2021 I have worked for The Institute of Cancer Research as a biological specimen coordinator managing two non-IMP clinical trials before moving to the Islet Cell Transplant Group at King's College Hospital as a Junior Islet Cell Scientist assisting is set up for Isolations and cell culture.
---
Sahar Uppal, Undergraduate/Pre-Clinical, University of Warwick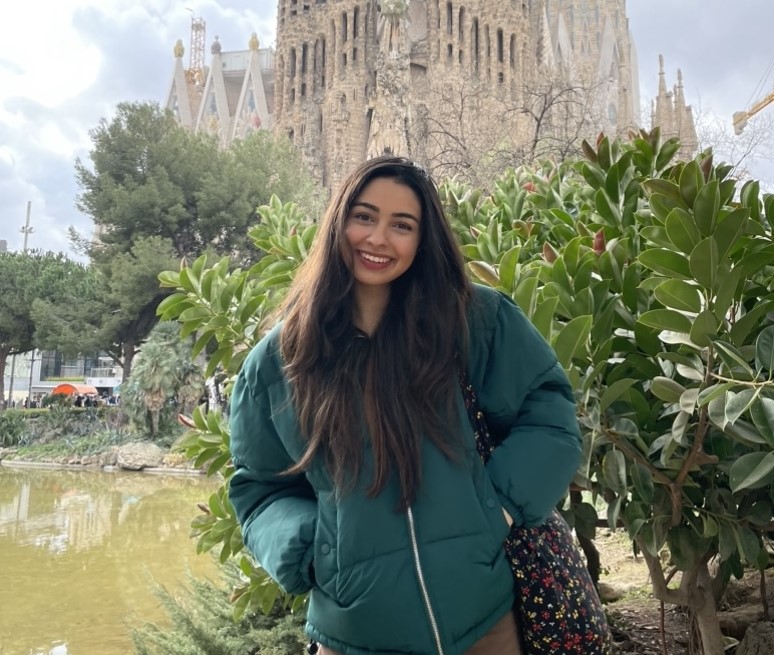 Hi, I'm Sahar and am currently an undergraduate going into my third year at the University of Warwick studying neuroscience. I have research experience both voluntary and paid research experience within neuroscience and psychiatry.
In the summer of 2022, I assisted and shadowed psychiatric research investigating dissociation in recovery from psychosis. I learnt a lot about conducting research from this experience and sought to pursue opportunities which enabled me to carry out my own.
I have spent this past summer completing a project investigating the properties of connexins 46 and 50 as a research intern. My role involves both collecting data in the lab and analysis to produce a write up of my findings.
I have maintained a first class throughout my degree and worked to gain experience volunteering and working in research and service industries. I find the field of neuroscience highly engaging and would relish the opportunity to further my experience.
---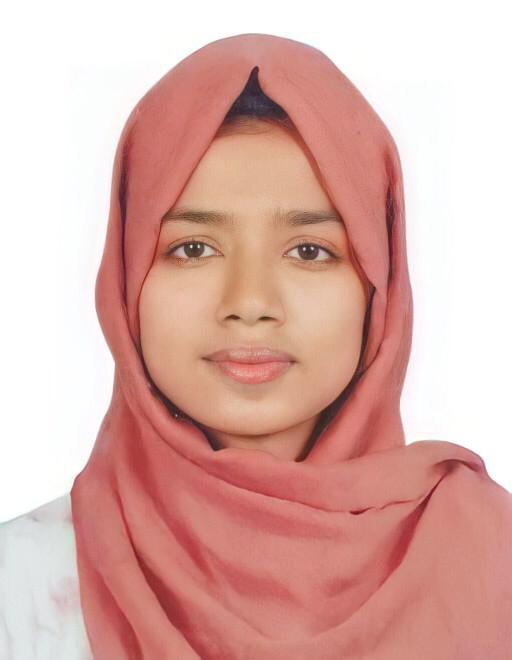 Shahana Shereena, Postgraduate, Brunel University
Being a highly accomplished individual with a strong passion for neuroscience and biotechnology. I holds an impressive academic background, including an MSc in Cognitive and Clinical Neuroscience, an MSc in Biotechnology, and a BSc in Botany.
With my diverse expertise and unyielding determination, I continues to be a driving force in advancing the frontiers of both cognitive and clinical neuroscience and biotechnology, making myself a valuable asset to the scientific community and a promising leader in the field of neurobiotechnology.
---
Shubhangi Butta, Postgraduate, University of Edinburgh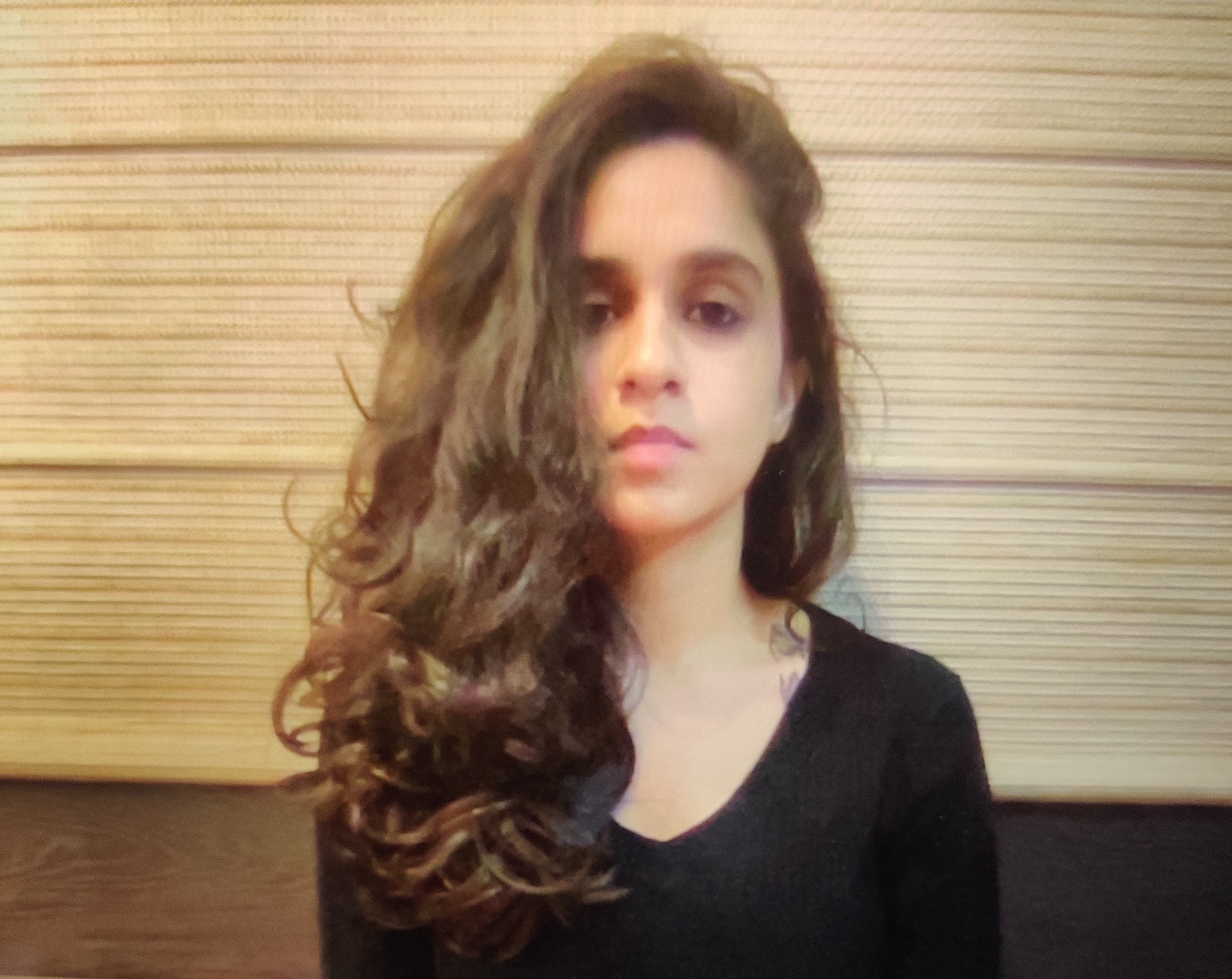 I'm Shubhangi, currently studying Human Cognitive Neuropsychology MSc. at the University of Edinburgh. I graduated from IIIT-Delhi with a B-Tech degree in the stream CSSS (Computer Science and Social Science). I possess a steep keenness towards working on projects focusing on the cognitive sciences, to specify further - on areas engaging metacognition, and emotional and social processing.
I'm a self-driven individual with a sharp eye for detail. Within the short span of my professional experience, I learned that navigating these skills at the workplace gave me an upper hand to do things that aided me in leaving a positive impact on my actions at work. While the urge to be involved with something meaningful keeps my intrinsic motivation from dropping, I believe it has also made me inherit various important skills along the way. Some of these include balancing individual initiatives with interpersonal relationships at work while being extremely professional. Respecting boundaries and personal spaces has always come naturally to me and I managed to learn how to use those skills to be a team player even while being a leader. I thoroughly enjoy spearheading projects, especially when there are co-workers working just as passionately towards a common vision as I do.