Social evening at FENS Paris 2022

Social evening at FENS Paris
Sunday 10th July, 7.30 - 10.00pm CST
The BNA, Neuroscience Ireland, Cambridge Neuroscience and the Gatsby Foundation invite you to join us at the Khayma Rooftop bar at Generator, Paris, during the FENS Forum 2022.
Venue and directions:
Khayma rooftop bar is located on the roof of the Generator Youth Hostel in the 10th arrondissement of Paris, overlooking Montmartre and the Sacré-Cœur.
Address: 9-11 Place du Colonel Fabien 9, Paris
Getting to Khayma from the Paris Expo Porte de Versailles via public transport:
Journey time is around 45 minutes so please do aim to leave by 18.45 CST.
Take the Metro 12 from Porte de Versailles
19 stops to Pigalle, Paris
Then board Metro 2
6 stops to Colonel Fabien, Paris
The bar is a short walk from the station and a single ticket is €1.90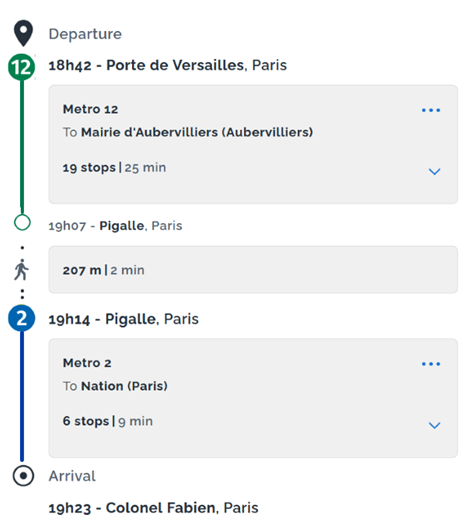 You can plan your journey at the Île-de-France Mobilités website.
Entrance and refreshments:
Guests will receive a complimentary drink, after this, refreshments costs will be borne by the recipient. The Khayma Rooftop serve cocktails, wine and beer, all available at very decent prices (for Paris!).
Please note that entry (and your complimentary drink!) is on a first-come-first served basis until capacity is reached, and therefore we cannot guarantee entry.
We are so excited to see you there!
Your name has been added to a guestlist. If you can no longer make this event, then please email Louise (louise.tratt@bna.org.uk).

Please don't worry if you cannot make it as the BNA team will also be available in the society corner on the FENS booth on Monday 11 July, from 14h00 to 15h30. So please do come by and say hello.
---