Symposia Content
BNA2019 Symposia and Workshops
BNA2019 Symposia and Workshops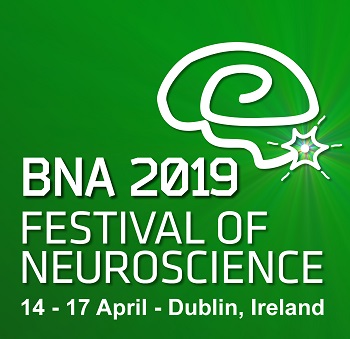 The British Neuroscience Association (BNA), in collaboration with Neuroscience Ireland (NSI) and with the British Society for Neuroendocrinology (BSN) as our Festival Partner, is delighted to invite you to submit proposals for sessions at the 2019 Festival of Neuroscience, being held in Dublin 14-17 April.
What topics, speakers, research and techniques do you want featured at BNA2019? What did you feel was missing from BNA2017? By submitting proposals you will help shape the content of BNA2019.
Deadline for submissions = 12th March 2018.
In order to send your proposals please:
Click here to read the guidelines carefully and in full. Submissions which fail to meet the criteria cannot be considered.
Complete the online submission process. This consists of two online forms:

Personal details (below). This should give contact details of the person organising the session submission. The organiser is likely to be one of the co-chairs or speakers in the session but does not have to be.
Symposia details. This should provide information about the session's content, plus all speakers' details. The person submitting the proposal may also be a speaker or co-chair: if this is the case their details must be included as a speaker too.

Closing date for submissions = 12th March 2018
---
* Are you submitting for a Partner Society session?* If so, please say so in the 'funding' box ' of 'symposia details'. (Read more about partner societies here).
---
Submissions will be reviewed and selected by the Programme Organising Committee (POC). See the guidelines for more details. Criteria assessed by the POC include:
How well it meets the criteria specified in the guidelines, e.g. gender balance, geographical spread etc (see full guidelines)
Importance of the neuroscience research covered in the proposal
Whether the ideas and techniques are novel
Quality of the research and the speakers
For symposia - newsworthiness of the topic
For workshops – level of likely demand
They will also look to see whether the proposal markets a product/service.
If you have any questions about the submission process please contact office@bna.org.uk.