2023 BNA Festive Symposium: Unwrapping the Neuroscience of Emotions
BNA Event - 11th Dec 2023

The BNA 2023 Festive Symposium
Unwrapping the Neuroscience of Emotions
Monday 11th December 2023, 10am - 6pm, The Francis Crick Institute, London, UK
Our Festive Symposia launch the BNA's forthcoming annual themes: for 2024, the theme will be the 'Neuroscience of Emotions'.
---
From feelings of joy and love to fear and sadness, emotions play a fundamental role in shaping our perceptions and behaviours. The 2023 Festive Symposium will bring together neuroscientists in academia, the clinic and the commercial sector to share their latest research and explore the topic from multiple viewpoints.
---
Speakers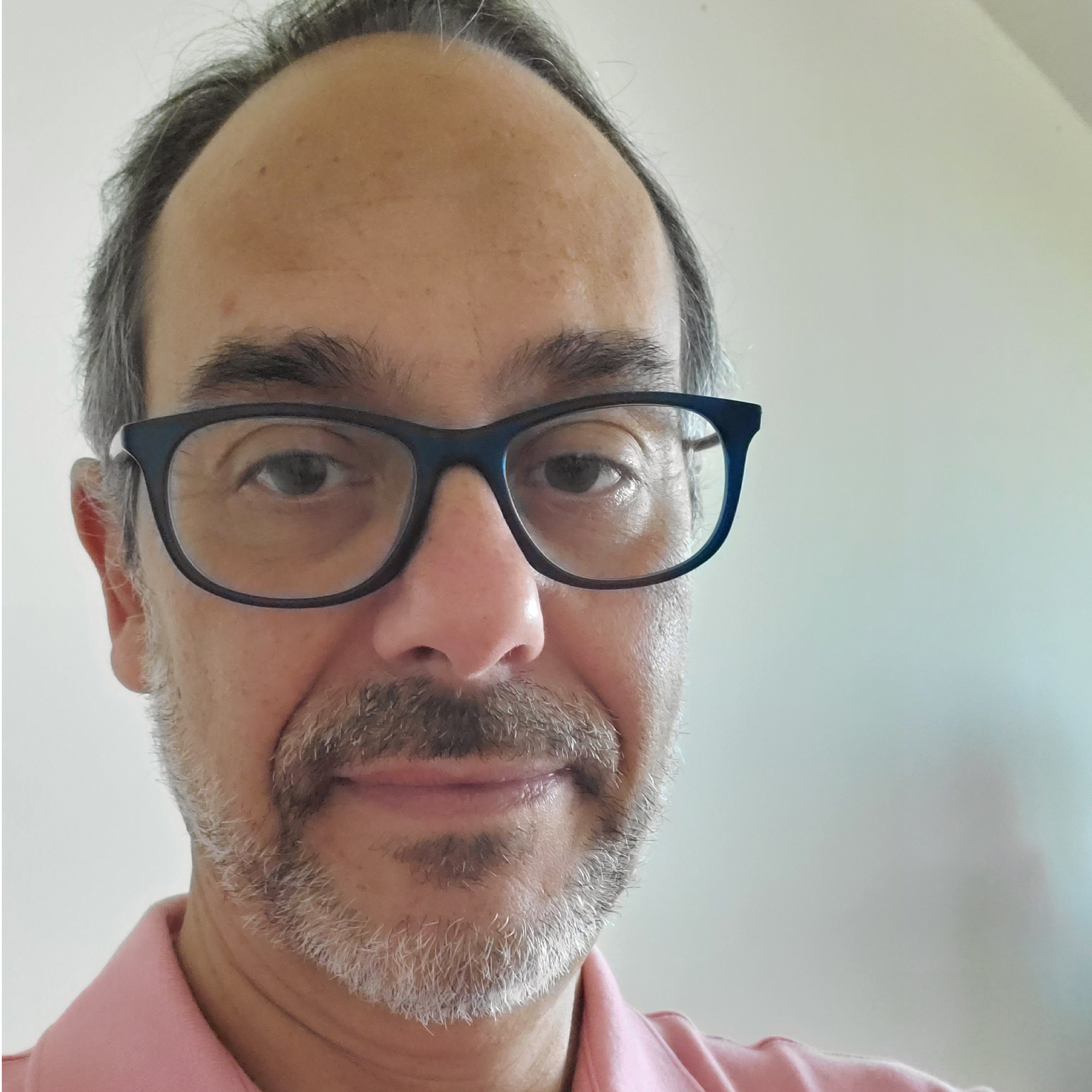 Prof Luiz Pessoa, University of Maryland PLENARY SPEAKER
The entangled brain: How perception, cognition, and emotion are woven together
Humans are emotional beings, that much is clear, and emotion seems to interfere with our ability to behave more "rationally". But the more we look at the brain of humans and nonhuman animals alike, the more it seems that the brain is not organized in terms of clear-cut, separate systems that support "emotion", "cognition", "motivation", and so on. In this talk, I will present evidence that these mental capacities are supported by dynamic and distributed processes that span the entire brain. This organization supports a degree of "computational flexibility" that enables animals to cope successfully with complex and ever-changing environments. An implication of this framework is that brain processes do not respect the boundaries of standard mental terms: there are no separate brain territories for perception, cognition, action, emotion, or motivation.
About Luiz
Luiz Pessoa received a bachelor's degree in Computer Science and a masters in Computer Engineering from the Federal University of Rio de Janeiro, Brazil. He obtained a PhD in computational neuroscience at Boston University, USA, and postdoctoral training at the National Institute of Mental Health, USA. Since 2011, he has been at the Department of Psychology, University of Maryland, College Park, where he is full Professor and Director of the Maryland Neuroimaging Center. His research interests center around the interactions between emotion/motivation and perception/cognition. His most recent book is "The entangled brain: How perception, cognition, and emotion are woven together" by MIT Press (2022) and is aimed at a general audience interested in science.
---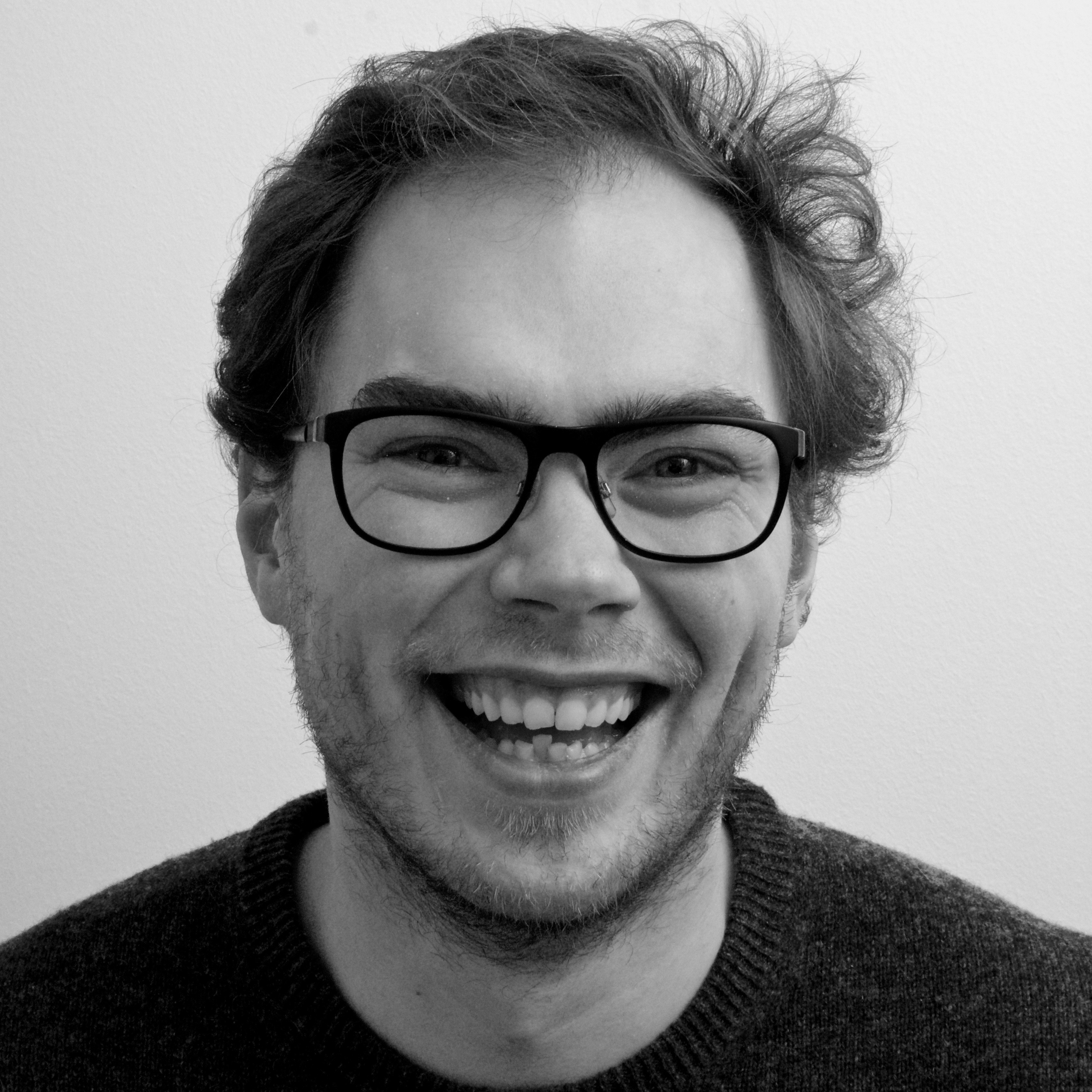 Dr Edwin Dalmaijer, University of Bristol

Can we learn to overcome disgust?
We're surrounded by gross things: dog faeces in the park, some student's tactical chunder on the pavement, or Brussels sprouts on your plate. EW! The emotion of disgust is useful because it helps us avoid offensive and potentially contaminated materials. However, it can also get in our way when we're cleaning, parenting young children, or working in environments rich in bodily effluvia. In this talk, I will cover how disgust is an emotion of the brain and the body, how we learn to experience disgust, and if we can unlearn it.

About Edwin
Edwin read for a DPhil in Experimental Psychology at the University of Oxford, was a Research Associate at the MRC Cognition and Brain Sciences Unit at the University of Cambridge, and is now a Lecturer at the University of Bristol. His research interests are best summarised as the quantitative exploration of development, both within individuals and in populations. He investigates how affect and cognition impact each other, and how they are shaped by the environment. Edwin triangulates problems with narrowly focussed experiments aided by computational models of behaviour, machine learning to find complex patterns in large datasets, and agent-based simulations.
---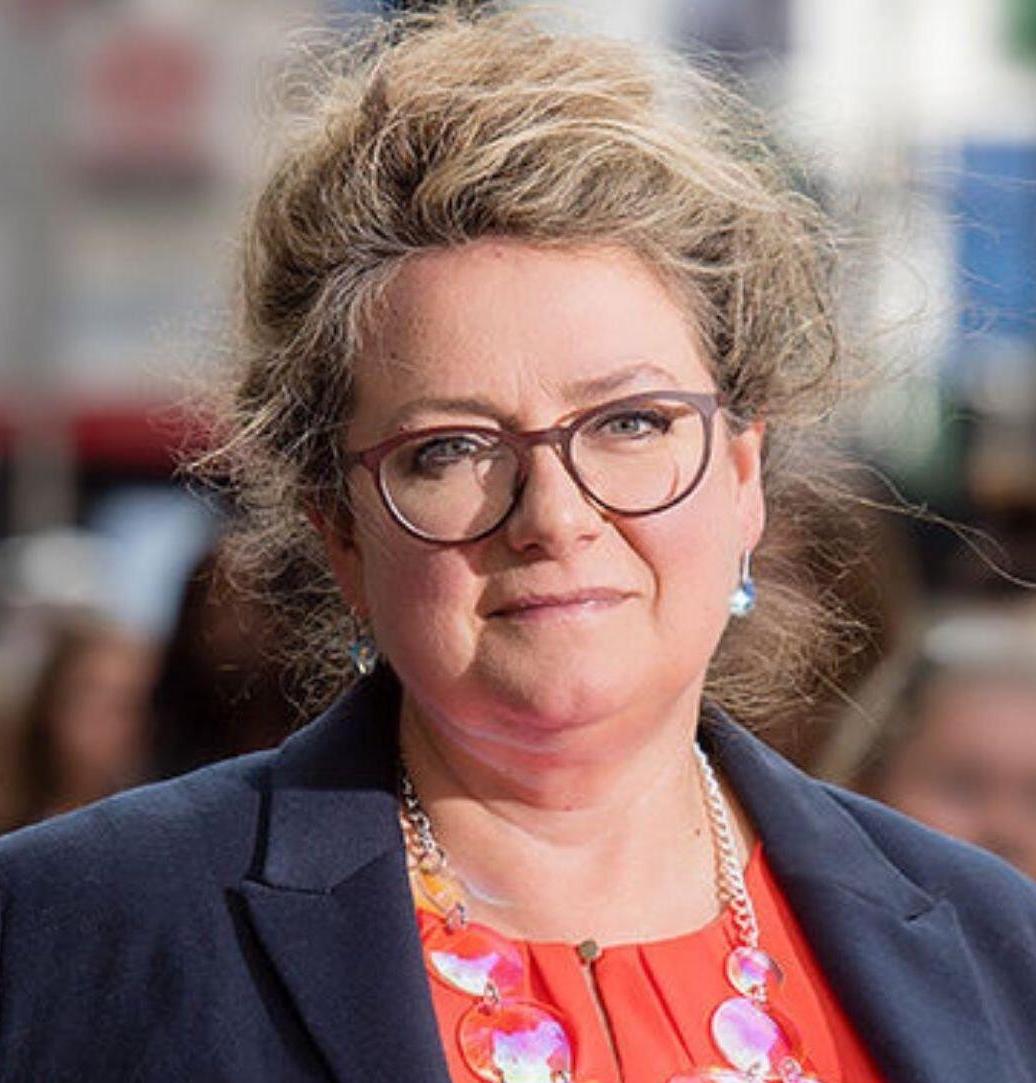 Prof Sophie Scott, UCL
The Neuroscience of Laughter
Laughter is central to humanity, yet remains little studied and poorly understood. Cross-culturally important, it may be part of the glue that binds social groups together.
About Sophie
Sophie is a professor of Cognitive Neuroscience at the University College of London. Her research interests focus on the neurobiology of speech perception and vocal communication. This includes the functional subsystems in the human auditory cortex, the evolution of speech, the difference between intelligibility and comprehension, and profiles of recovery in aphasia. Sophie is the leader of UCL's Speech Communication group investigating the neural basis of human speech communication.
---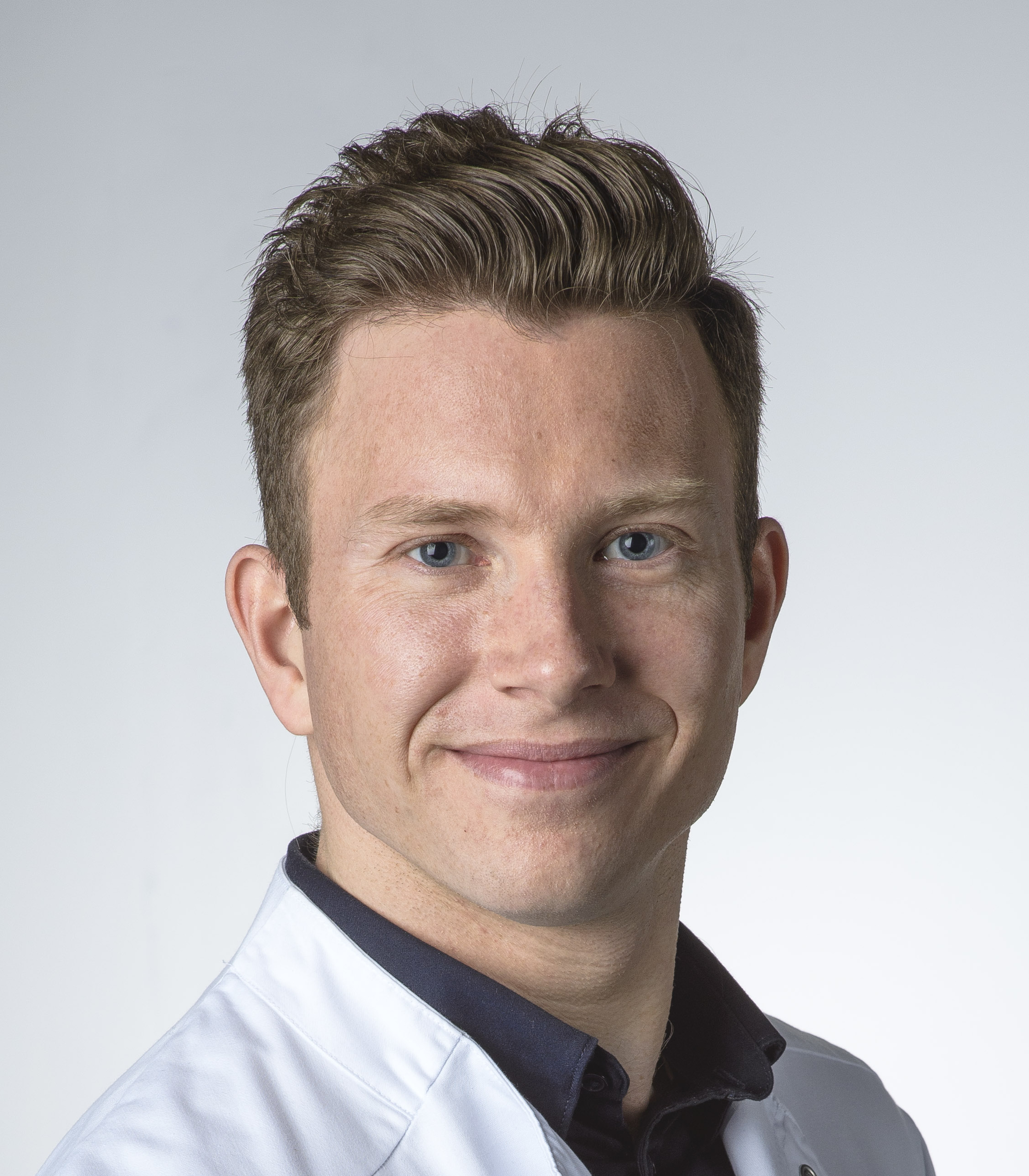 Dr Anders Hougaard, University of Copenhagen
A Christmas Spirit Network in the Brain

About Anders
Anders is a Consultant Neurologist and Head of Research at the Department of Neurology, Herlev & Gentofte Hospital, and Associate Professor at the University of Copenhagen, Denmark. His main research interests include the pathophysiology of stroke and migraine, cortical spreading depolarization, and neuroimaging methods including structural and functional MRI.
---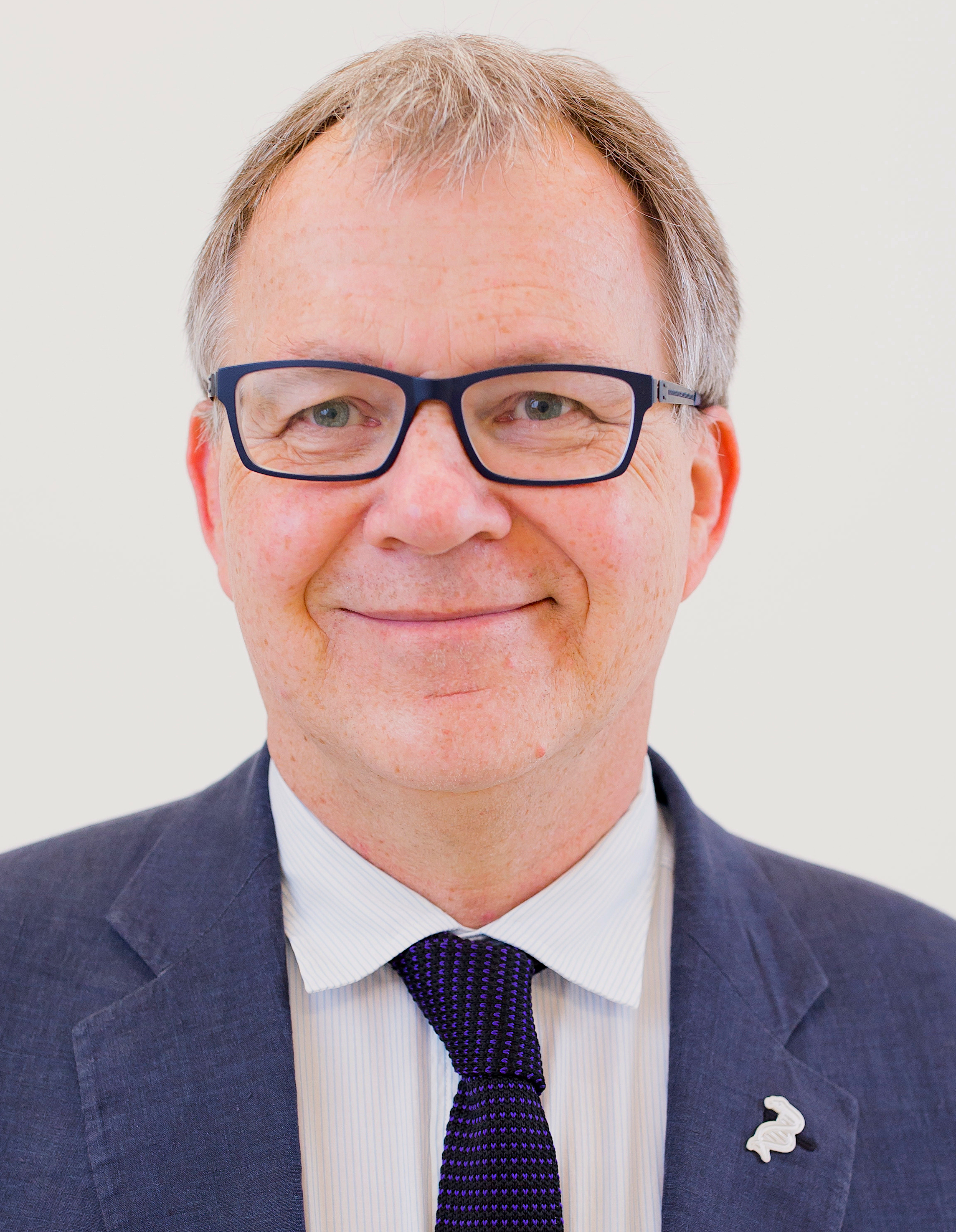 Dr Tim Dalgleish, University of Cambridge
There's no point crying over spilt milk ... or is there? Why we have emotions and why we couldn't manage without them
Historically, emotions have had a bad press. They are seen as the poor relative of rational, measured thought, interfering with our ability to reach cool, calm and collected outcomes. So why do we have them? What evolutionary forces baked them into the very centre of our mental life? This talk considers why it's good to feel, and what life might be like if we couldn't.
About Tim
Tim is a clinical psychologist and Programme Lead for the Cognition, Emotion and Mental Health Programme. He is also director of the Cambridge Centre for Affective Disorders (C2:AD). Tim's research interests include transdiagnostic approaches to understanding and ameliorating mood, anxiety and stress-related disorders across the lifespan, and evaluation and refinement of existing evidence-based psychological interventions and preventions for mental health problems
---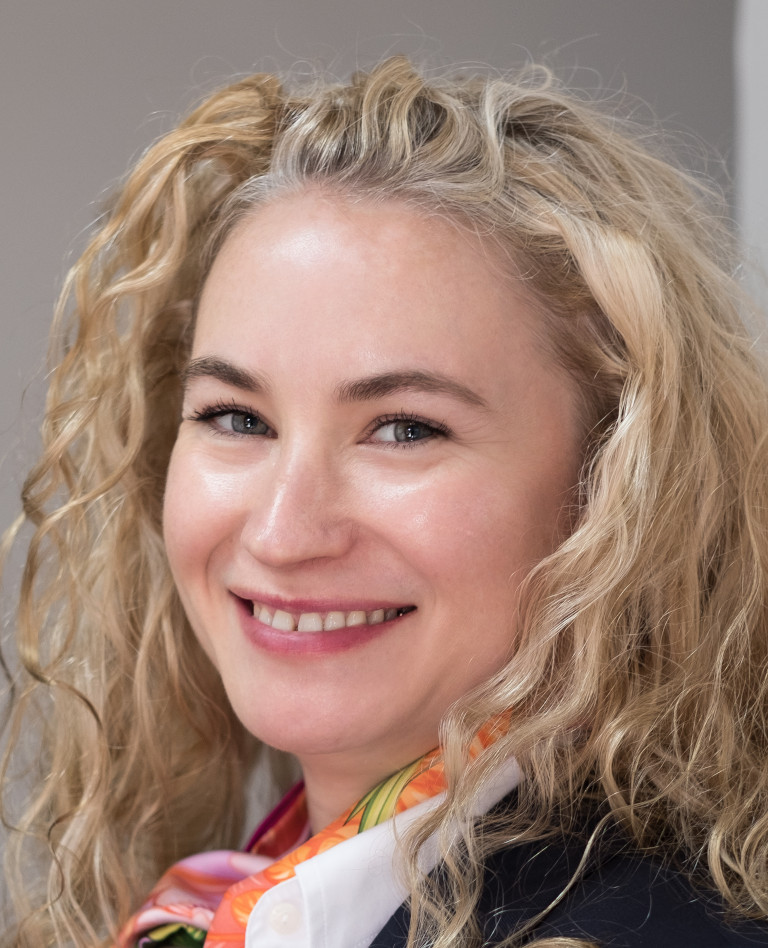 Professor Rachael Jack, University of Glasgow
The facial expression of emotion
Across all cultures, faces are one of the most important ways in which emotions are communicated between individuals.
About Rachael
Rachael is a Professor of Computational Social Cognition in the School of Psychology & Neuroscience at the University of Glasgow. Her research has produced significant advances in understanding facial expression of emotion within and across cultures. Most notably, she has revealed cultural specificities in facial expressions of emotion; that four, not six, expressive patterns are common across cultures; and that facial expressions transmit information in a hierarchical structure over time. Together, Jack's work has challenged the dominant view that six basic facial expressions of emotion are universal.
---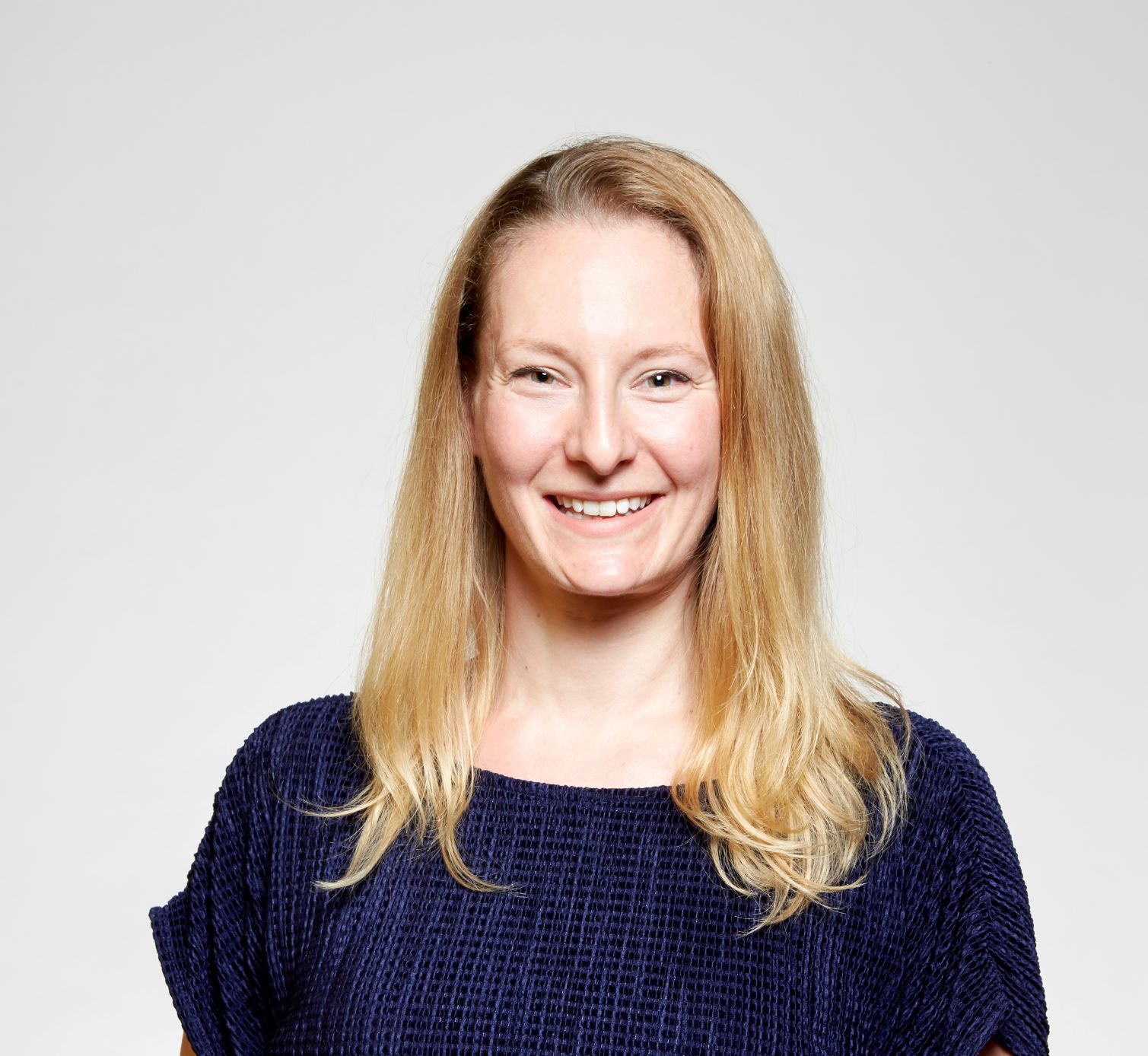 Dr Liz Tunbridge, Boehringer Ingelheim
Unwrapping emotions in mental illness
Individuals with mental illness experience changes in mood and emotions that can be distressing. This talk will outline what we currently do and don't know about the neurobiological basis of these changes and how we might develop better treatments.

About Liz
Liz Tunbridge is a translational and multidisciplinary neuroscientist. Until 2021, she led a group in the Department of Psychiatry, University of Oxford, focused on the identification of potential novel drug targets for psychiatric disorders. She subsequently moved to Boehringer Ingelheim, as Director of Translational Neuroscience, where she continues to work towards her goal of improving the lives of individuals with mental health conditions. In addition to her research, she is active in public engagement, most notably as a co-instigator of the Switching Perceptions projects, which aims to bring together the voices of patients, healthcare professionals and the wider public to increase awareness and understanding of mental health conditions, in collaboration with the Bethlem Gallery, the Royal Society and London's Barbican.
---
Prize winners
To be announced!
Presentations for the above prizes will take place during the Festive symposium.
---
| | |
| --- | --- |
| We are pleased to announce that this event has been approved by the Federation of the Royal Colleges of Physicians of the United Kingdom for 5 category 1 (external) CPD credit(s). | |
Please contact Alexandra Baltazar-Hall (alex.baltazarhall@bna.org.uk), after the event to obtain a certificate of attendance.
---
Festive Frivolity
The dress theme for this event is 'Festive Frivolity'........guests are invited to don their silliest festive gear this year, crack out your reindeer antlers, your spangliest, sparkliest garments, whether it be a full-on Santa outfit, or a subtle hint of a festive accessory.....whatever shape or form, we warmly encourage you to get Festively Frivolous with us!
---
Programme
10:00 - 10:30 Registration
10:30 - 10:40 Intro from the BNA Chief Executive and President
10:40 - 11:10 Sophie Scott
11:10 - 11:40 Edwin Dalmaijer
11:40 - 12:10 BREAK
12:10 - 12:40 Tim Dalgleish
12:40 - 13:10 Rachael Jack
13:10 - 14:10 LUNCH
14:10 - 14:30 Prizes
14:30 – 15:00 Anders Hougaard
15:00 - 15:30 Liz Tunbridge
15:30 – 15:40 Wellcome's strategy on Mental Health: our vision and funding opportunities
15:40 - 16:10 BREAK
16:10 - 17:10 Luiz Pessoa plenary session
17.10 - 17.15 Closing words
17:15 - 18:45 WINE RECEPTION FOR ALL DELEGATES
---
Venue
The Francis Crick Institute is a state-of-the-art biomedical research centre which opened in 2016. This impressive building is located in the centre of London and is accessible by tube, train and bus.
Directions can be found here | Venue accessibility information can be found here.
---
Catering and refreshments
Meeting fees include two refreshment breaks, lunch and a wine reception.
PLEASE BE AWARE that meat will not be provided at lunchtime unless specially requested by indicating in the 'requirements' section during registration. The default option will be vegetarian. This is in an effort to reduce the carbon footprint associated with food waste at conferences and events.
All other special dietary requests (vegan, gluten-free, halal etc) can also be catered for by requesting in the 'requirements' section during registration.
---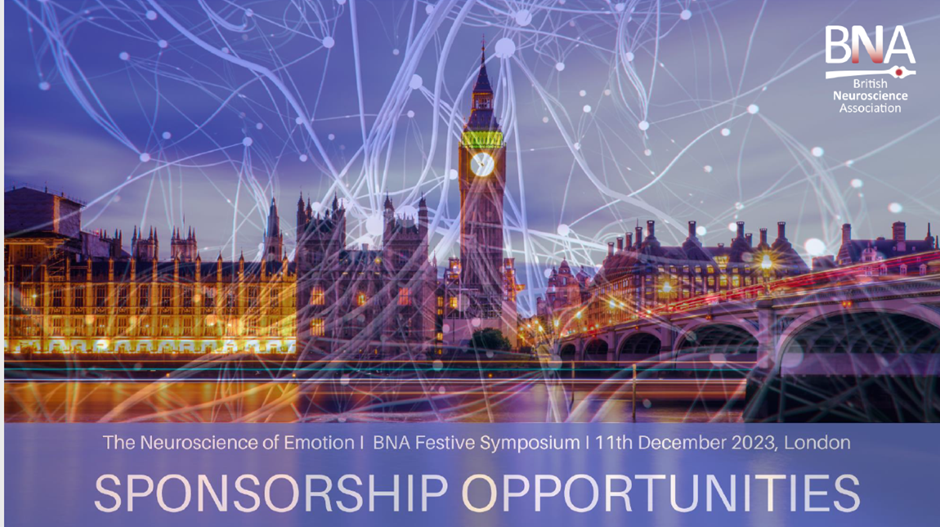 We invite your organisation to be part of this special event with sponsorship opportunities from £250.
Please download the sponsorship prospectus and complete the booking form to secure your place.
Please contact Louise Tratt (louise.tratt@bna.org.uk) for further information.
---
Supporters
Platinum Supporter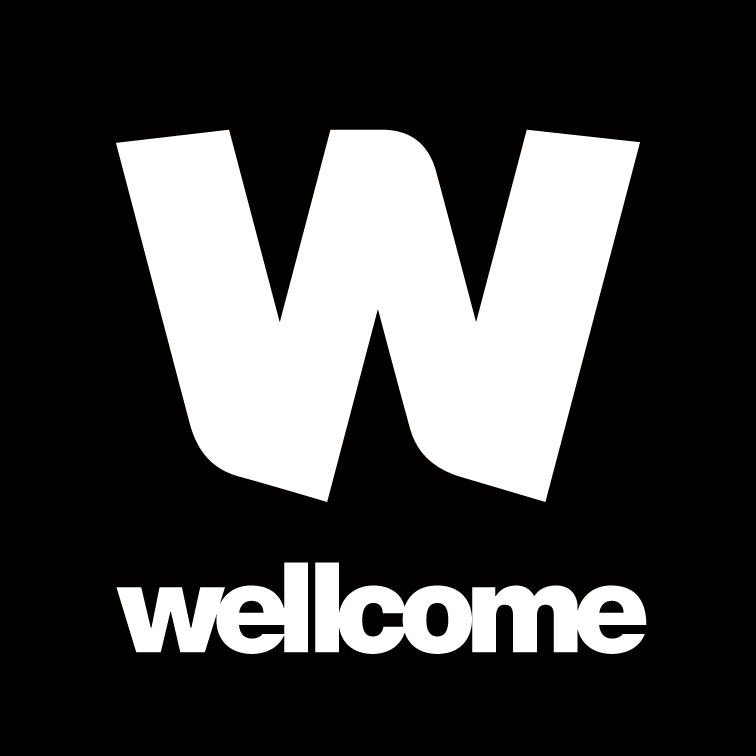 Wellcome is a global charitable foundation established in 1936. Through their work they support science to solve the urgent health issues facing everyone including curiosity-driven research, and they're taking on three of the biggest health challenges facing humanity – climate change, infectious disease and mental health.
---
Gold Sponsor

Pharmidex is a contract research organisation (CRO) founded in 2002, operating from laboratory facilities in Hertfordshire, UK. Pharmidex provides high quality, cost-effective and rapid solutions to clients in in vitro ADME, Pharmacokinetics, bioanalysis (non-GLP, GLP/GCP) and toxicology (non-GLP, GLP). They also offer expertise in in silico modelling as well as a range of efficacy models supporting oncology, CNS, respiratory, stroke and auto-immune disease programmes. Scientists at Pharmidex are highly experienced in designing, executing, reporting and discussing results of studies to help advance client projects successfully. The client base includes virtual companies, medical charities, academic groups, biotech and pharma companies globally. In addition to fee-for-service offering, Pharmidex are always seeking opportunities to collaborate in grant funded projects with organisations and have a successful partnering track record in this area.
---
Silver Sponsor

VectorBuilder is a global leader in gene delivery technologies, offering a full spectrum of gene delivery solutions for research and clinical needs from bench to bedside. With a team of PhD-level professionals and a focus on innovation, quality, affordability, and exceptional customer care, VectorBuilder operates as a multinational company with branches in North America, Europe, China, Japan, South Korea, Australia, and Israel. Services include:
· Custom vector construction
· Virus packaging (AAV, lentivirus, adenovirus, and more)
· CRISPR gene editing
· mRNA gene delivery
· Library construction
· Stable cell line generation
· AAV capsid evolution and biodistribution profiling
· GMP manufacturing
---
Supporter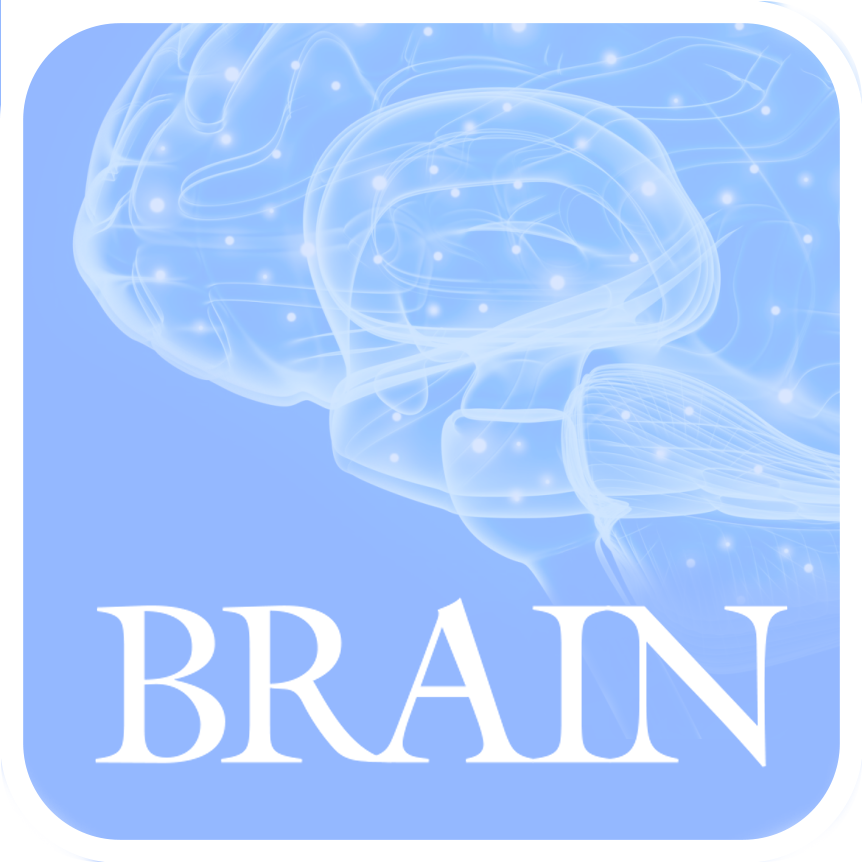 The Guarantors of Brain promotes teaching, education and research into the science of neurology and related clinical-academic disciplines, and the furthering of other scientific and charitable purposes. It is funded by the journals Brain and Brain Communications, and provides financial grants for a variety of events, meetings and study in the field of neuroscience.
We are extremely grateful to GoB for providing a meeting grant towards this event.
---
Safer Spaces Policy for BNA events
All participants at BNA events (including events hosted by other organisations exclusively for BNA members) are required to read and follow the BNA's Safer Spaces Policy (click to read in full).
---
Environmental sustainability
The British Neuroscience Association (BNA) is highly aware of the environmental impact of holding meetings, and have therefore taken the following measures to increase the sustainability of this event. If you have further ideas or comments, please do contact the BNA at office@bna.org.uk.
The venue is easily accessible via a plethora of public transport options
All speakers and delegates are encouraged to travel via public transport
No meat or fish will be served at the event, unless specially requested as a dietary requirement, in order to reduce the carbon footprint
All materials such as name badges, programmes and banners will be re-used, recylcable and/or biodegradable
---
Grants and Bursaries
BNA-BRAIN Carer grant
Thanks to the support of the Guarantors of Brain, the BNA is awarding Carer Grants of up to £300 to help cover expenses associated with caring responsibilities and thereby enable participation in the Festive Symposium.
Train over Plane: BNA Green Travel Grant
We are pleased to offer financial support to make it easier for delegates to avoid travelling by plane, and instead opt for greener modes of travel. 5 awards of up to £100 will be made to successful applicants to support the difference in cost between plane and other travel options.
Apply for a BNA Green Travel Grant by 1st December 2023 here.
---
Meeting fees
| | | |
| --- | --- | --- |
| | Member | Non-member |
| Undergraduate/ 'A' level student | FREE* | £17.00 |
| Postgraduate/ Career starter | £22.50 | £40.00 |
| Early Career Scientist/ Clinician | £35.00 | £65.00 |
| Associate member/ public | £35.00 | £105.00 |
| Full/ Full industry | £65.00 | £105.00 |
| Retired | £35.00 | £65.00 |
| Honorary | £35.00 | |
*BNA undergraduate members - Please note that the BNA undergrad registration fee (£17.00) is refundable based on successful attendance at the event.
All prices inclusive of UK VAT at 20%.
THIS EVENT IS NOW SOLD OUT
Please email Alex Baltazar-Hall to be added to the waiting list (alex.baltazarhall@bna.org.uk).