BNA Members - How to reselect your Local Group
28th Jun 2018
Due to changes brought in by GDPR, all members are required to reselect their Local Group - even if you have done so in the past.
We are very sorry for this inconvenience but please take this opportunity to ensure all your details and communication preferences with the BNA are correct. If you have any problems or questions, please don't hesitate to contact us.
Reselecting your Local Group
Please follow the steps below to reselect your group:
1. Log in to the BNA website (www.bna.org.uk).

2. Click on 'My Locker'.

3. Click on 'My Account and Contact Preferences'.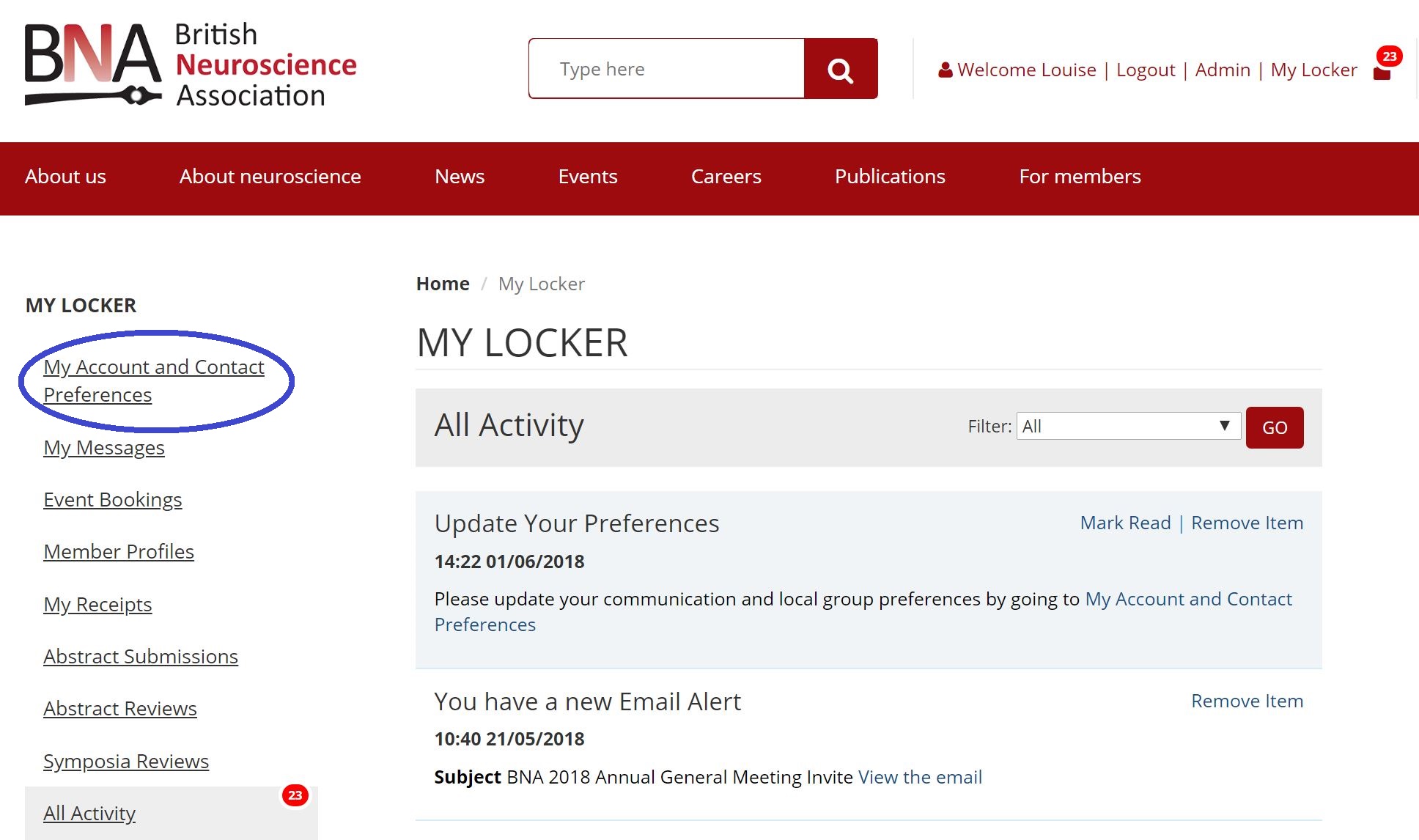 4. Click on 'Update Communication'.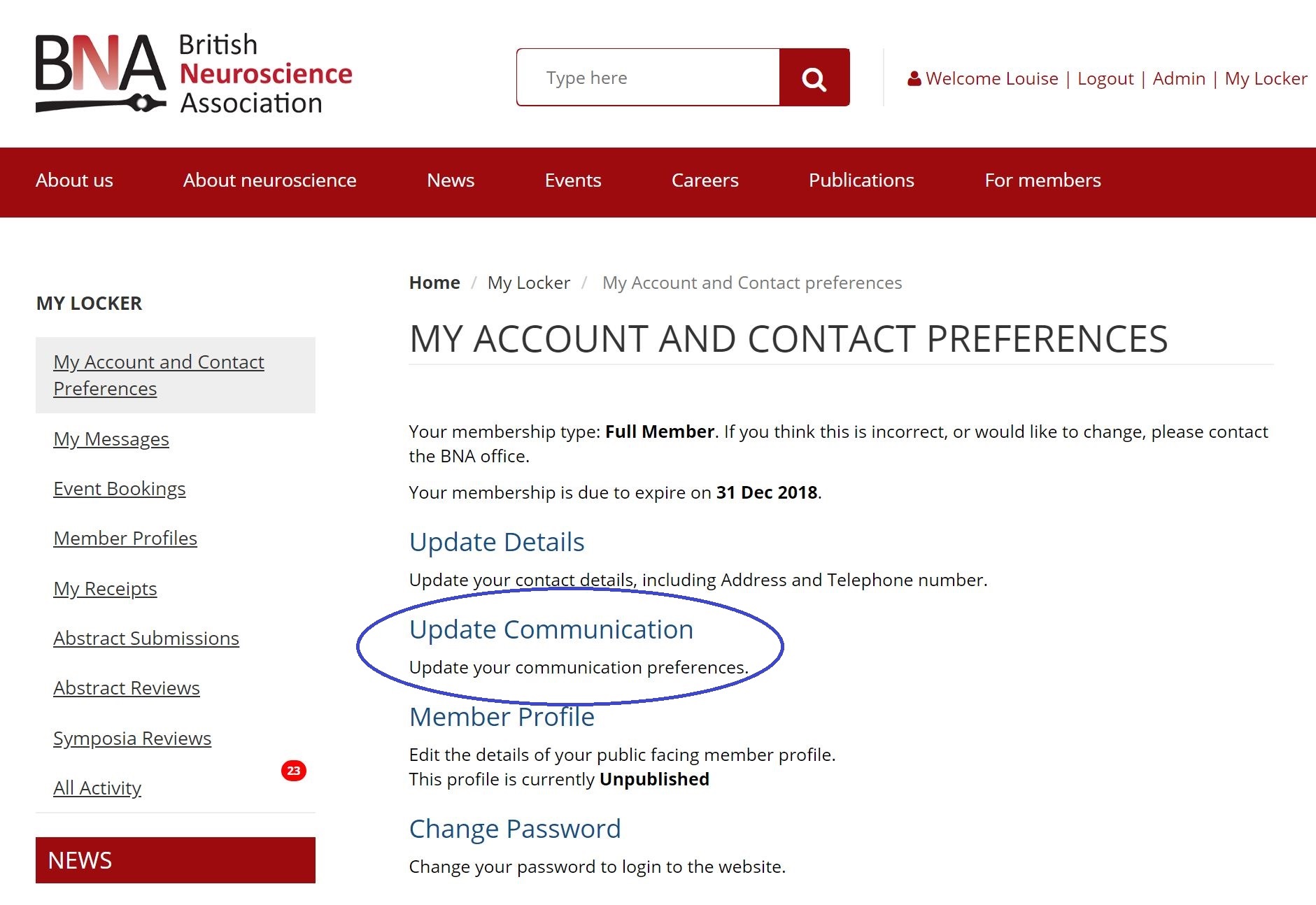 5. Select the primary BNA Local Group with which you are associated, or 'None of the above'.
N.B. On this page, you can also sign up to the BNA events, jobs, bursaries mailing list and select preferences on how the BNA communicates with you.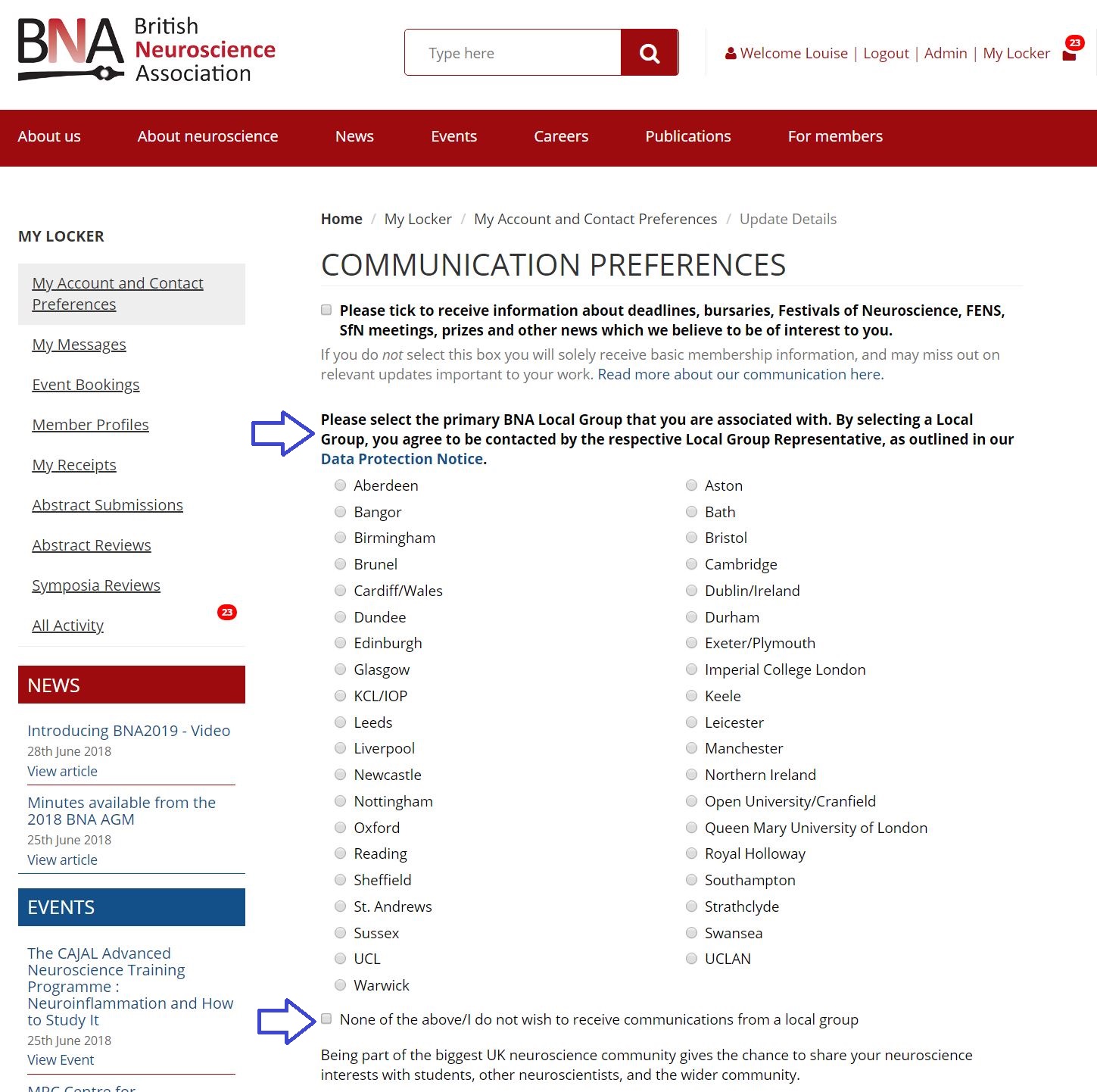 6. If you also wish to update your email address, name or postal address, then go to 'Update Details' on the previous page.