BNA contribute to vital POSTnote
7th Feb 2020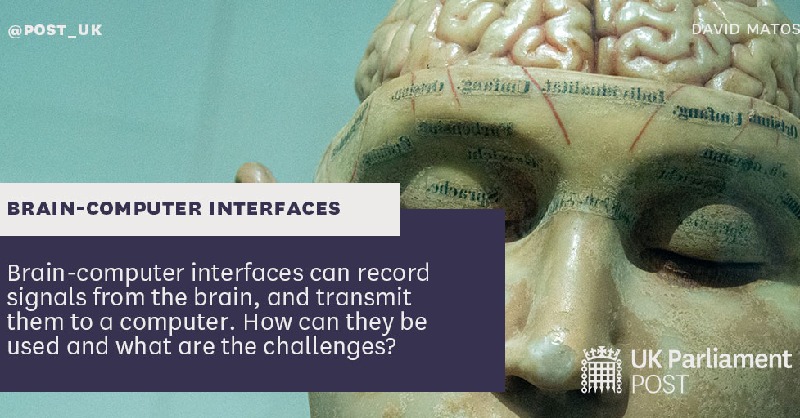 ---
The British Neuroscience Association (BNA) is delighted to have contributed, through our Trustee for Research Policy, Narender Ramnani, to this important POSTnote on Brain-Computer Interfaces (BCIs).
BCIs measure brain activity and can be used to control digital devices. The focus of BCI development has been on using the technology to allow patients to control assistive equipment such as wheelchairs or prostheses. Beyond medicine they are under development for applications in entertainment, marketing and defence.
This POSTnote looks at the underpinning technology, its applications and the associated ethical and regulatory challenges.
BNA's involvement forms a vital part of our commitment to give neuroscience a stronger voice.
Read the full POSTnote report here.