Brand new prize for early career neuroscientists
17th Sep 2017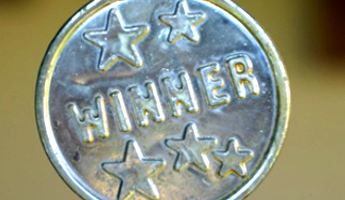 We are delighted to announce the launch of a prestigious new prize for early career neuroscientists, The Sieratzki UK-Israel Prize for Advances in Neuroscience, designed to recognise and encourage outstanding scientists and support them in forging international collaborations.
The new scheme, which has a combined value of $22,000, is supported by a partnership between the British Neuroscience Association (BNA) and the Israel Society for Neuroscience (ISFN) and is sponsored by the Sieratzki Family.
There are two different prize categories:
The Young Researcher's Prize - $3500
Awarded to outstanding PostDocs/Junior Academics who are up to 4 years post PhD
The Early Career Researcher's Prize - $5000
Awarded to outstanding PostDocs/Junior Academics from 4 to 8 years post PhD
Each category will have one Israeli-based and one UK-based winner, making four winners in total.
In addition to the award itself, each winner will also receive $1250 bursary to travel to the partner country and be given the opportunity to speak about their work at the partner society's national meeting.
The Prize will be launched at the 2017 Meeting of the ISFN which will be held on 10 – 12 December 2017 in Eilat. Exceptionally, on this occasion of the launch, Prizes will be given to both UK and Israeli applicants at the same meeting.
In future years, the Prize will be given to UK winners at the ISFN meeting (next in December 2018 in Eilat) and to Israeli winners at the bi-annual BNA Festival (next in April 2019 in Dublin).
This year's deadline for applications is midnight 15th October 2017 (BST). See full details at tinyurl.com/sukisprize.
The Prize is sponsored by the Sieratzki Family and supported by the UK Science & Innovation Network.