Brighton Rock'd!
9th May 2023
BRIGHTON ROCK'D!
"
Heading home from #BNA2023 boosted by joy, love, courage and friendship in (neuro)science. Thanks to all @BritishNeuro for creating a safe, diverse, and open space to celebrate, challenge and inspire. Now on with the work!

"

Kate Baker @KBGenesBrains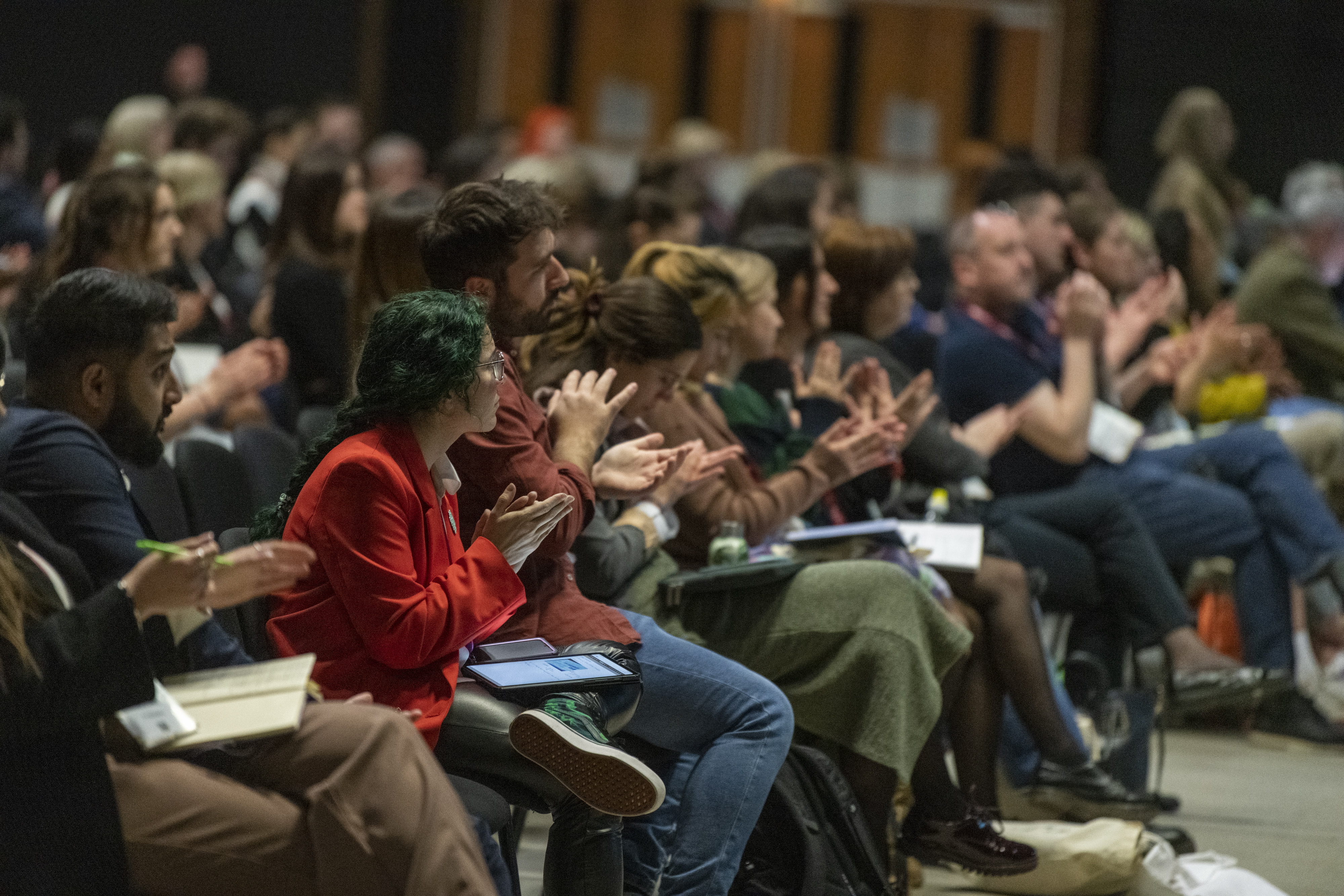 Between 23rd and 26th April, the British Neuroscience Association's 2023 festival took place in sunny Brighton. A 4-day conference with over 200 speakers, 9 plenary sessions, posters, workshops, and more, the BNA International Festival of Neuroscience was a unique, dynamic, and inclusive meeting, unlike any other.
As a PhD student in Neuroscience and having had the opportunity to work with the BNA to promote the festival, it's safe to say, I have come away from the festival reignited in my love for neuroscience, with new friends, potential collaborators and understanding about areas outside my field of research.
Sunday started the festival off with a bang, including some Rapid-Fire poster talks, our first silent symposium, and the BNA annual general meeting where we were introduced to the new president-Elect, Professor Tara Spires-Jones.
"The BNA Festival of Neuroscience in Brighton was a fantastic event. The buzz around poster sessions, excitement around the talks, engagement with the exhibitors, and general sense of fun and comradery were amazing after 4 years without an in-person festival. Many people particularly enjoyed the lived experience plenary, which was an innovative conversational format between Prof Sue Fletcher-Watson and Dr Mary Doherty around involving autistic people in research. Another popular event was Prof David Nutt's talk and the related GABA drink exhibit – all the fun minus the hangover. On a selfish note, I've started 2 new collaborations based on conversations at the festival and loved catching up with friends and colleagues, even getting in a quick bit of Brighton flavour catching a drag + karaoke show with the lab. The BNA executive team did an amazing job organising this event and the BNA members and all attendees made it special. I'm looking forward to #Neurovision in Liverpool for our next festival in 2025!"
Professor Tara Spires-Jones
A new collaboration between the ALBA Network and BNA Scholars Programme provided a special session with several 'mentoring circles' to co-develop solutions to issues that affect us all in careers, research culture, and EDI in neuroscience. Whilst understanding the science that underpins so much of our research interests, it is also incredibly important to discuss topics based on real-life barriers that many of us experience day-to-day. On another note, it is also clear to state that it was a bold move by the BNA that the last talk of the day was related to dreaded statistics, but Michael Ashby surprised us all by making it one of the most fun stats lessons I think we've ever had.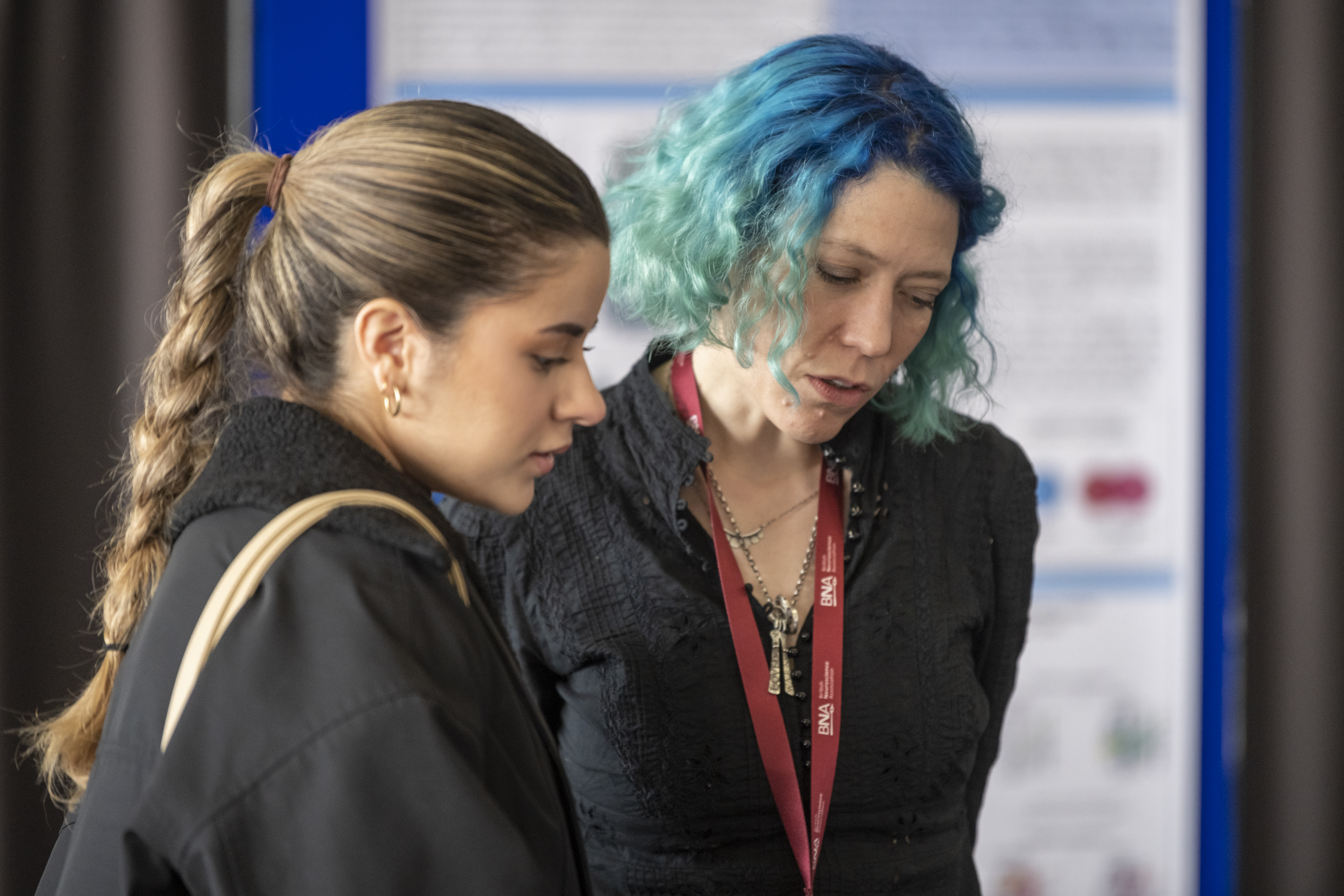 A stand-out talk for me on Monday morning was Beth Eyre's talk on investigating the effects of atherosclerosis in Alzheimer's Disease. She discussed the multitude of risk factors associated with the neurological disorder and the effects of amyloid beta plaques on neurovascular coupling. As a fellow PhD student, I really admired Beth's leadership as co-chair and this has motivated me to want to get involved in sessions at conferences in the future.
"Grateful for the rich experience of attending a neuroscience conference of this scale and the networking opportunities I got as someone just starting out in my career."
Sanskruti Biswal @SanskrutiBiswal
Monday evening ended with an incredibly insightful discussion on neurodiversity, with Sue Fletcher-Watson and Mary Doherty.
"Wonderful to see encouragement of cultural humility and sharing of some positive hope for autistic doctors and researchers".
The Lancet Discovery Science @eClinicalMed
On Tuesday, our morning plenary session was taken by 2021 winner for the BNA Outstanding Contribution to Neuroscience Prize, Joanna Wardlaw. A fascinating conversation on the risk factors, mechanisms, and potential therapeutic treatments for cerebral small vessel disease. This was followed by several parallel sessions, including a workshop by Inspire the Mind. As a PhD student that uses social media rather frequently – and is interested in science and communications – this workshop was a great way to begin discussions as to how we can engage and share research with various audiences.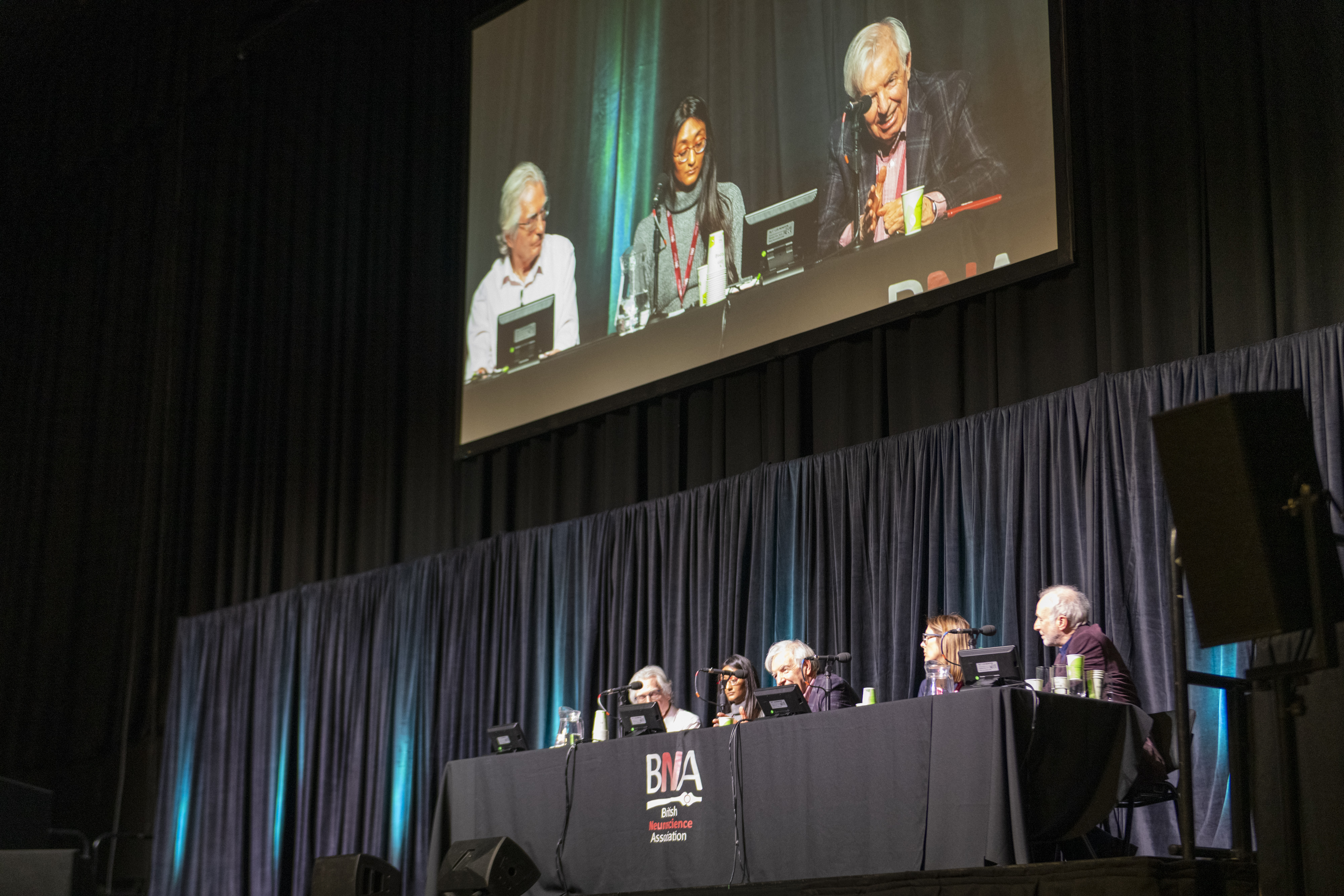 The most notable and humble ending to BNA2023 came in the form of a plenary session, celebrating the life and research of BNA Past-President, Professor Colin Blakemore. Colin's work was fundamental to our understanding of plasticity in the brain, focusing on postnatal plasticity of the visual system. A brilliant ending to a fantastic 4-days of neuroscience research, collaboration and networking.
Rachel Sellick
Digital Marketing Officer for BNA
3rd Year PhD Student at Cardiff University.