Bristol Neuroscience highly commended for public engagement
15th Sep 2016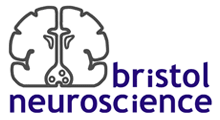 Dr Dave Turk and Dr Emma Robinson of Bristol Neuroscience have been highly commended for their work on the Bristol Neuroscience Festival in the University of Bristol's 2015/16 Engagement Awards.
The BN Festival, which was attended by over 2,500 people, reached a diverse audience from primary school children to policy makers.
The judging panel commended the evaluation process used to assess the level of engagement of those attending the festival as well as the development of curriculum modules on 'Communicating Science' which used the festival as space for students to put into practice what they were learning.
The BNA is always delighted and impressed by all the public engagement work carried out by UK neursoscientists, and congratulate Emma and Dave for their success.