Congratulations to Trevor Robbins and Sarah-Jayne Blakemore
8th Aug 2018
We are delighted to learn that two of this year's British Psychological Society award winners are both neuroscientists well known to the BNA: Professor Trevor Robbins and Professor Sarah-Jayne Blakemore. We extend hearty congratulations to them both!
---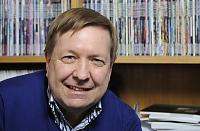 Professor Trevor Robbins was BNA President from 2009 to 2011, and continues to be a longstanding friend and supporter of the BNA. In recognition of his research in cognitive neuroscience, behavioural neuroscience and psychopharmacology, the BPS has presented Trevor with their Lifetime Achievement Award.
As well as being one of the most cited neuroscientists in the world, Trevor co-developed the computerised CANTAB cognitive test battery which is now used routinely in numerous research projects.
As an undergraduate arriving in Cambridge, Trevor initially had plans to be a molecular biologist. However, he became fascinated by psychology and went on to complete a Behavioural Neuroscience PhD with Professors Sue Iversen and Oliver Zangwill, moving full circle to incorporate his interest in molecular biology with the study of the brain.
Robbins has published more than 800 articles in scientific journals, co-edited eight books, and has been ranked as the fourth most influential brain scientist of the modern era. He has been President of the European Behavioural Pharmacology Society, The British Association of Psychopharmacology and The British Neuroscience Association. He has also been a member of the Medical Research Council and is a Fellow of the BPS, Academy of Medical Sciences and Royal Society.
---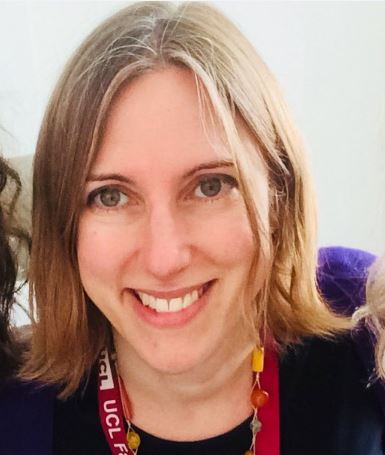 Professor Sarah-Jayne Blakemore has been named BPS winner of the 2018 President's Award for Distinguished Contributions to Psychological Knowledge.
In being awarded the prize, Sarah-Jayne credited the 'invaluable mentoring' she has received over the years, noting the important guidance she has received from Professors Uta and Chris Frith. Sarah-Jayne herself has been an important mentor for early career researchers, including the 2015 BNA Postgraduate prize winner Kathryn Mills.
Sarah-Jayne is now well known for her reserach into the teenage brain, but began her doctoral research at UCL studying schizophrenia. It was after post-doctoral research in France that she decided to change her focus to the development of the typical adolescent brain - a relatively unexplored area at the time, and a decision which turned out to be both prescient and pivotal turning point in her career.
Sarah-Jayne's research has significant implications for both public health and education and have been published in more than 125 peer-reviewed articles. She is also very proactive in sharing her discoveries with the wider public, for instance via a youth theatre project Brainstorm – a play about the adolescent brain - in addition to delivering 600+ talks across the world and a TED talk on adolescent brain development which has been watched by millions.
---
You can read more about both prize winners in 'The Psychologist'.