Threatened closure for Eccles Institute of Neuroscience
26th Mar 2021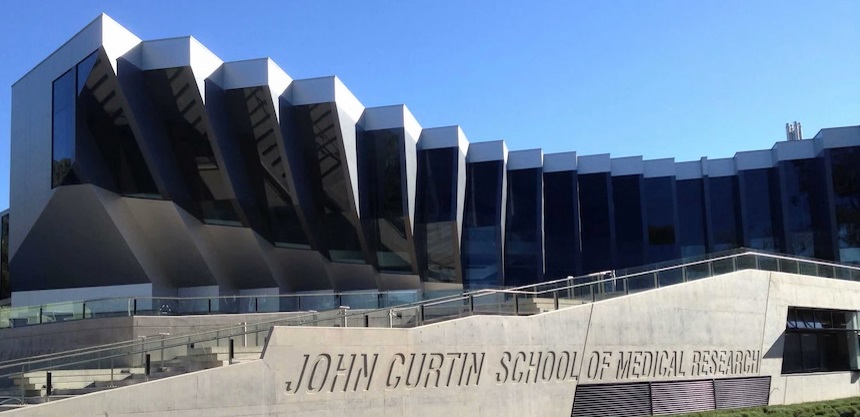 The imminent closure of the historical Eccles Institute of Neuroscience at the Australian National University (ANU) in Canberra, Australia has been met with dismay by neuroscience institutions in Australia and around the world.
The Institute, based in the John Curtin School of Medical Research (above) contains the largest concentration of cellular neuroscientists in Australia and is widely regarded as the best location in the country for doing fundamental research in cellular neuroscience. The ANU has been undertaking neuroscience research and training for nearly seventy years.
Current research areas include sensory coding in the brain, the role of neurotransmitter transporters in synaptic transmission and plasticity, and the development of improved technologies for diagnosing retinal and neurological disorders. Notable alumni include Nobel Laureate Sir John ('Jack') Eccles, Alan Finkel, Trevor Lamb and Greg Stuart.
The Australasion Neuroscience Society immediately launched an open letter to ANU to gather support for change, and many national and international institutions have done their part in expressing discontent and urging for change.