FENS 2020 to be a virtual meeting
7th Apr 2020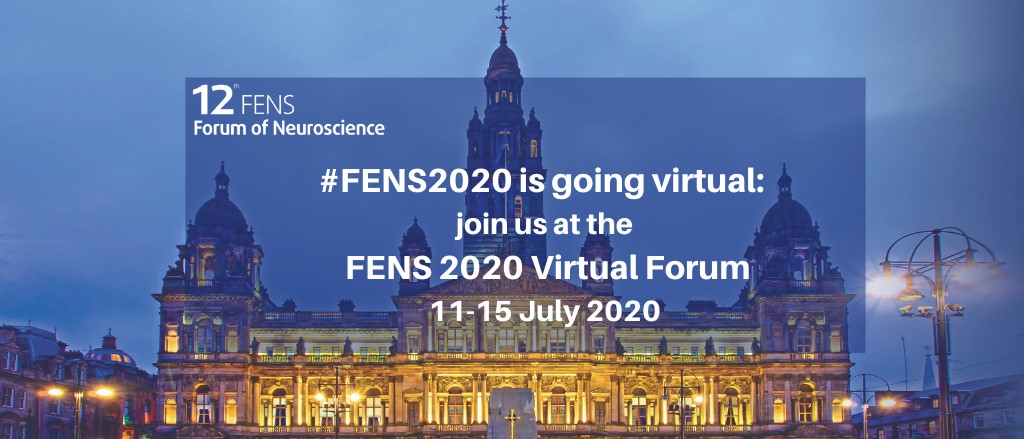 ---
The Federation of European Neuroscience Societies (FENS) has made an announcement, in light of the global health crisis preventing proceeding with a physical meeting in Glasgow this July, that the Forum 2020 will now take place as an exciting virtual meeting on the same dates: 11 - 15 July 2020.
The decision has been made after very careful consideration, and with the knowledge that a virtual FENS Forum will allow delegates to access and participate in all Forum events, including Plenary and Special Lectures, symposia, poster sessions, exhibition, networking and educational events and much more...
Speaking on behalf of the BNA, Chief Executive, Dr Anne Cooke said: "While we of course are disappointed we won't be able to welcome people to Glasgow in July, we will be working closely with FENS to make sure the welcome to this virtual meeting is just as exciting, warm and with all the opportunities you'd expect from a physical meeting.
"It's never been more crucial that we bring delegates together as one neuroscience community to network and share research and the latest neuroscience findings. We're really excited about the range of possibilities that a virtual meeting brings, and we're looking forward to working closely with FENS to achieve the best virtual Forum - the first of its kind!"
All current registrants and exhibitors will automatically be transferred to the FENS 2020 virtual Forum, with extended 'on-demand' access available following the Forum. New delegates can still register through the registration portal and refunds will be offered to those delegates and exhibitors who cannot attend the virtual meeting.
Further answers can be found at FENS Frequently Asked Questions page.
Read the full announcement from FENS here. And watch this space closely for further updates and details about the virtual Forum 2020.