The neuroscience research affected by the UK being outside Horizon Europe
12th Jul 2022
"Horizon Europe grants open doors for international collaboration. That's not easily replaced by a UK alternative."
The UK and EU governments have yet to agree on the UK's associate membership of the EU's €95.5 billion research and innovation programme, Horizon Europe. Last week, the British Neuroscience Association (BNA) joined neuroscience societies across Europe in signing an open letter urging membership to be confirmed. Below, we draw attention to one of the research projects that has already been impacted by the delay to UK association.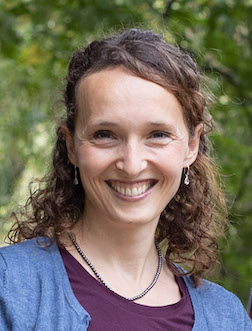 Miriam Klein-Flügge is a neuroscientist interested in emotion, motivation and decision-making. Her work aims to understand how the human brain enables us to flexibly adjust our decisions to complex internal and external circumstances.
Having studied her undergraduate degree in Germany, Miriam moved to the UK in 2007 to specialise in neuroscience, and is currently an Associate Professor and Wellcome Henry Dale Fellow at the University of Oxford.
In January 2022, Miriam was among the first winners of a grant from the European Research Council (ERC) as part of Horizon Europe. The project, DeepStim, will use a new ultrasound technique Miriam was among the first to pioneer to non-invasively modulate activity deep within the brain.
She will use this technique to study the human subcortex at unprecedented resolution to reveal its role in human decision-making.
This ability to move beyond correlational work and consider the distributed nature of decision circuits will open a new horizon for human neuroscience that holds considerable potential for translation because the subcortical circuits stimulated in DeepStim are frequently dysfunctional in mental illness.
Caught between two funding sources
The ERC's Starting Grants support researchers such as Miriam to start their own independent research team or programme. These are incredibly competitive grants worth up to €1.5 million for a period of five years.
With the UK yet to join Horizon Europe, on 29 June 2022 the ERC ended preparations for many grants awarded to UK-based researchers where the project has not been moved to a host institution within a Horizon Europe member country.
The UK Government has promised to step in to cover ERC grant winners that have their funding removed, but until the UK's Horizon Europe association is resolved researchers such as Miriam are caught between two sources of pledged funding, unable to access either.
"Everyone understands the language of ERC grants"
The DeepStim project will include collaborating with teams in both Germany and the Netherlands. While Miriam is confident that the project will ultimately go ahead, she is concerned at the long-term impact on collaboration in neuroscience that will result if the UK is frozen out of Horizon Europe, and from schemes enabling researcher mobility and training, such as the Marie Sklodowska-Curie Actions programme.
"Horizon Europe grants open doors for international collaboration. It's relatively easy to establish those links to collaborate within an ERC grant application. Everyone understands the language of ERC grants – it's a globally recognised and respected funding stream. That's not easily replaced by a UK alternative. It may be more difficult to convince potential collaborators to get on board for grant applications in the future if we aren't in Horizon."