Better understanding of the link between high blood sugar and stroke
4th Sep 2018

Stroke affects more than 100,000 people a year in the UK, which means that roughly every 5 minutes someone has a stroke. Previously researchers found a link between high blood sugar and higher rates of disability and death with strokes caused by a blood clot in the brain. How high blood sugar causes this extra damage is still unclear.
For that reason, Thow et al. (2018) used rats to discover why this has such a big impact on the consequences of the stroke in patients, as published in a recent article in the BNA's journal 'Brain and Neuroscience Advances'.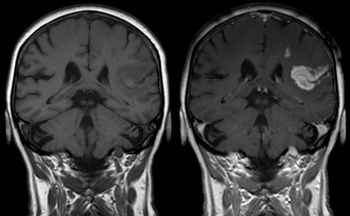 They found that high blood sugar levels affect how the stroke evolves, but that it did not lower the level of blood that reached the brain or how severe the stroke was, meaning that there must be a different way this is affected.
This helps us understand strokes better and gives hope for treatments that would lower blood sugar levels in stroke patients, which the researchers expect to work best if used when the stroke starts.
To read the full article, click here
Thow, L.A., MacDonald, K., Holmes, W.M., Muir, K.W., Macrae, I.M. and Dewar, D., 2018. Hyperglycaemia does not increase perfusion deficits after focal cerebral ischaemia in male Wistar rats. Brain and Neuroscience Advances, 2, p.2398212818794820.