BNA Council member wins Feldberg Foundation Prize
10th Jan 2017
BNA council member and longtime supporter Irene Tracey has won the 2017 Feldberg Foundation Prize.
Irene said, "I was delighted and very surprised as had no idea I was nominated! Lovely way to start 2017. I feel truly honoured and look forward to supporting the mission of the Foundation in the years to come."
The purpose of this prize is the promotion of scientific contact between German and English scientists within the sphere of experimental medical research.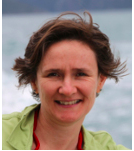 Over the past 18 years, Irene and her team have conducted research and contributed to a better understanding of pain perceptions, pain relief and nociceptive processing using advanced neuroimaging techniques. More recently investigating the neural bases of altered states of consciousness induced by anaesthetic agents. Their work has contributed to the importance of the brain in altering and modulating the subjective pain experience.
Irene has served on many national and international committees, including the BNA, in areas spanning pain, neuroscience, academia and general science. She holds the Nuffield Chair of Anaesthetic Science, is head of the Nuffield Department of Clinical Neurosciences at the University of Oxford, and has recently been elected to the council of the Medical Research Council in the UK.
Congratulations to Irene Tracey for a well deserved award.