Neuropixels neural probe released to the global neuroscience community
1st Nov 2018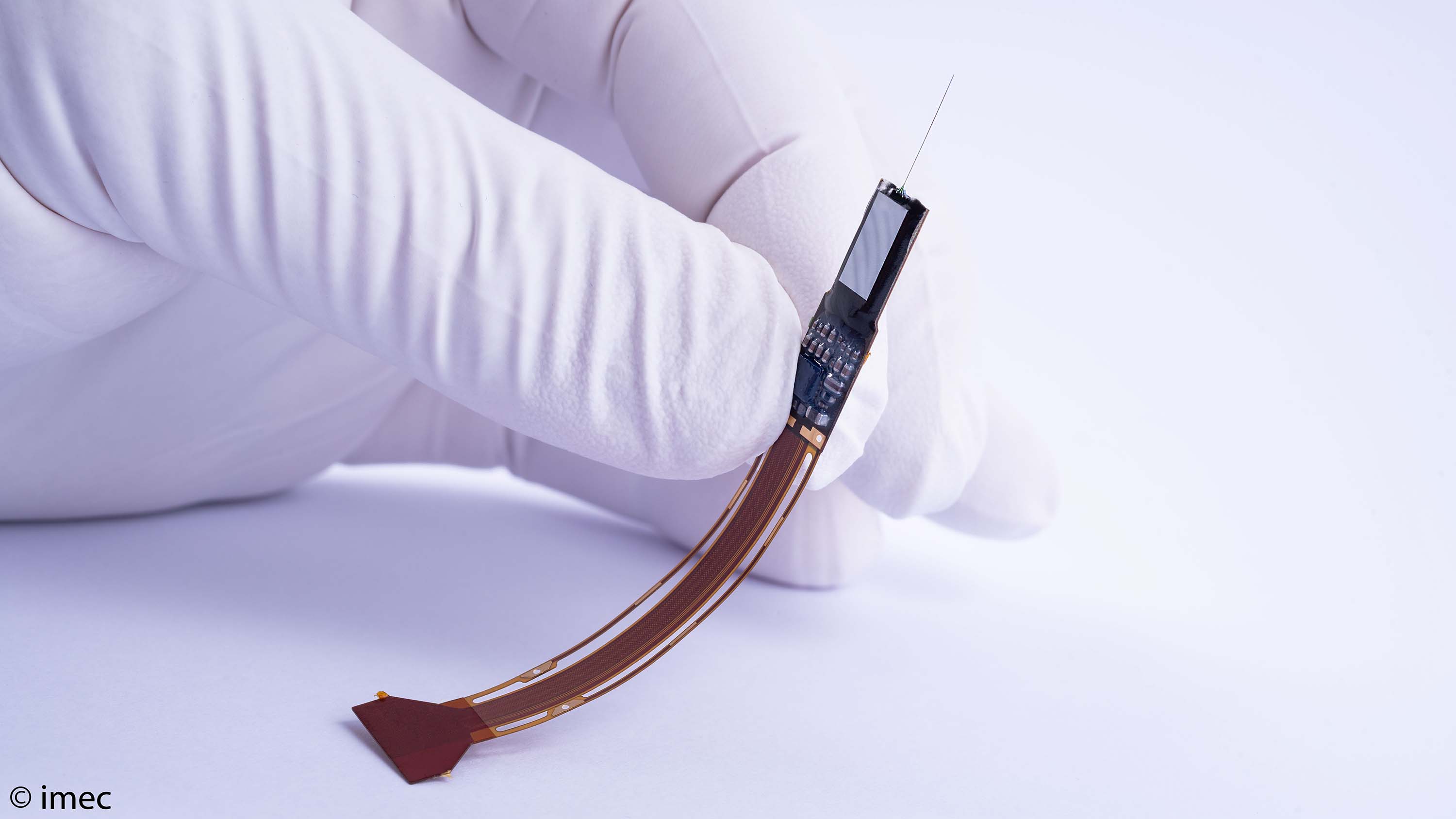 Neuropixels are fully integrated silicon probes for in vivo neuroscience, featuring 960 sites and 384 channels that permit simultaneous and long-term recording of hundreds of neurons.
Neuropixels were developed by a consortium of the Allen Institute for Brain Science, the Howard Hughes Medical Institute, and University College London (the last with grant funding from the Gatsby Charitable Foundation and the Wellcome Trust) in collaboration with the nano-electronics research institute, imec.
The prototype Neuropixels probe is described in a 2017 article published in Nature. The probes are now commercially available. You can find out more from the press release from imec, who designed and will fabricate Neuropixels on its advanced silicon platform.
Detailed information on accessing and using the Neuropixels probes is available on the Neuropixels website at www.neuropixels.org.
In addition, the UK-based funders, Wellcome and Gatsby are keen to gather information on the size of the market for silicon probes in the UK and Ireland. If you are based at an institution in the UK and Ireland, use probe technology in your research and will likely apply for probes via www.neuropixels.org, we would be interested in hearing from you. Please contact Matthew Brown [m.brown@wellcome.ac.uk] and/or Gary Wilson [g.wilson@gatsby.org.uk].