Bridging the Gap between Neuroscience & Psychiatry
6th Jun 2019
Funding from the Gatsby Foundation enabled 12 psychiatrists to immerse themselves in neuroscience at BNA2019 in Dublin.
With support from the Gatsby Foundation and Wellcome, the Royal College of Psychiatrists' Integrating Neuroscience Project is bridging the gap between clinical psychiatry and neuroscience. It's an initiative that is actively reshaping psychiatric training, introducing a modern neuroscience perspective to reflect the rapid, ongoing and exciting research advances that are dramatically changing our understanding of how the brain works.
As part of the project, Gatsby funded bursaries enabling 12 psychiatrists – from trainees to consultants – to join BNA2019 in Dublin in April, as the ideal opportunity to bring together neuroscientists and psychiatrists, and hear about cutting-edge new techniques and novel discoveries, whilst making new contacts. The names of those awarded bursaries were: Manraj Bhamra, Richard Cole, Juzer Daudjee, Angharad De Cates, Riccardo De Giorgi, Jaazzmina Hussain, Mary-Ellen Lynall, Donncha Mullin, Sarah Pape, Norman Poole, James Selwood and Lindsey Sinclair.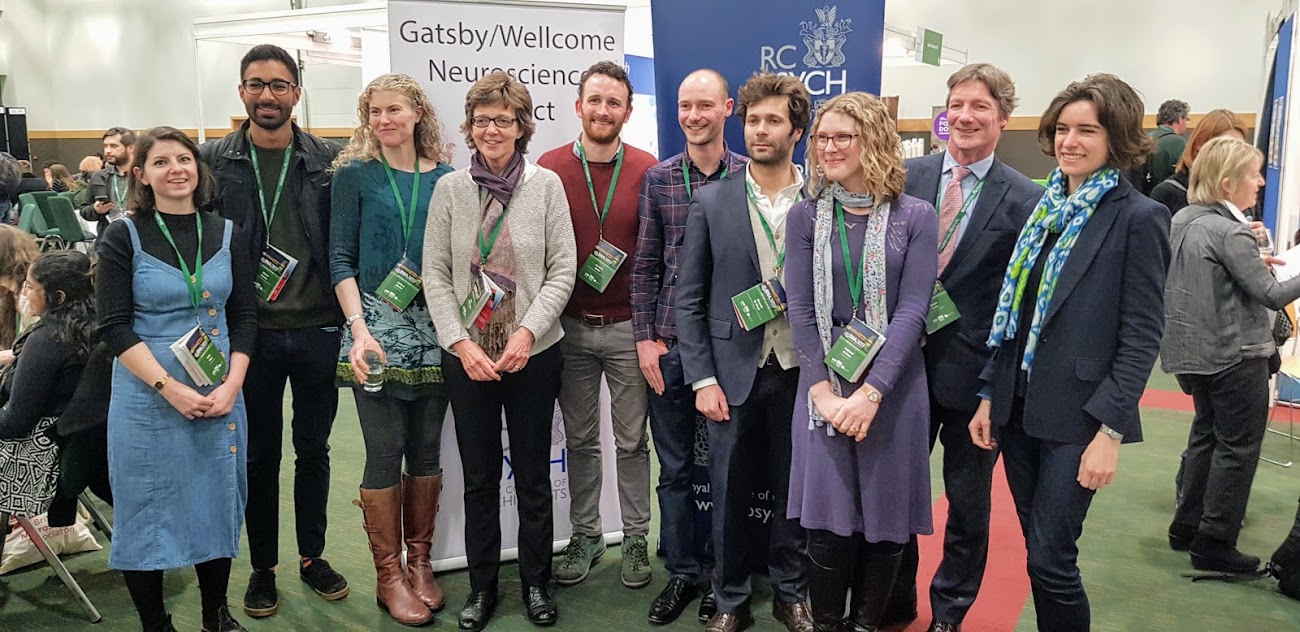 The awardees have since been sharing their experience with colleagues through numerous newsletters and other articles, and exploring ways to further develop their interests in neuroscience and boost its presence in clinical training. To use their own words, this is what the opportunity to attend BNA2019 meant to them:
"The BNA Festival of Neuroscience 2019 was hands-down the best neuroscience conference I have attended"
"Ultimately this opportunity also gave me the chance to bring my psychotherapeutic mind and my neuroscientific mind together. They may not be very different, but they are certainly not the same. One will always be more interested in subjective feelings and environmental factors; the other has an eye on the objective molecular details. I suspect it is in the meeting of these two minds that the future of psychiatry lies."
"The mix of basic and translational research presented meant I came away with new ideas and new connections that I believe will have an impact on both my current and future research and clinical practice".
"Uta Frith was truly inspirational. Uta's talk gave me hope for navigating the world of research, advocating for time to develop strong projects rather than rush out multiple papers."
For further information on the project, click here.
A longer version of this article will appear in the BNA Bulletin. Become a full BNA member to get your regular copy of The Bulletin and keep up-to-date with industry news, features and events.