Neuroscience@Nottingham Research and Poster Day 2019
17th Jan 2019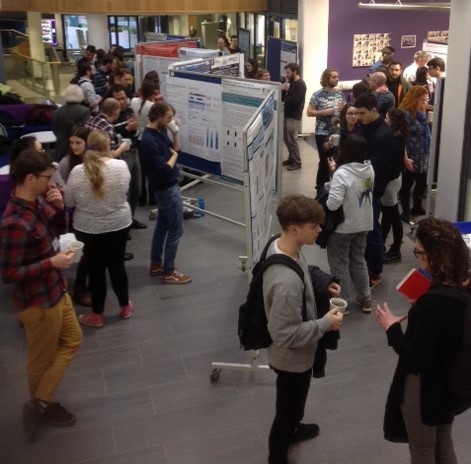 On 16 Jan 2019, University of Nottingham neuroscientists across various departments gathered for the annual Neuroscience@Nottingham Research and Poster Day.
The event kicked off with a 'power pitch' session, which gave presenters of pre-selected posters 3-min slots to highlight the content of their posters to the audience. This was followed by the poster session, where 40 posters were presented on research ranging from molecular and cellular to cognitive, computational and clinical neuroscience.
The guest speaker, Simon Laughlin, FRS (Emeritus Professor of Neurobiology, University of Cambridge), gave a lecture on "Principles of Neural Design". Simon discussed some key principles underlying the build-up and organisation of neural circuits across animals. The guest lecture was preceded by brief presentations highlighting key neuroscience-related initiatives at the University of Nottingham, including the Research Beacon for Precision Imaging, the Research Priority Area "Brain Health across the Life Span", and the new Centre for Computational Neuroscience.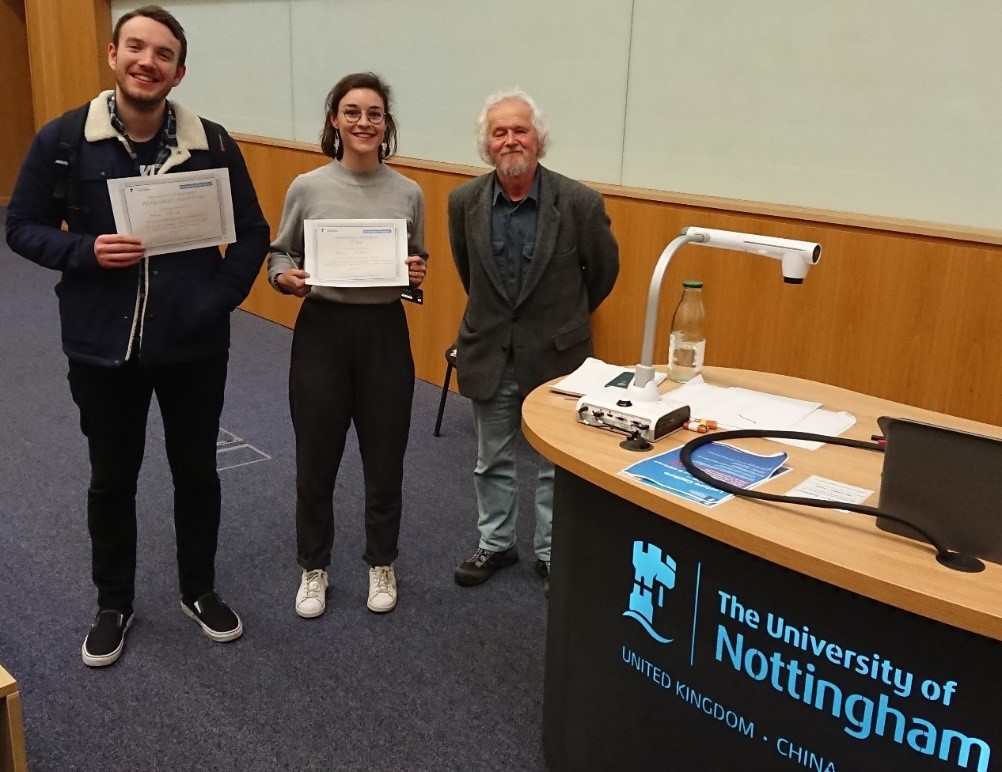 The prize for the best power pitch presentation was awarded to Charline Tessereau (Mathematical Sciences / Psychology) for her presentation "Towards understanding of one-shot place learning: a reinforcement learning approach". Three postgraduate poster prizes were also awarded: Nathan Clarke (Medicine) "Association between subjective tinnitus and cognitive performance", Lucrezia Liuzzi (Physics) "Beta rebound in sensory cortex modulates with attention", and Anthony Beh (Psychology) "Functional and anatomical MRI measurements of residual visual function after stroke".
The event was supported by the University of Nottingham's Research Priority Area "Brain Health Across the Lifespan" and the BNA.