New roadmap aims to transform UK neurotechnology
7th Jun 2021
A new report has been published today, offering a roadmap towards making the UK a world leader in neurotechnology.
The report, 'A transformative roadmap for neurotechnology in the UK', has been produced by the Knowledge Transfer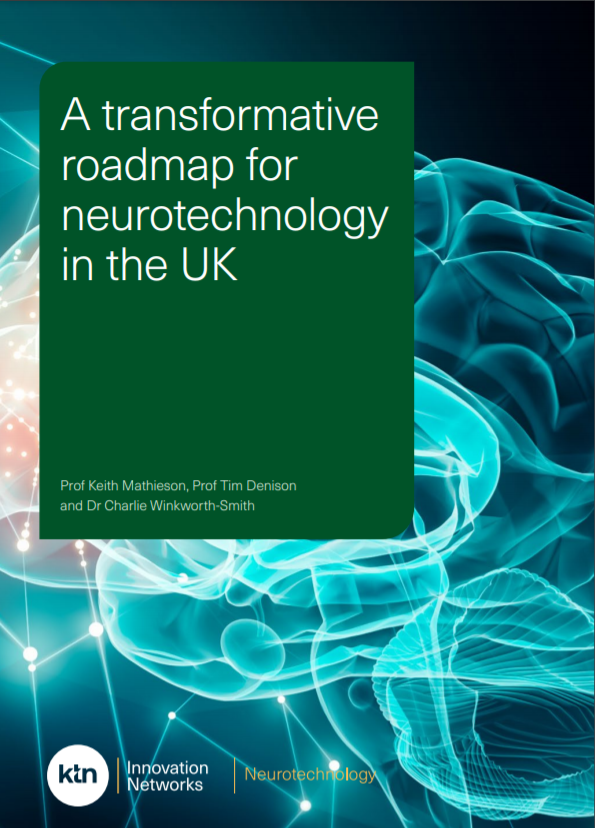 Network, which was established by Innovate UK to offer a link between public and private sectors to boost global innovation. It highlights the exciting potential of applying engineering principles to our understanding of the human brain and nervous system, through innovations such as brain-computer interfaces, while also identifying barriers currently preventing this area of research from being fully translated.
In particular, the report calls for the creation of a Neurotechnology Accelerator, which would provide a test bed for device developers and key infrastructure to industry, as part of a focused investment in neurotechnology research over an initial 5-year period.
In response to the report, BNA Head of Policy and Campaigns, Joseph Clift, said: "This roadmap captures some of the potential transformative innovations that neurotechnology could offer in the future to the benefit of human health, and presents a clear path to make it happen. The last decade alone has seen a vast increase in our understanding of the brain in health and disease and its powerful role as the key influence over our health and performance.
"There remains a pressing need for research into finding ways to prevent, manage and treat disorders of the brain. This roadmap highlights how further research funding, a dedicated test bed for neurotechnology, and investing in people with the multidisciplinary skills to take this forward, could reap rewards for the UK. With the expertise of the UK's research base in fundamental neuroscience crucial to this endeavour, this report serves as a welcome reminder of the importance of increasing funding in neuroscience research to help address some of the key health challenges the UK faces in the coming decades."