An exciting start for Brain and Neurosciences Advances
8th Feb 2017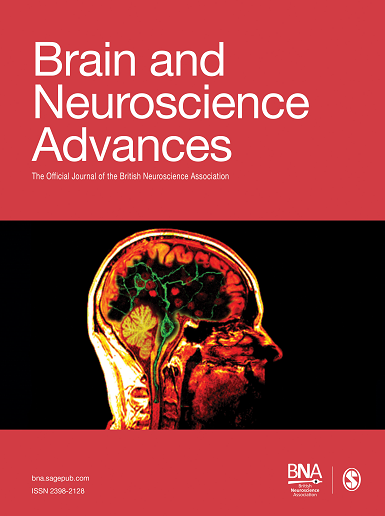 Yesterday's launch event for the journal Brain and Neuroscience Advances, hosted at Wellcome's Headquarters in central London, saw people come together from across different fields in neursocience to share in the excitement of a new journal which not only publishes high quality research, but which also aims to influence the nature of scientific publication.
Brain and Neuroscience Advances, headed up by a prestigious international editorial board, is published by SAGE and wholly owned by the BNA.
As Editor-in-Chief Professor Jeff Dalley stated: "The launch of Brain and Neuroscience Advances marks an exciting and historic moment for the BNA and a credible interdisciplinary journal to support its members and international community of neuroscientists".
The journal helps the the BNA to achieve its strategic mission to Inform, Connect, Influence: First, by informing the neuroscience community about high quality research; second, by connecting researchers across the globe, with its international editorial board and - within the first four accepted papers - authors from the UK, Canada, Australia; and third it seeks both to influence the nature of scientific publishing and be influenced by the scientific community. It is a journal, "with scientists in charge and in mind". For instance, the journal aims to combat 'moving goalposts'' of reviewing, and accepts submissions of null results.
2016 Brain Prize Winner Graham Collingridge is amongst authors of the journal's inaugural paper, and a further three papers have been accepted and will be published soon.
Be part of this new initiative in neursocience by submitting a paper for publication: see more details online.
Editor-in-Chief Jeff Dalley (University of Cambridge)
L-R: BNA President John Aggleton, BNA Publications Secretary Anthony Isles (both Cardiff University), and Publisher Sara Purdy (Sage)
L-R: Paper authors Elainor McGuire (UCL) and Marshall Dalton (UCL) with Zoe Kourtzi (University of Cambridge) and BNA Council member Narender Ramnani (Royal Holloway University London)
Michael Hausser (UCL) with Giovanna Lalli (Wellcome)
David Atwell (UCL)