As neuroscientists, we must look outwards and resist the tendency in the UK in 2019 to look inwards.
As neuroscientists, we must look outwards and resist the tendency in the UK in 2019 to look inwards.
13th Feb 2019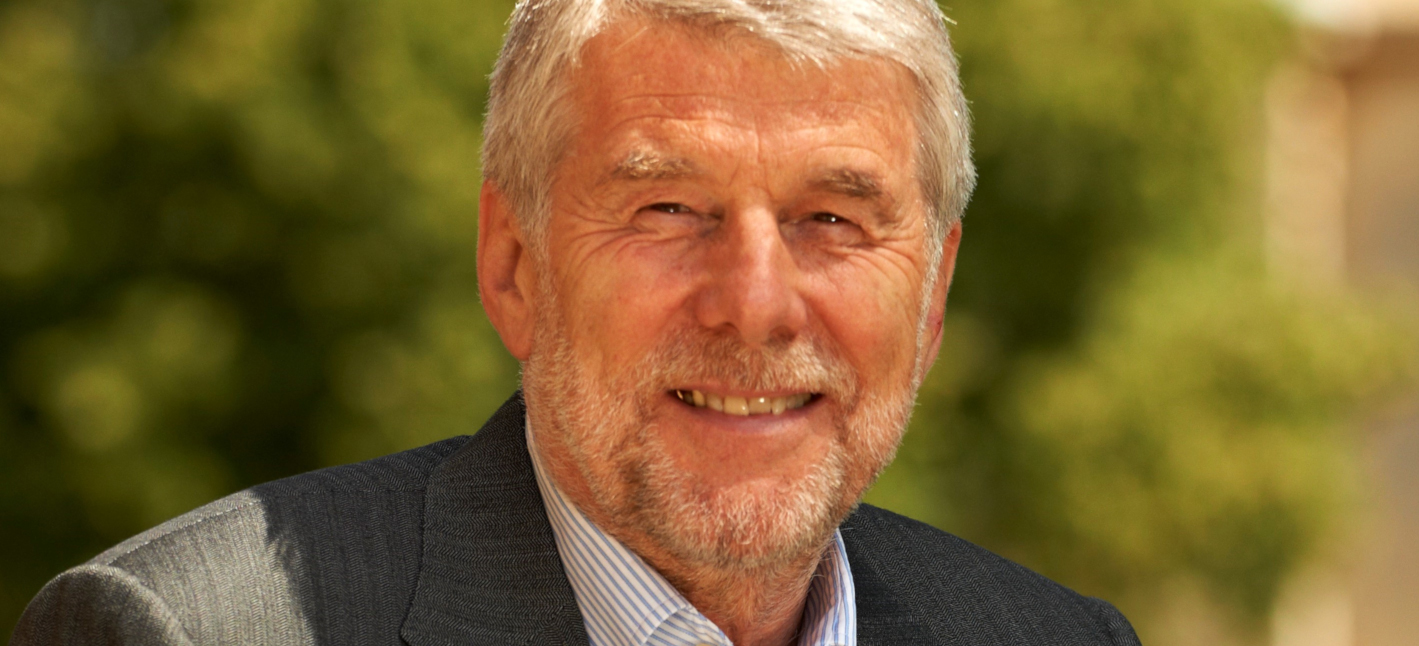 Professor Barry Everitt, University of Cambridge, UK
At the forthcoming Festival of Neuroscience, Cambridge University's Professor Barry Everitt (above) will deliver The Brain and Neuroscience Advances Plenary Lecture, speaking on his research "Addiction: a compulsive interplay between drugs, cues and habits" (see details).
However, Professor Everitt's neuroscience work extends much wider than his Cambridge laboratory and indeed the UK; he has just stood down as the President of the Federation of European Neuroscience Societies (FENS) and is President-Elect for the US-based Society for Neuroscience.
Here, Professor Everitt reflects on the importance of international science, and calls on the UK neuroscience community to strive to counter isolation in these 'interesting times'.
---
As neuroscientists, we must look outwards and resist the tendency in the UK in 2019 to look inwards.
by Professor Barry Everitt
The upcoming BNA2019 Festival of Neuroscience currently has more overseas delegates attending, from over 30 countries, than the UK alone. I'm hoping this is just a tendency for last minute registration, rather than a reflection of the caution and fear spreading through our country right now, about travel to the EU so soon after the March 29th Brexit deadline.
Naturally, the current political climate is making many of us twitchy. We appear to be heading into the unknown, with a no-deal that's likely to be catastrophic for UK science as has been emphasised repeatedly by the President of the Royal Society. The Wellcome Trust, too, has made it clear that it will fund the best science wherever it is and not just the best science in the UK. Never then, has it been more important for UK scientists to emphasise their commitment to European collaboration and especially when the next Framework programme and the European Research Council may be closed to us, or that access is on disadvantageous third country terms.
There's an abundance of evidence to show that science flourishes, when there is free movement of people across research, education and jobs and there is diversity in the research community, be it gender, nationality or ethnicity. Currently, over a quarter of UK university academic staff are non-UK nationals. The foundations for scientific excellence are built on open borders.
Now is the time for action. We cannot allow a seemingly inward-looking post-Brexit Britain to seep into science. We must protect against any potential disruptions to collaborative research. Or face severe consequences. As scientists, we must resist the wave of fear and the emerging isolation that is so evident across the nation. More than that, we must rise above it. How?
Let's keep championing our UK passion for partnerships, new perspectives, and the exchange of ideas. Supporting international research that will change the course of the world.
Let's reach out, further than before – and I don't just mean via the internet. Attend more meetings, inspire more debates; physically connect, collaborate, and spark innovation.
Let's be strong about our message. Scientists thrive on common ground, on embracing global differences. While politicians play with people's lives, we are here to advance society and improve humanity, worldwide.
It's not just about the now. In the UK, we must actively encourage the next generation into neuroscience — and there has perhaps never been such an exciting time for our discipline — inspiring them with what's possible, guiding them to keep a perspective on the end goal – long-term, life changing research that will lead to a deeper understanding of the brain and enhanced potential to prevent, treat or even cure debilitating neurological and neuropsychiatric disorders.
Never, then, has there been a more important time to show our support for research without borders. To make UK neuroscience and the BNA strong and robust in its own right and as major members of FENS.
And so, coming back to the here and now. . . if you've not yet booked your ticket to Dublin in April. Do it now. It's a wonderful city and it will be a wonderful Festival of Neuroscience. Show your support for international research, and your commitment to UK neuroscience. www.bna2019.org