Bridging gaps to revitalise drug discovery in psychiatry
24th Oct 2019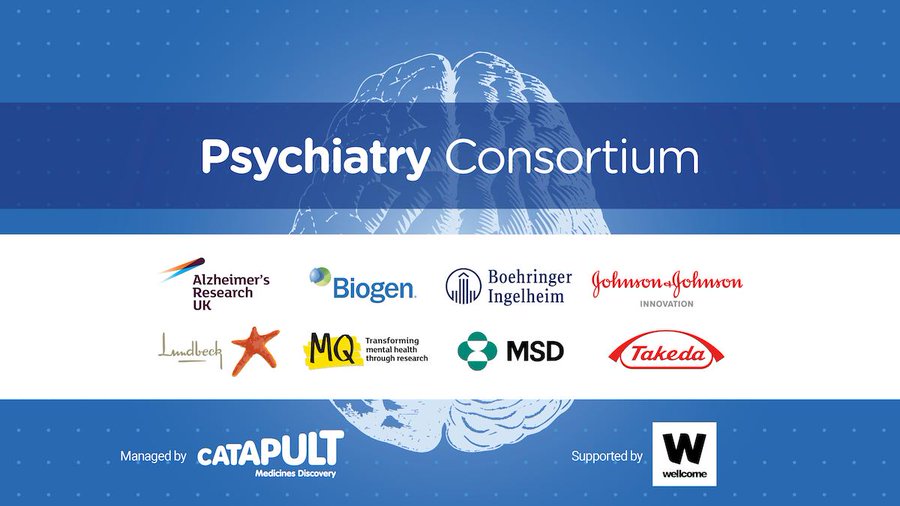 ---
The Psychiatry Consortium is currently making its first call for project proposals which address the unmet therapeutic needs of people with mental health conditions. It's an exciting step forward, presenting an opportunity for academic researchers to translate the emerging understanding of biological mechanisms underpinning psychiatric disorders into drug discovery projects.
Most importantly, the call is part of an ambitious initiative to revitalise and advance drug discovery in psychiatric disease through worldwide academic and industry collaboration. This new way of working is especially welcomed after a decade where there has been few developments within mental health research.
Dr John Isaac, Senior Director, Neuroscience at Johnson & Johnson London Innovation Centre commented: "We're excited to see the Psychiatry Consortium unite with neuroscience across both the commercial and research sectors. This first call for proposals highlights how important collaboration is. It's only by joining forces in this way, uniting fields and expertise, that we can make true and exciting progress in ways that will benefit people's lives."
Professor Anne Lingford-Hughes, Head, Centre for Psychiatry and Professor of Addiction Biology at Imperial College London, said: "We can only progress our treatment of mental health disorders if we grow a deeper understanding of the underlying biology. As advances in neuroscience continue it is really exciting to see how the Psychiatry Consortium will unite neuroscience with psychiatry and take these advances into the clinic."
The British Neuroscience Association (BNA) President, Professor Annette Dolphin, also commented: "Putting research and funding into psychiatric disorders in this way is incredibly important. It underlines the importance of working with academic and industry together to unite insight and inspiration – building bridges that will take neuroscience into the future."
For further information and to submit proposals, visit the Psychiatry Consortium Website
All entries to be submitted before the closing date on 22nd November 2019, 23:59 (GMT).
---
About The Psychiatry Consortium
The Psychiatry Consortium is a strategic collaboration of leading medical research charities and pharmaceutical companies to accelerate innovative drug discovery in psychiatric diseases.
The consortium aims to provide approximately £3 million in research funding over three years to support high-value drug discovery projects.