BNA endorses Scotland's first national Brain Health & Dementia Research Strategy
8th Jul 2021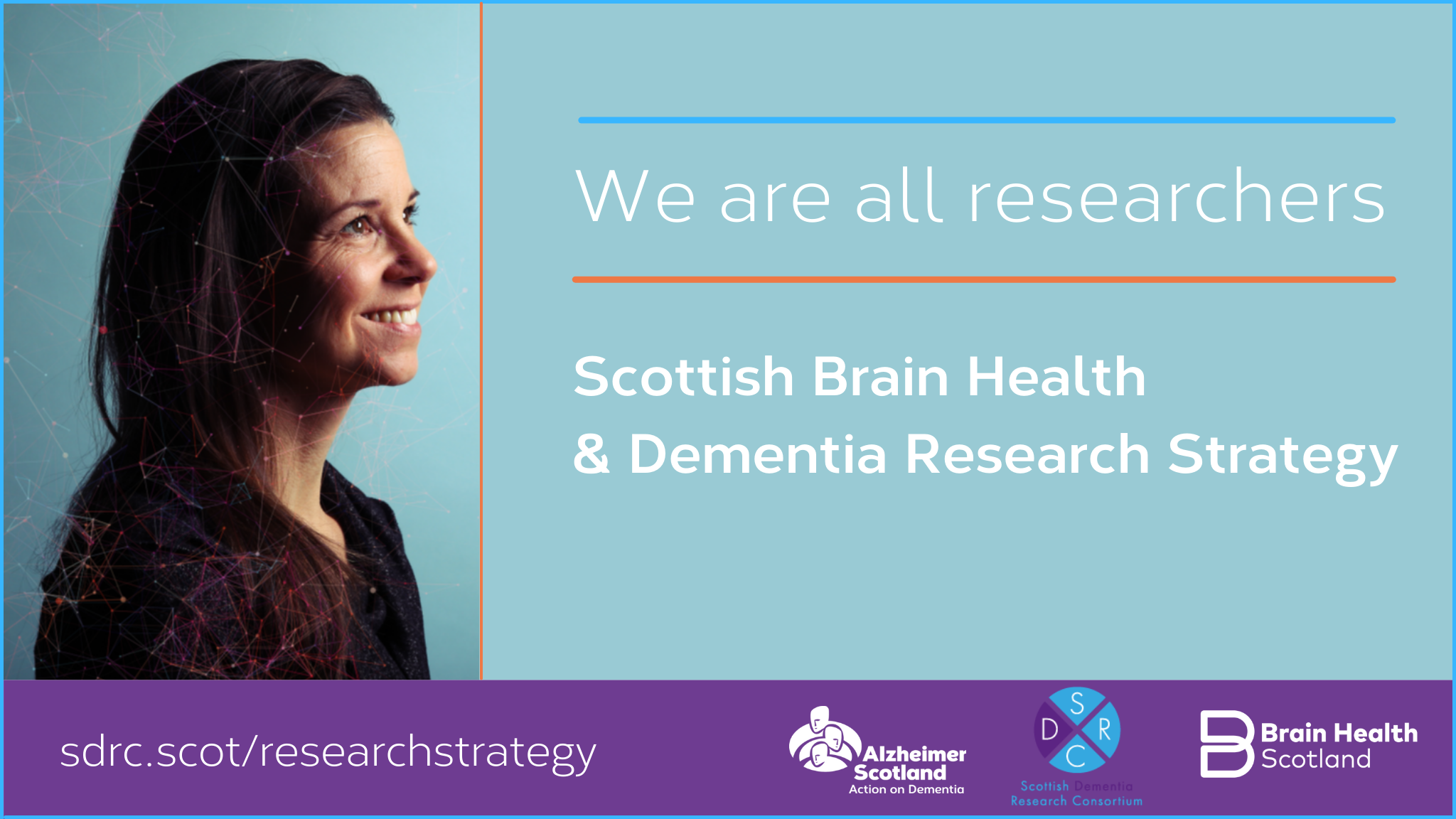 Today (8th July 2021) the British Neuroscience Association is delighted to announce its endorsement of the first Scottish Brain Health & Dementia Research Strategy, a targeted approach to boost care and prevention research for dementia in Scotland.
Prepared by Alzheimer Scotland, The Scottish Dementia Research Consortium and Brain Health Scotland, and endorsed by a broad range of national organisations, the strategy - launched today - sets the direction of travel for research in Scotland by defining key areas with strategic actions.
As expressed by Rik Henson, BNA President, "As 2021 is the BNA's Year of Ageing, we particularly welcome the strategy as a targeted approach in Scotland to boost care and prevention research for dementia, along with supporting vital neuroscience research that can change people's lives."
Why have a dedicated brain health and research strategy?
Many countries have dementia plans or strategies but Scotland is among the first countries in the world to develop a government-sponsored, standalone research strategy for brain health and dementia.
The overall aim of the strategy is to create an environment in Scotland to promote the conditions for the highest quality of brain health and dementia research and the rapid implementation of research into practice.
What will the strategy achieve?
The primary purpose of this strategy is to facilitate relevant high-quality research that translates rapidly into health and social care practice as effectively as possible. The recommendations made in the strategy also lay the groundwork to engage more people in research activity across Scotland.
To guide this, the strategy has been developed, and will be delivered, with people rather than for people.
This first ever strategy serves as a framework from which organisations will be able to build their own action plans for delivery through the creation of brain health and dementia research boards locally and nationally.
What are the key actions?
The foundation of the strategy comes from an appreciation that if meaningful research is research that is driven by people's needs, then it is vital that conversations take place between people and researchers.
The strategy recommends four key actions:
Brain health and dementia research boards should be developed locally within NHS boards to pursue the local research agenda in relation to dementia and brain health. Representatives from these local boards should come together to form a national forum to provide strategic oversight.
The national forum will provide a rapid research-review service to create a process that facilitates rapid translation of research into practice – we've learned from Covid 19 that it doesn't have to take years to get research findings into practice, we can move quicker.
A national scoping review should be undertaken to investigate the current situation regarding research careers in brain health and dementia in Scotland. This will identify bottlenecks and barriers that obstruct research careers in brain health and dementia at all levels. The findings of the review will help facilitate progression to more senior career levels.
A national strategy oversight board will be established to take responsibility for monitoring and supporting implementation of the strategy across Scotland.
We are all researchers
The strategy, particularly with the creation of the local and national brain health and dementia research boards, will help to generate enthusiasm, martial resources, extend equality, diversity and inclusion, and pool talent in an endeavour that ultimately will improve the lives of everyone participating in, and affected by, research into brain health and dementia in Scotland.
What the strategy shows more than anything is the need to collaborate with the population, as co-designers, co-producers and co-beneficiaries of research work. It means no longer considering people in research studies as "subjects", but as partners.
That is why we are all researchers.
View the Scottish Brain Health and Dementia Research Strategy
For more information please email SDRC