Special Journal Collection on the Prefrontal Cortex
30th Jun 2017
The official journal of the British Neuroscience Association - 'Brain and Neuroscience Advances' - is putting together a special collection of the prefrontal cortex.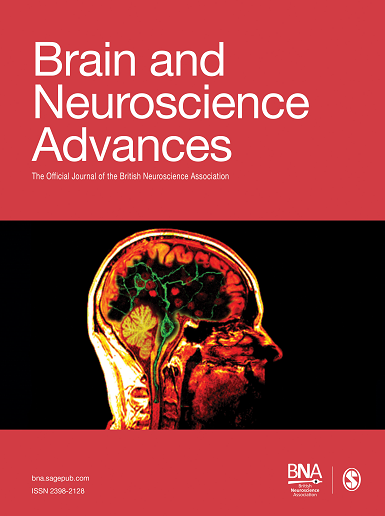 The prefrontal cortex is the centre of executive function within the brain. It is implicated in the control of a number of important cognitive skills, complex behaviours, and prefrontal dysfunction is associated with nearly every psychiatric disorder. The functions ascribed to prefrontal cortex include: memory, reason, logic, problem solving and planning and thus it is believed to be involved in behaviours such as decision making, moderating behaviour, pursuing goals, self-control and in the development of personality. Despite this central role in cognition and psychiatric disorders there is still much that we do not understand about prefrontal cortex. This is in part due to its complexity, but also potentially its dramatic expansion in humans. Ultimately this means that our understanding of prefrontal function is changing rapidly as we push the boundaries of knowledge and this collection brings together current thinking on the role of this area in cognition and disease.
Following submission, suitable manuscripts submitted to this Special Collection will undergo external peer review.
If you would like to submit an article for this collection visit journals.sagepub.com/page/bna/collections/special-collection
Take advantage of the introductory 50% discount on the article processing charge, and no page charges.
To have your paper considered for the Special Collection, submit by 31st October 2017.
Lead Editor:
Peter Rudebeck, Icahn School of Medicine, USA
Guest Editors:
Claire Gillan, Trinity College, Dublin
Elisabeth Murray, National Institute of Mental Health, USA