Covid-19: Strong team spirit in a crisis
21st Aug 2020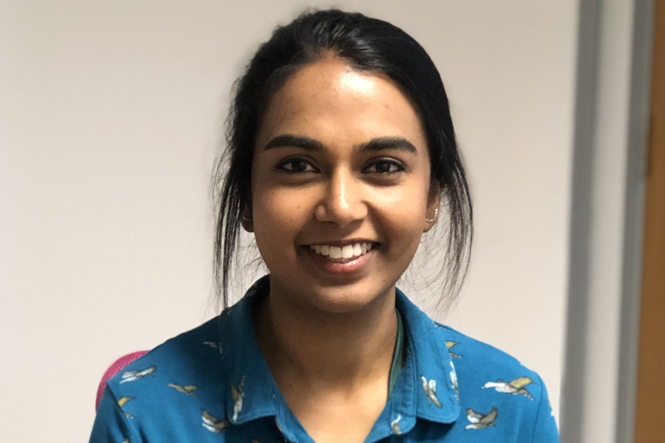 ---
At the British Neuroscience Association (BNA), we're always proud to share our members' stories. And here's a very special one.
BNA member, Krishma Ramgoolam, a postdoc in Professor Annette Dolphin's lab at UCL, has been seconded to work on Covid-19 testing in Milton Keynes, at the UK Biocentre Lighthouse Lab, after finishing her PhD earlier this year. Here, Krishma shares her experiences supporting the biggest diagnostics operation in UK history.
After finishing my PhD in January this year, my plans to continue working in the lab were forced to change after the coronavirus hit the UK. I knew I had the scientific knowledge and the skills to help with testing – and with both my parents working in nursing homes with high rates of infection, I was determined to help the national testing effort.

I initially volunteered with a start-up company that is using shipping containers to carry out COVID-19 testing on a small scale in hard hit areas. This was an awesome experience but, having helped them set up I was keen to join the Lighthouse Labs to support high throughput testing, to support the public and key workers like my parents who need to know whether they need to self-isolate.
Although all the samples are anonymous I always think it could be my Dad's sample that I am testing.
The post-PhD year
A lot of people who finish their PhD can feel lost and directionless as they decide the next step in their career. A way of life suddenly needs to change and it can be difficult to adapt. For me, working in the Lighthouse Lab has been perfect for me. It has provided purpose combined with unprecedented exposure to the realities of a career in industry. The experience has really opened my eyes.

The mass scale of the testing and the automated processes that are used are very different to working in a university lab. For example, I am used to extracting RNA using spin down columns but when testing on a much bigger scale the process needs to be automated, so we use magnetic beads to extract the RNA, which is a totally new technique for me.

It offers a unique opportunity to do the kind of work I've never done before. If I choose to stay in academia it is huge for me to have practised new techniques which will come in handy for RNA work. What's more, I am also getting essential experience of working in the real world.
Team spirit
Working closely with colleagues over a 12-hour shift each day helps you build bonds and friendships very quickly. I am working with people of all ages from different backgrounds from various scientific specialties. The team spirit is something I've never experienced before. On the one hand I'm working with someone who is a second year undergrad, so I am giving advice on their projects, while I'm also working with people who have worked in industry for years who give me an opportunity to learn more about moving from academia to industry. We're always sharing experiences, ideas and providing advice, and I know we'll all keep in touch and continue to support each other well beyond this crisis.

It has been a valuable and rewarding experience and I'm so grateful for the support and resolve of the shift team which keeps us all going.
---
If you have a member experience or research to share, do get in touch with us at office@bna.org.uk